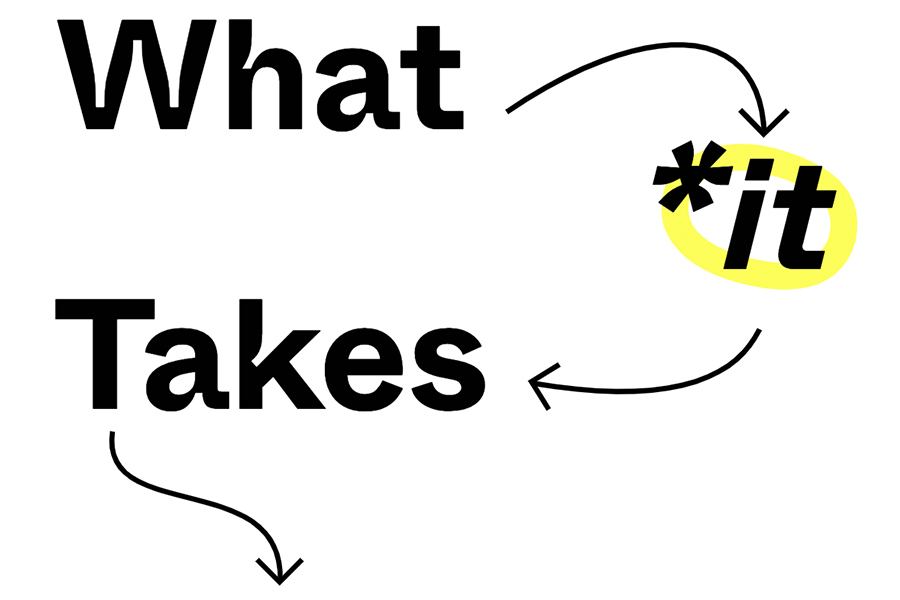 In a first-of-its-kind virtual faculty exhibition, Florida State University's Museum of Fine Arts (MoFA) has brought together the six schools and departments in the College of Fine Arts for a celebration and exploration of the power of research in the arts.
"What It Takes" features work from faculty across the college, showing the strengths, visions and skills of its many esteemed artists, performers, choreographers, designers and historians.
"Not only does this exhibition highlight the diverse accomplishments and research pursuits of CFA faculty, but it also underscores our college's basic educational mission of encouraging students to see and experience differently and engage the world critically," said Michael Carrasco, associate dean of the College of Fine Arts. "Its web-based presentational format demonstrates the resiliency of the arts' response to the pandemic crisis, and in a way that offers an opportunity to reach an even larger community than a conventional exhibition."
---
---
While this exhibition was originally intended to occur in the museum, the global pandemic challenged the team to be creative problem solvers. Their solution is a digital exhibition conceived by a committee of faculty members.
"There is no simple way to characterize the incredible work done in the College of Fine Arts, but we do all share an understanding that creativity fundamentally expresses our humanity," said Meredith Lynn, assistant curator and director of galleries at MoFA.
There is no overarching theme that unites all faculty members in the exhibition, but they are connected to one another through a web of ideas and provocations.
Through a blending of practices rooted in the visual arts, choreography, filmmaking, theatre and archival studies, visitors to the exhibition can engage with a diverse array of topics.
---
---
Colonial architecture in Puerto Rico connects to an interview series on contemporary art in Italy. Renderings of tobacco barns connect to paintings made with Cuban soil. A Midwest staging of a fake communist invasion connects to parodies of Disney's "Frozen."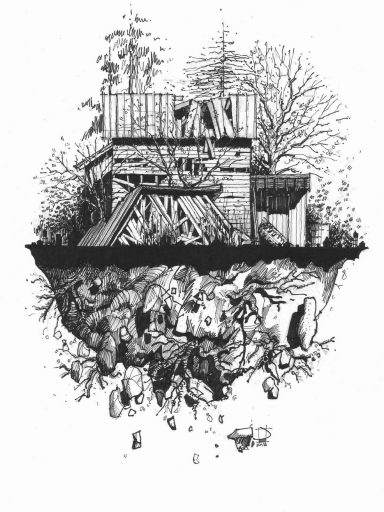 "The work of generating and studying our cultural heritage is essential, and it demands rigor, resources and care," said Preston McLane, director at MoFA. "It takes discipline. It takes patience. It takes humility. It takes collaboration. It takes knowledge of skills and languages. It takes a willingness to rise to the challenges of finding and making and sharing."
The virtual exhibition will be available online through May 31. Access to the show and related programming are free and open to the public. Registration is required for events.
The first event, "A Screening & Discussion with the Creators of Black Stains," is scheduled for 6-7:30 p.m., Thursday, Feb.11. Participants will have the opportunity to watch the 2018 film, "Black Stains," followed by a discussion with Tiffany Rhynard (director, cinematographer, and producer), Trent D. Williams, Jr. (choreographer and producer) and Farai Malianga (composer).
This project is sponsored in part by the Florida Division of Cultural Affairs, the Council on Culture and Arts, the City of Tallahassee, Leon County/Visit Tallahassee, and the Knight Foundation.
To view the virtual exhibition and register for events, visit whatittakes.show and mofa.fsu.edu.