Two Florida State University faculty members in the Center for Global Engagement are joining the massive podcast industry this semester with "Diversity Talks," a show centered around diversity, inclusion and intercultural competence at FSU.
Elcin Haskollar, Ph.D., program director of the Global Citizenship Certificate, and Tanu Kohli Bagwe, Ph.D., teaching faculty for the Global Citizenship Certificate, received a Diversity and Inclusion Mini-Grant to help fund the production and distribution of the podcast. The first episode debuts at noon Monday, Feb. 8, on iTunes, Spotify and YouTube, and will feature Annie Grier, senior coordinator for diversity and inclusion, Equity, Diversity and Inclusion Office, Human Resources.
Each episode will explore a new topic and feature a special guest, bringing forward the voices of diversity and inclusion leaders who drive change to create a more inclusive culture for underrepresented groups. Designed to serve as an educational tool, each podcast will include a learning goal, a list of discussion questions and supplemental resources so it can easily be developed into a lesson plan or a workshop.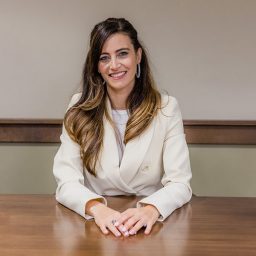 "I am excited to be a part of the Diversity Talks podcast and make an impact on our campus," Haskollar said. "It has been so eye-opening to talk to professionals who do such important work and uncover their personal stories and journeys in the process. I hope our conversations on diversity, equity and inclusion will help us build bridges and increase our knowledge, awareness and understanding of the diversity that surrounds us."
The podcast aims to bridge the gap between practicing diversity and inclusion and global and intercultural competence as laid out in FSU's strategic plan. The goal is to demonstrate how inclusive spaces could be created for minority groups.
"When we launched the President's Diversity & Inclusion Mini-Grant program in 2017 we wanted it to serve as an opportunity to support and celebrate the diversity that we have within our campus community. The concept of the Diversity Talks podcasts aligns well with this goal," said Michelle Douglas, director of FSU's Equity, Diversity and Inclusion Office and the university's chief diversity officer. "If we are to truly become an inclusive campus community we have to understand that diversity encompasses a broad range of people and identities. These podcasts will shed light on the work that many of our campus partners are doing to advance the case for inclusivity. I am excited to see the finished product."
Season one will consist of five episodes, each one exploring a different theme around diversity and inclusion. The innovative approach of the project lies in its power to dive into tough topics, educate communities and inspire valuable contributors to the diversity and inclusion space.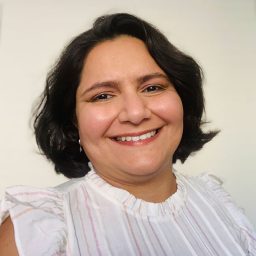 "We need to first understand the scope of diversity in these multicultural United States," Kohli Bagwe said. "By focusing on a microcosm like Florida State University in the Diversity Talks podcast, we are trying to show the work being done by a diverse set of individuals for diverse groups of people; all with the goal of having greater levels of equity and social justice."
The Spring 2021 lineup will include Annie Grier, senior coordinator for diversity and inclusion, Equity, Diversity and Inclusion Office, Human Resources; Petra Doan, professor of Urban and Regional planning; Steve McDowell, assistant provost for International Initiatives, Office of the Provost; Lara Perez-Felkner, associate professor in the Higher Education program; and Terry Coonan, executive director, Center for the Advancement of Human Rights.
Diversity Talks will be an important pathway for researchers, teachers, practitioners, students and community members to engage with audiences beyond their reach and talk about their work in an accessible way. It will also serve as a public-facing tool that will allow for the larger community to have access to FSU's efforts for creating inclusive spaces on campus.
The Diversity Talks podcast will be available iTunes, Spotify and YouTube. For more information, visit cge.fsu.edu/diversitytalks.