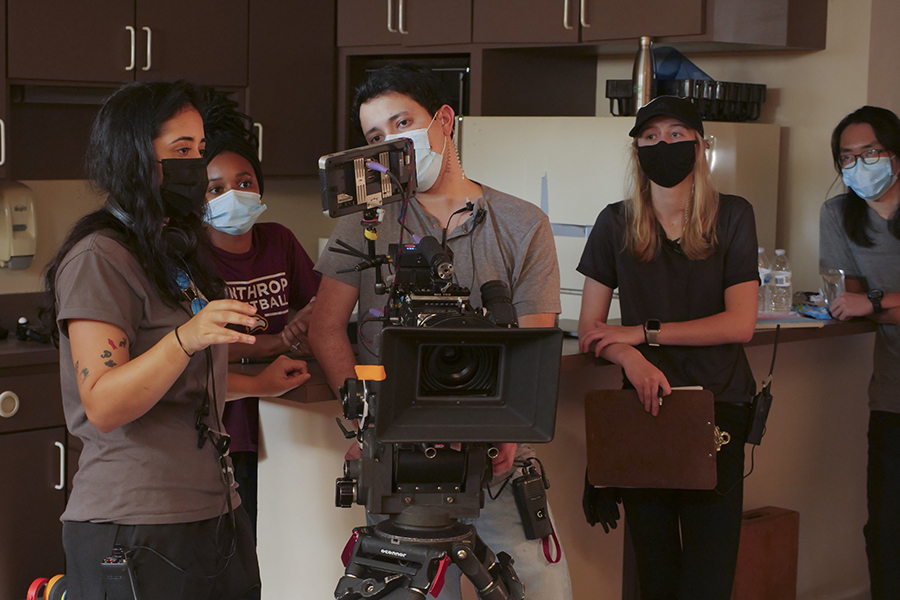 The Florida State University College of Motion Picture Arts maintained its high ranking in yet another entertainment industry publication in 2020.
The Wrap News revealed last week that FSU placed No. 13 in its list of the nation's top 50 film schools. FSU was also ranked No. 13 by the publication last year.
Reb Braddock, dean of the College of Motion Picture Arts, said they are excited by the continued recognition as a top film school in the nation.
"The credit of our success always goes straight to the hardest working faculty and staff of any film school in the world and, of course, to our most talented and dedicated alums," he said. "Even during a pandemic our FSU Film family continues to innovate in their approach to education, ensuring our students can continue to make their films safely and passionately."

The Wrap spotlighted the college's new $10,000 Torchlight Diverse Voices in Cinema Grant, designed to amplify the voices of those who seek to overcome injustice through the power of cinematic storytelling and noted a new Equity Scholarship and annual diversity events.
The publication also featured the college's Torchlight Center Forge division, which offers interdisciplinary practicums where students create tools and solve problems related to real-time virtual filmmaking. Projects involve students and faculty from the College of Motion Picture Arts, Engineering and the Department of Computer Science, and center around game engine development pipelines and innovative tech for previsualization of animated and live-action films.
The college's list of distinguished alumni, which includes 2003 graduate and Academy Award-winner Barry Jenkins, Marvel Film executive Stephen Broussard and producer Adele Romanski, is helping to propel the school's success and its rising profile.
In the classroom, the college further distinguishes itself with an exceptionally low 5-to-1 student-to-faculty ratio. Students also enjoy production and postproduction facilities free of charge.
The Wrap also mentioned new faculty member and veteran sound designer Pete Winter, who worked on Oscar-nominated "Ulee's Gold" and "Ruby in Paradise."
In August, The Hollywood Reporter ranked Florida State among the top 20 on its list of Top 25 American Film Schools.
The Wrap's ranking was determined through an anonymous poll of over 2,000 entertainment industry insiders, filmmakers and film critics in addition to educators, deans and education evaluation experts.
For more information on the FSU College of Motion Picture Arts, visit https://film.fsu.edu/.