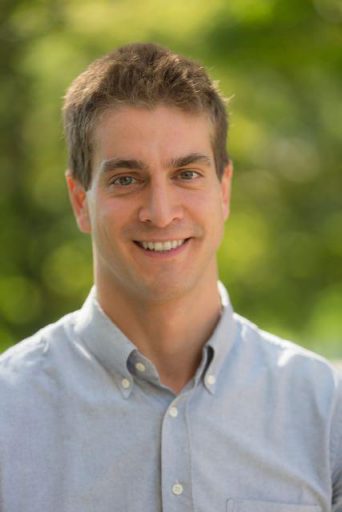 A Florida State University faculty member in the Department of Modern Languages and Linguistics has received a prestigious fellowship to conduct research at Brown University during the summer of 2021.  
Assistant Professor of Spanish Matthew Goldmark was awarded the Ruth and Lincoln Ekstrom Fellowship to continue his research on colonial Latin America and the formation of Spanish colonial empires during a four-month residence at the John Carter Brown Library, on Brown's campus in Providence, Rhode Island.  
"This fellowship fits right into my line of research and will help support my scholarship and teaching," Goldmark said. "I'll bring this knowledge and images of these items back, making this experience a valuable resource for myself, my students and the department." 
Founded in 1904, the John Carter Brown Library's mission is to share its collection of books, maps, manuscripts and other printed materials related to European conquest and colonization, as well as histories of indigenous and African people in the early Americas. The Ruth and Lincoln Ekstrom Fellowship is open to individuals whose work is centered on the colonial history of the Americas, including all aspects of European, African and Native American engagements in global and comparative contexts. 
"It is a great honor for the Department of Modern Languages and Linguistics to have one of its junior faculty members win such a prestigious field-specific fellowship," said Reinier Leushuis, chair of the department. "This is a true recognition in his scholarly field, so it is all the more impressive Dr. Goldmark was able to secure it so early on in his tenure track." 
Goldmark's focus on the Spanish empire includes the early modern Spanish expansion that resulted in the domination and displacement of peoples, as well as the extraction and destruction of resources and ideas, and how the cycle repeats and changes over time. 
His research in the library's special collections will include examination of 17th-century volumes describing the lives and deaths of Franciscan martyrs in New Spain in preparation for a book on the impact of Spanish colonialism on indigenous sexuality, gender and families in the 16th and 17th centuries.  
"These books were printed throughout the century in Portugal, Spain and Italy, and my goal is to understand how European writers used these books to create successes out of failure, since many Franciscan brothers were unable to convert indigenous peoples to Christianity," he said.  
In addition to drawing attention for the quality of his own scholarship, Goldmark's fellowship also reflects active efforts by FSU humanities faculty members to obtain competitive federal research funding that elevates both the program and Florida State.  
"Fellowships like these bring visibility to the faculty member, the department and the university, and contribute to the research training of graduate students," Leushuis said. 
Goldmark earned a doctorate in Hispanic Studies from the University of Pennsylvania, where he researched colonial Latin America, Latinx studies, and gender and sexuality. He went on to hold an Ahmanson-Getty Postdoctoral Fellowship at UCLA's Center for 17th- and 18th-Century Studies before coming to FSU in August 2017.