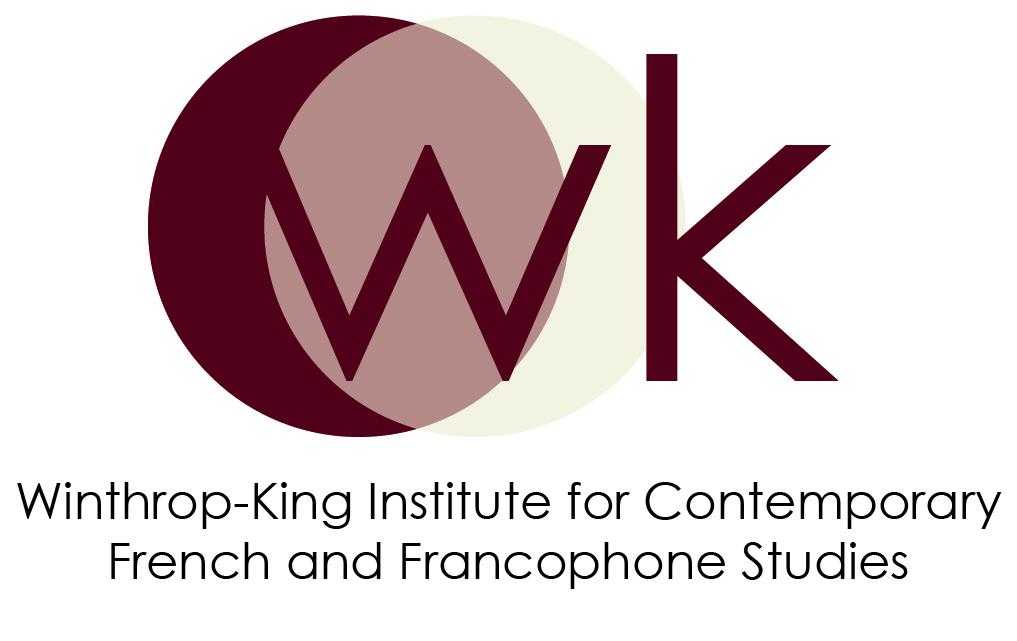 Since its founding in 2001, Florida State University's Winthrop-King Institute for Contemporary French and Francophone Studies has established itself as an international hub for academics, students and Francophiles dedicated to the study and preservation of French-speaking cultures around the world.
Over 18 years, the Winthrop-King Institute, housed in FSU's Department of Modern Languages and Linguistics, has developed into a signal force for transformative cross-disciplinary scholarship. Through its globally renowned conferences, robust fellowship programs and lecture series that routinely attract the world's foremost authors, filmmakers and artists working in or around French studies, the institute has distinguished itself as a vital nexus of cultural exchange and academic collaboration.
But these years of propulsive growth and success were born from a strikingly simple vision. When imagining an FSU center for French studies, Ada Belle Winthrop-King, the institute's chief benefactor and an accomplished French instructor in her lifetime, had one overriding wish.
"She wanted to help students travel to France and benefit from a full French language immersion," said Eminent Scholar and Winthrop-King Professor of French and Francophone Studies Martin Munro, who directs the institute. "She was a teacher of French and had enjoyed that opportunity herself, so it was her desire to help students have similar experiences. That's an important part of our core work still."
A generous endowment from Mrs. Winthrop-King, paired with matching funds from the state, provided a strong foundation that allowed administrators to realize and expand upon the institute's original mission.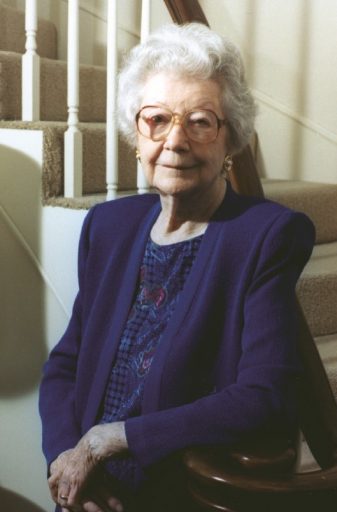 In addition to sending undergraduates, graduate students and faculty members in droves to France and other areas around the world, the Winthrop-King Institute has developed a sterling reputation for convening top international scholars for conferences that facilitate dialogue across disciplines, media and languages.
One recent conference on the relationships between France and Florida, for example, included close collaboration between the institute and scholars of history and religion. Other conferences have seen significant contributions from historians of art, East Asian scholars or filmmakers whose work offer instructive perspectives on disparate corners of the French-speaking world.
Munro, who specializes in the French-speaking Caribbean, said that a sense for interdisciplinary cross pollination is intrinsic to the success of the Winthrop-King Institute, and to French studies as a whole.
"Within French studies, you have people who work on politics, visual arts, film, literature and philosophy," he said. "It's always been interdisciplinary, and with the addition of Francophone studies, it becomes even more broad. The idea of interdisciplinary study is connected by a lot of people to the sciences, but it's also a core part of what we do."
Reinier Leushuis, a professor in FSU's Department of Modern Languages and Linguistics, concurs. He credits the institute for its singular ability to generate fruitful collaboration among diverse scholars.
"One of the institute's main strengths is its interdisciplinary nature, which makes it unique in North-American academia," he said. "It brings together scholars from various fields, from FSU and beyond, who normally would not have an opportunity to interact, thus creating a dialogue from which my students, my colleagues and myself benefit alike."
While attracting acclaimed scholars and artists to campus has become an integral function of the institute, Ada Belle Winthrop-King's initial vision — to provide students the resources to travel off campus to France and beyond — remains a core priority for Munro and his team.
Travel can be edifying in ways impossible to simulate in conventional classroom settings, Munro said. That's particularly true for students who have never before had access to such an opportunity.
"A lot of our students who travel abroad are leaving the country for the first time, which can be a formative experience that changes their lives," he said. "If we can change people's lives in positive ways, that's what gives me satisfaction."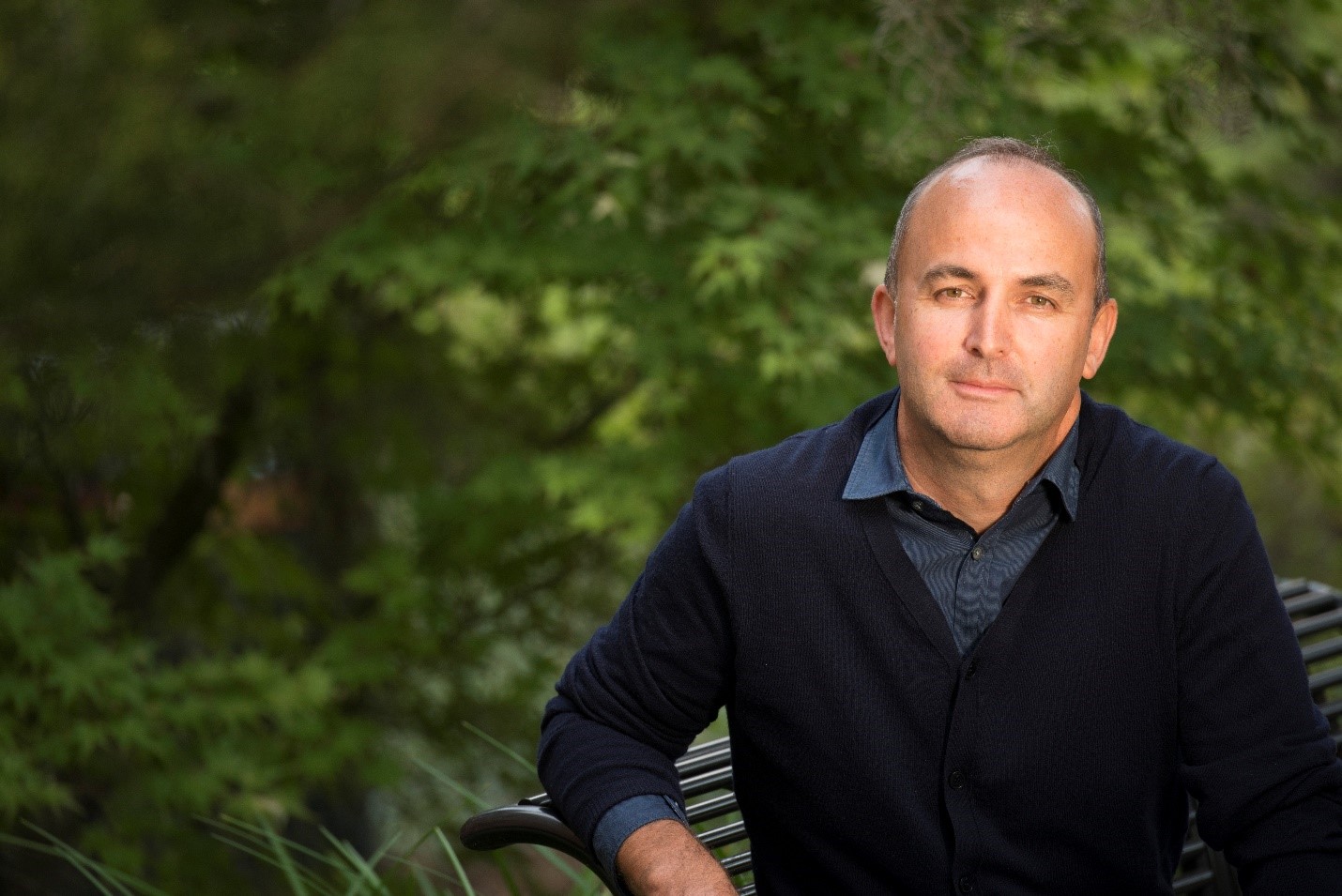 For some students, the travel opportunities afforded by the Winthrop-King Institute beget powerful experiences that fundamentally reroute the course of their scholarship.
When Ashley Ferreira, an FSU master's student of French literature, traveled to France for an internship last summer, she encountered a complicated humanitarian situation that inspired increased nuance and dimensionality in her academic pursuits.
"The Winthrop-King Institute co-funded my internship with a French asylum organization during the summer," Ferreira said. "After getting to know and giving French lessons to refugees, I expanded the scope of my scholarly research to consider the agency of refugees and asylum seekers and their contributions to France's media scene."
Ryan Augustyniak, a doctoral student in the Department of Modern Languages and Linguistics, said the institute's generous travel funding has helped broaden his perspective and kindle a personal and professional passion for Francophone studies.
"Thanks to this funding, I have been able to conduct research in Paris and attend conferences in Scotland, England and Haiti," he said. "The Winthrop-King Institute's commitment to interdisciplinary scholarship is the primary reason I decided to pursue a Ph.D. in French and Francophone studies at FSU."
In the 2017-2018 academic year alone, 15 undergraduate students received study abroad scholarships from the institute, six graduate students received funding to present at national and international conferences, four graduate students received funding to conduct research abroad, and three high school students received awards to travel to French-speaking countries to improve their proficiency in the language. This is in addition to a recently instituted exchange program with the Université des Antilles in Martinique, which has already began sending cohorts of FSU students to the French-speaking Caribbean island.
For a relatively small institute whose daily operations are overseen by a team of two — Munro and his colleague, Winthrop-King Institute administrator Racha Sattati — these are impressive numbers. Munro said the institute's expanding catalog of programs, and the effusive testimonials from the students who they benefit, reflect the one thing about his work he finds most gratifying.
"I'm proudest when students succeed at all levels," he said. "We do important scholarly work that we're all proud of, but we're also grateful that we're able to do it. We get great support from our colleagues and students. There's pride and gratitude."