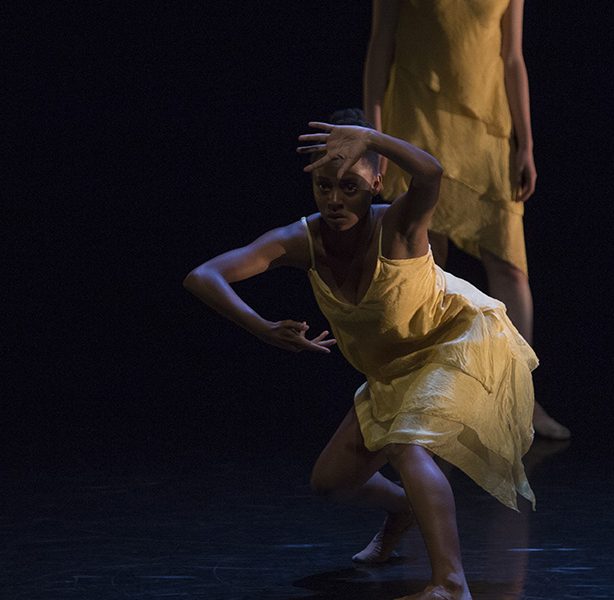 Florida State University's School of Dance will showcase the talent of its faculty and students in its annual Days of Dance concert series. The event features choreography set by faculty as well by graduate and undergraduate students.
This year, students have created works from a wide scope of dance genres, including ballet, hip hop, ballroom and West African.
Tiffany Rhynard, assistant professor and director of this season's concert series, said it is important that the concert reflects the dance culture within the School of Dance. Student submissions of all genres will showcase the wide variety of techniques and versatility within the School of Dance.
Tim Glenn, professor of contemporary dance and dance technology, and Rachel Hunter, adjunct faculty and production manager, are two of the faculty members presenting works.
Glenn's "Catharsis II" is based on a 2010 duet inspired by the music of renowned artist Alex Davis and the architecture of sculptors Santiago Calatrava and Kevin Huse. The choreography is integrated within changing environments created by animated imagery from the two architectural locations.
Hunter's "F.I.N.E." presents an environment where humor, anger, apathy and resentment manifest in a highly energetic performance. Throughout the piece, each dancer finds his or her own breaking point and chooses to turn their emotions loose.
Days of Dance runs as two separate full-length programs in order to present the breadth of creative talent stemming from the School of Dance.
Program A will be performed at 7:30 p.m. Friday, April 20, and Saturday, April 28, and at 2 p.m. Saturday, April 21. Program B will take place at 7:30 p.m. Saturday, April 21, and Friday, April 27, and at 2 p.m. Saturday, April 28. All performances will be held at the Nancy Smith Fichter Dance Theatre in Montgomery Hall, located on FSU's campus.
Tickets for Days of Dance performances are $15 for adults, $12 for senior citizens and non-FSU students with ID, $10 for children and $5 for FSU students with ID. All seating is general admission. For ticket information, contact the Fine Arts Tickets Office at (850) 644-6500 or online at tickets.fsu.edu. Tickets may also be purchased directly before each performance at Montgomery Hall.
The box office closes 15 minutes after the start of each performance. For more information, email ldavis3@fsu.edu, or visit dance.fsu.edu.