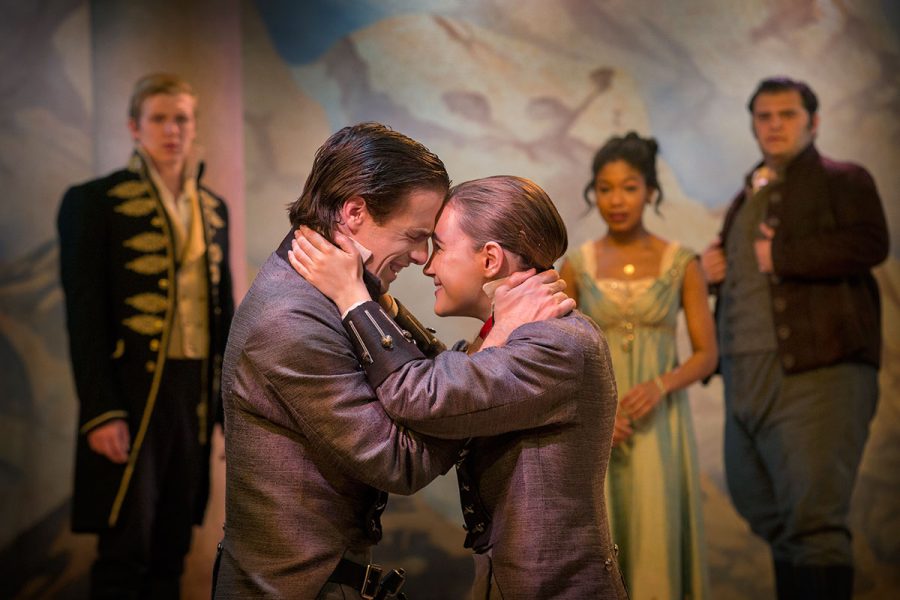 Turn on your television, head to the cinema or buy tickets for the newest Broadway show, and chances are you'll see a Seminole.
That's because Florida State University's School of Theatre has earned a reputation as an acting hotbed — and it has the accolades to prove it. The school recently earned a top five ranking for its BFA in Acting program, as well as a spot on Playbill's Broadway Big 10 list in 2015 — an honor awarded to the schools with the most alumni now performing on the world's biggest stage.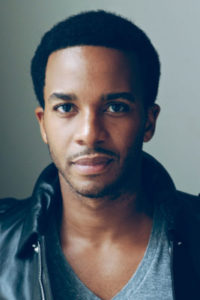 The group of recent graduates includes Andre Holland (BFA Acting '01), who now stars in the FX series American Horror Story, and three alums — Amanda LaMotte, Justin Bowen and Leslie Felsner — who will perform side-by-side in the Broadway revival of "Hello Dolly," which will hit theaters this spring and star Golden Globe Award winner Bette Midler.
The list of alumni on the brightest stages across the world continues to grow, and School of Theatre Executive Director Cameron Jackson believes it's because of the quality of students and faculty the program attracts.
"It sounds trite to say but it just keeps getting better," Jackson said. "Every year, a new accolade comes in because of the faculty and because of the quality of students. You know the old adage about computers — good things in and good things out? That's the thing, we keep attracting even better students because of this spectacular faculty who's helping them, and we keep getting better results.
Jackson said one of the highlights of FSU's School of Theatre is the London Theatre Program because it is "unparalleled" to any theatre study abroad program in the nation.
"Somewhere between 30 and 50 kids every fall go to the London program," Jackson said. "We had the study center there that's literally across the street from the British museum. It's a five-minute walk to the West End, where all of the theaters are located.  And the person who's in charge of the theatre portion in London is completely integrated into everything that's going on arts wise."
Mark Wheatley is that man in charge. Wheatley, the director of the London program, notes the distinguished faculty and access to classes not offered in Tallahassee as some of the keys to the overseas success.
"The great asset of the FSU London Theatre program is its faculty — all of them are practicing professionals here in London, whether actors, writers or directors," Wheatley said. "The opportunity to study with them, collaborate with them whilst all the time earning credit toward your major is what makes the program unique. In addition, there are courses available in London that are not so easy to get in Tallahassee such as Stage Combat, Physical Theatre and a course in British dialects."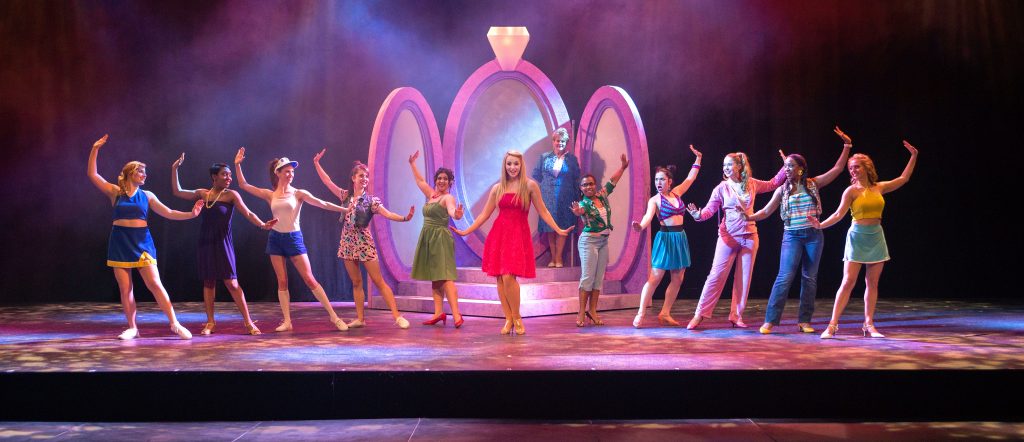 With 400 undergraduate students and 100 graduate students, the competition can be fierce but it ultimately brings out the best in the students. Karina Willis is a senior theatre student, and knows about the competition within FSU's program all too well.
"The level of talent from everyone in this program is so high but the biggest thing we will probably take away from these four years is how your work ethic will separate you from others once we go out into the real world," Willis said. "Talent can only take you so far, but this extremely competitive program has taught us that we can always push ourselves further. The minute we are satisfied with our work is the minute we limit ourselves, and I think that mentality is what will help us as we pursue this career after we graduate."
She is not the only one who feels the constant pressure of competition. Senior theatre student Dominique Druckman believes she will be better off post-graduation as a result of her experiences at Florida State.
"The immense talent that I'm surrounded with and challenged by on a regular basis has prepared me for a post-grad lifestyle of endless auditions, callbacks and unfortunate but trying rejections," Druckman said.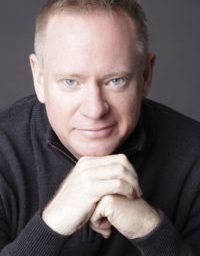 Because FSU continues to produce talented theatre graduates, Jackson said the program's network and influence in the arts world continues to expand. When he became director of the school 12 years ago, he could only imagine the success that has come to fruition more than a decade later.
"I guess you can always dream about the possibility but then you start to see it and I would go as far as to say you feel it," Jackson said. "We have a showcase that we present in New York every year. We invite lots of people to it. We have 700 people attend in one day. No one else is getting that kind of attendance for this kind of event."
With an ever-growing network of FSU theatre alumni, opportunities for current students and recent alumni also are on the rise.
"There's a saying that education is supposed to prepare you for the real world, whatever that is," Jackson said. "We sort of think of it as a bridge, so there's that preparation. But it's not that you come to the end and step off and you're on a ledge. Having people everywhere helps with that bridge. When you leave Tallahassee to go to New York or wherever, there are already Seminoles there. So this network, this fierce loyalty to FSU, carries on and you're just adding to the tribe, wherever you are — in Los Angeles or New York or Atlanta or Chicago or wherever you might be going."
The School of Theatre presents "How I Became a Pirate," through Sunday, Nov. 20, at the Fallon Theatre. For a complete schedule or to buy tickets, visit http://theatre.fsu.edu/how-i-became-a-pirate/.
For more information on the FSU School of Theatre, visit http://theatre.fsu.edu/.