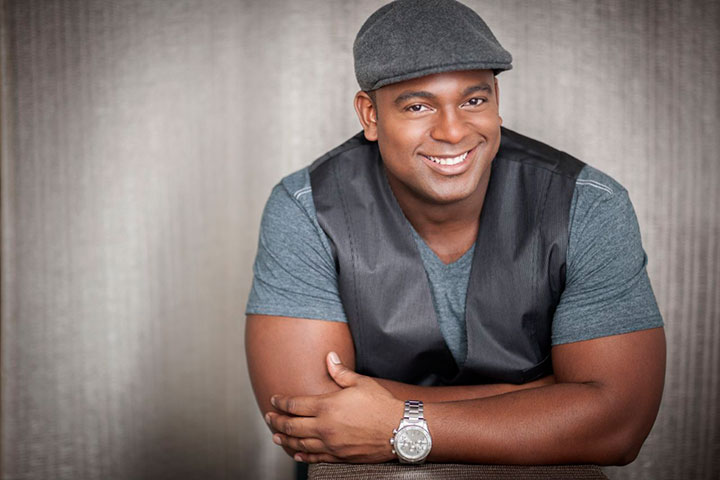 Everything is going Ryan Speedo Green's way these days.
The Florida State University graduate has become a rock star in the world of opera. Audiences love him and his big, booming voice. And, so do fickle critics, who praise his towering voice and commanding stage presence:
"A voice as mighty as a cannon." 
"Voice exudes charisma."
"The magnetic presence of a superstar."
Now, a new book chronicling Green's life has been released. "Sing for Your Life" details how Green improbably turned his life around from a childhood filled with rage, hopelessness and careening toward self-destruction to a very different adulthood. Today, he's known more for his gentle kindness, unstoppable will and tremendous success beyond what he ever dreamed possible.
At the same time, Green has returned to the Metropolitan Opera in New York City — the top opera house in the United States — where he's singing the role of Colline in a production of "La Bohѐme." Green was 24 years old when he got his first big career break at the Met in 2011 after winning its National Council Auditions, a tough competition of 1,200 singers.
Five years later, Green — who prefers to be called Speedo among friends — is standing on stage in the spotlight of some of the best opera houses in the world, and he credits the training and education he received at Florida State for helping him rise to the top.
"I have remarkable memories of my time (at Florida State), which gives me nothing but pride in my alma mater," Green said in a recent email to his former professor and director of opera activities, Douglas Fisher. "I consider it a testament to the extraordinary abilities of the faculty at FSU that I am now working at opera companies all over the world. It was the base that the faculty at FSU built that I stand on today, and I will never forget that. I value my degree from the school and my relationship with you."
The feeling is mutual for Fisher and Associate Professor of Voice David Okerlund. Both teachers helped Green enormously from the time he arrived on FSU's campus until he earned his Master's of Music in Voice Performance in December 2010.
Fisher very clearly remembers the day Green showed up at Housewright Music Building in the fall of 2008 to audition for a spot in Florida State's master's of music program. He sang a Franz Schubert song and absolutely rocked the rendition.
"My impression was phenomenal voice, really interesting package for talent," Fisher said. "He looked like a football player, terrible diction in German especially. The vocal talent was obviously there, but I think there was some mixed feelings on the faculty about whether we could catch him up. He was coming here for a master's so we assumed he would only be here two years, and he had a lot of work to do."
He made the cut, and he had a clear sense of what he wanted to accomplish. He was all in — completely determined to succeed.
"He worked harder than almost anybody I've ever known," Fisher said. "He was not going to fail. That was the bottom line for him. He was not going to fail."
Green's resolute attitude not to fail prompted him to develop a special relationship of trust with his FSU professors. He listened to Fisher and Okerlund and learned lessons that still serve him today — lessons including how to be patient with himself.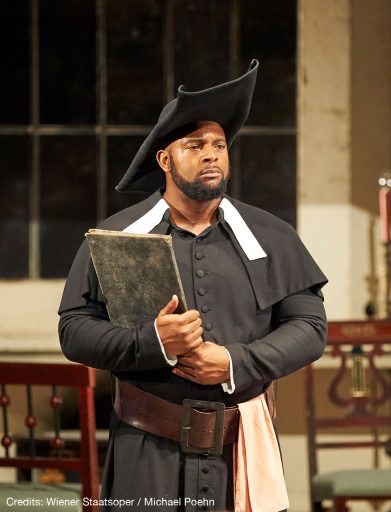 That was especially difficult coming from an angry childhood — a dark period when he hated himself and most people in his life. Because of his fury and violent outbursts, he was incarcerated in Virginia's juvenile detention center of last resort at the age of 12. His downward spiral continued there as he fought with staff members and other kids, so guards locked him up in a solitary confinement room.
The experience created indelible memories that he recalled in an interview with NPR's "Fresh Air."
"I remember the cold cement walls and not wanting to touch them and, you know, screaming so loud that I lost my … had no voice afterwards and feeling so alone," Green said. "Pretty much in the beginning when I was there, I thought my future was very bleak. And I didn't really think I had a future."
But Green discovered his connection with music in the detention center, and when he was released after two months, he joined the school choir, became fascinated with opera following a school trip to the Metropolitan Opera and embarked on years of voice training, which led him to Florida State University.
"He was very patient with himself," Fisher said. "He didn't have the experience that most other 21-or 22-year-olds had in this area. You couldn't get frustrated with Speedo because he didn't resist you at all. He was perfectly happy to repeat it 100 times if that's what you had to do. And his personality — he's just a really affable, friendly big teddy bear of a guy. Great sense of humor. Knows how to laugh at himself."
Fisher is thrilled to see the success Green has earned and the person he's become. He arrived at FSU with little knowledge of the foreign languages required for an opera singer, but today he can sing in Russian, Italian, German, French and Czechoslovakian.
Fisher is very impressed by what Green has already accomplished at a young age, and he thinks his former student is on course for a lasting and impressive career that draws on many of the skills he mastered at Florida State.
"He's living and working at the Vienna State Opera now and when he came here, he couldn't even pronounce German well enough to be acceptable," Fisher said. "Now, he's living in a German-speaking country and working in the most important German-speaking opera house in the world. So bravo!"
Learn more about Ryan Speedo Green and his new biography, "Sing for Your Life" at ryanspeedogreen.com/.
For more information on the FSU College of Music's opera program, visit music.fsu.edu.