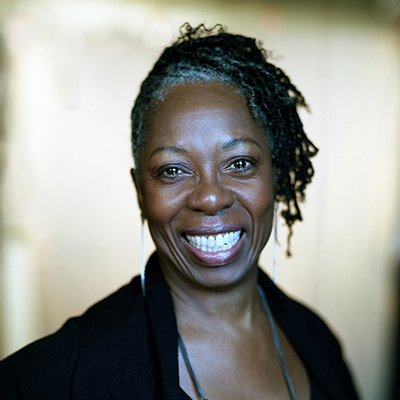 Florida State University School of Dance faculty member Jawole Willa Jo Zollar has received a 2015 Dance Magazine Award, given annually to individuals who have pushed the field forward and made dance an even richer art form.
Zollar, founder and artistic director of Urban Bush Women, was presented with the award by School of Dance alumna Millicent Johnnie at a ceremony Dec. 7 at The Ailey Citigroup Theater in New York City.
Urban Bush Women performed an excerpt from their acclaimed work "Walking with 'Trane" in tribute to Zollar at the ceremony. In her acceptance speech, Zollar thanked those who supported her throughout her career, especially at Florida State.
"Thank you to Florida State University for their recognition that a dance major is an important degree and for the support I have been given for my work with Urban Bush Women," Zollar said. "This dream is only realized because of hard work, dedication and sacrifice of all of those artists and administrators — past, present and future. Thank you to my family and friends who have held me up in hard times, celebrated with me in good times and remind me that I am connected to a big circle of love."
In 1984, Zollar founded the dance ensemble Urban Bush Women to explore the use of cultural expression for social change. She was designated a Master of Choreography by the John F. Kennedy Center for the Performing Arts in 2005, invited to the White House in 2009 and featured in the PBS documentary "Free to Dance," which chronicles African-American influence on modern dance.
Zollar has won both the Doris Duke Performing Artist Award and the Arthur L. Johnson Memorial Award in 2013 and was named the Robert O. Lawton Distinguished Professor for 2011-2012, the highest honor given to an FSU faculty member. She was named Alumna of the Year by FSU and received the Martin Luther King Distinguished Service Award from the university in 2015.
"This is a great upcycle for me and Urban Bush Women," Zollar said. "I know that if we continue to grow, innovate and take risks that may not be deemed by some as successful, we will, as we have been for 31 years, experience up and down cycles. Receiving this award and with the loving support of my family and friends will remind me during the downcycle that — this too shall pass and to stay focused on the vision."
To view a short video highlighting the evening's event, please visit Dance Media's website.