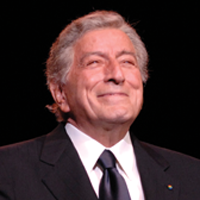 Florida State University will present world-class performers and introduce fantastic new artists to the community during the 2015-2016 Opening Nights Performing Arts season with more than 40 events in the areas of music, dance, theater, creative writing, film and visual arts.
Series highlights include performances by Tony Bennett, Patti LaBelle and "Eat, Pray, Love" author Elizabeth Gilbert. The series also features Director's Choice events — highly recommended by Opening Nights Director Christopher Heacox — including Grammy-winning violinist Gil Shaham, celebrated dance company Shen Wei Dance Arts and stage siren Storm Large.
"We're thrilled to offer such a robust and diverse season this year — filled with both entertainment andeducational opportunities for all audiences," Heacox said. "Experience something new and engage your mind. There truly is something for everyone."
In addition, Opening Nights and the Donald L. Tucker Civic Center are partnering to co-present the Tallahassee Broadway Series. These community-first Broadway musicals and spectacle performances will be annual, not-to-be-missed events. This year will feature four lauded and loved Broadway hits: "Flashdance,""Saturday Night Fever," "The Illusionists" and "Once."
Another new partnership is the addition of the Southern Circuit Film Tour with South Arts and the National Endowment for the Arts. The Southern Circuit Film Festival brings six independent films and their filmmakers to the Tallahassee community for screenings and discussions. This series will take place at the Challenger Learning Center's IMAX Theatre in collaboration with the Challenger Learning Center and the College of Motion Picture Arts and its Torchlight Program.
This fall also will feature the world premiere of a work co-commissioned by Opening Nights and choreographed by Robert O. Lawton Distinguished Professor Jawole Willa Jo Zollar. Urban Bush Women will perform a full program, "Walking With 'Trane," a follow-up to their performance during the 2013-2014 season of "Walking with 'Trane, Chapter 1."
Partners in Education, a collaboration with Leon County Schools, is a national program through the Kennedy Center in Washington, D.C., that will provide arts integration workshops to area teachers. Creative Conversations, back for its second season, will bring community members, educators and artists together for stirring discussions surrounding this season's artists and the realm of the performing arts. Free master classes, K-12 opportunities and pop-up events are peppered throughout the season and vary in style and subject. For more information on Opening Nights engagement opportunities, visit openingnights.fsu.edu.
Ticket sales for Opening Nights members begin Tuesday, Aug. 11, depending on membership level, and continue through Monday, Sept. 14. Tickets for the general public go on sale at 11 a.m. Tuesday, Sept. 15. Student RUSH tickets for $10 will be offered for most performances, pending availability and limited to two RUSH tickets per student ID. For additional ticket information, visit openingnights.fsu.edu.
Dates and performances for the Opening Nights 2015-2016 season are as follows:
Sept. 17 – Southern Circuit Film Festival: Shorts by Filmmaker Ian Samuels, 7:30 p.m., Challenger Learning Center (Myrna the Monster/Caterwaul/The Eyes and the Ice/ Nancy and the Dapper Toad).Ian Samuels' hybrid work, like these fantastic short films, has been screened internationally at festivals and venues including Sundance, SXSW, Telluride, and Slamdance. Samuels has worked for the Jim Henson Company and Sesame Street, and he is a 2014 Film Independent Project Involve fellow. Samuels will conduct a discussion following the screening of his films.
Sept. 30 – Oct. 1 – Urban Bush Women, World Premiere ofWalking with 'Trane,8 p.m., Nancy Smith Fichter Dance Theatre.Founded by Jawole Willa Jo Zollar, a Florida State University graduate and professor, Urban Bush Women has toured throughout the United States, Asia, Australia, Europe and South America. The company has made an indelible mark on the field with bold, innovative works that challenge long-held assumptions about women, people of color, body types, history and more. Urban Bush Women will be premieringWalking with 'Trane, which is co-commissioned by Opening Nights.
Oct. 13 – The Barefoot Movement, 7:30 p.m., The Carriage House at Goodwood Museum.Heralded by CMT Edge as "one of the most promising bands on the bluegrass scene," this Nashville-based group is as down-to-earth and talented as they come. The Barefoot Movement takes you back to a simpler place and time with help from both emotional ballads and rip-roaring barn-burners, and Goodwood serves as the perfect setting.
Oct. 15 – Southern Circuit Film Festival:Movement and Location,7:30 p.m., Challenger Learning Center. This exciting film follows Kim Getty, an immigrant from 400 years in the future sent back to modern-day Brooklyn to live out an easier life. She's built a nearly satisfying new identity in this time: She has a full time job, shares an apartment with a roommate and is falling in love. But when she finds two other people from the future — a 15-year-old girl and Kim's own long-lost husband — Kim must fight to keep the life she once had from destroying the life she built here.
Oct. 24 – Edgar Meyer & Christian McBride, 7:30 p.m., Opperman Music Hall.Two jazz greats come together as one smooth, mega-bass ensemble in Opperman Music Hall. Bassist extraordinaire Christian McBride is one of the most omnipresent figures in the jazz world, and he has appeared in numerous musical settings throughout his career — including performing with the likes of Milt Jackson, Chick Corea, Herbie Hancock, Sting and James Brown. In demand as both a performer and a composer, Edgar Meyer has formed an unparalleled role in the music realm.Meyer's technique and musicianship, plus his gift for composition, have won him appreciation by a vast audience, and his collaborations include works with artists like Yo-Yo Ma, Joshua Bell, Béla Fleck and Zakir Hussain.
Oct. 27 – Anaïs Mitchell, 7:30 p.m., The Carriage House at Goodwood Museum.AnaïsMitchell is first and foremost a storyteller. As a Vermont-basedsinger-songwriter, Mitchell recorded for Ani Difranco's RighteousBabe Recordsfor several years before starting her own Wilderland label in 2012. Among herrecorded works are five full-length albums,and her most recent release,Child Ballads, is a collection of traditional Celtic and British Isles ballads that has been nominated for two BBC Radio Two Folk Awardsincluding Best Album.
Nov. 5 – Southern Circuit Film Festival:Orion: The Man Who Would Be King,7:30 p.m., Challenger Learning Center. This film tells the story of Jimmy Ellis, an unknown singer plucked from obscurity and thrust into the spotlight as part of a crazy scheme that had him masquerade as Elvis back from the grave.Orionrevels in the manipulative schemes of the music industry, the truth and lies at the heart of the story, the allure of fantasy and the eternal search for identity.(Glimmer Films)
Nov. 10 – Kate Davis, 7:30 p.m., Opperman Music Hall.The music of multi-instrumentalist and vocalist Kate Davis turns heads. Whether she's crooning ballads or plucking riffs from her bass, Davis puts a fresh spin on the standards and brings a canonical sensibility to her own lush tracks. Lauded by MTV as one of "15 Fresh Females Who Will Rule Pop," Davis has performed at illustrious venues like Lincoln Center and Carnegie Hall, and her upcoming projects include an appearance in the Disney filmThe Finest Hoursas well asthe Kennedy Center's American Voices PBS special and her first label album release.
Nov. 21 – Gil Shaham, 7:30 p.m., Ruby Diamond Concert Hall.Grammy Award-winner Gil Shaham, also named Musical America's "Instrumentalist of the Year," is sought after throughout the world for concerto appearances with leading orchestras and conductors and regularly gives recitals and appears with ensembles on the world's great concert stages. He has more than two dozen concerto and solo CDs to his name and has earned multiple Grammys, cementing his renown as an American master.
Nov. 24 – Bill Frisell Trio, 7:30 p.m., Opperman Music Hall.Described as being "at the very epicenterof modern American Music" (BBC),Bill Frisell'scareer as a guitarist and composer hasspanned more than 35 years and 250recordings, including 40 of his own.Frisell's recording catalog has been cited "the best recorded output of all time" by Downbeat, including his recent albums for Savoy:Sign of Lifewith the 858 Quartet,BeautifulDreamerswith his trio, andAll We Are Saying,a new collection of John Lennon interpretations. Frisell will be joined by his trio partners Tony Scherronbass andKenny Wollesenondrums.
Dec. 1 – Tallahassee Broadway Series:Flashdance,7:30 p.m., Donald L. Tucker Civic Center.With electrifying dance at its core,Flashdancetells the inspiring story of Alex Owens, a Pittsburgh steel mill welder by day and bar dancer by night with dreams of one day becoming a professional performer.Flashdancefeatures a fantastic score including hit songs from the movie plus 16 brand new songs from Robbie Roth and Robert Cary.
Jan. 12 – Trombone Shorty & Orleans Avenue, 7:30 p.m., Ruby Diamond Concert Hall.New Orleans native Troy Andews, known by the stage name Trombone Shorty, is the bandleader and frontman of Trombone Shorty & Orleans Avenue, a hard-edged funk band that employs hip-hop beats, rock dynamics and improvisation in a jazz tradition. Trombone Shorty and his band have toured the United States and Canada, Europe, Australia and Japan. Andrews has appeared on recordings by artists ranging from Zac Brown to Eric Clapton and Rod Stewart to Cee Lo Green and had a recurring role on the hit HBO seriesTreme.
Jan. 24 – 25 – Maya Beiser, 2 p.m., Pebble Hill Plantation (1/24); 7:30 pm, The Carriage House at Goodwood Museum (1/25).Maya Beiser defies categories. While studying classical cello repertoire, Beiser dedicated her work to reinventing solo cello performance in the classical arena. She's been a featured performer on the world's most prestigious stages, including Lincoln Center, Carnegie Hall and the Kennedy Center, and she's collaborated with a wide range of artists across many disciplines.
Jan. 26 – Shen Wei Dance Arts, 7:30 p.m., Ruby Diamond Concert Hall.Hailed as "one of the great artists of our time" by The Washington Times, choreographer, director, dancer, painter and designer Shen Wei is internationally renowned for the breadth and scope of his artistic vision. Widely recognized for his role as the lead choreographer for the Opening Ceremonies of the 2008 Beijing Olympics, Shen Wei crafts work for his company that draws on influences as varied as traditional Chinese culture and arts, European Surrealism, American high modernism and the ritual power of ancient drama.
Jan. 29 – Pablo Ziegler & Lara St. John, 7:30 p.m., Opperman Music Hall.Following the wild success of a 2012 concert that drew the largest crowd to Central Park's Naumburg Orchestral Concerts in the series' 107 years, acclaimed violinist Lara St. John and Pablo Ziegler, the Argentine pianist and composer who helped shape the modern tango, are now offering that concert as a special touring program that celebrates tango grand-maestro Astor Piazzolla's famous Central Park Concert. The program includes some of the late Argentine composer's most beloved works, as well as exquisite compositions by Ziegler.
Feb. 2 – 3 – Broadway's Next H!T Musical, 8 p.m., Fred Turner Auditorium.Every song is fresh. Every scene is new. Every night is different. It's all improvised and it's all funny. Master improvisers gather made up, hit song suggestions from the audience and create a spontaneous evening of music, humor and laughter. The audience votes for their favorite song and watches as the cast turns it into a full-blown improvised musical complete with memorable characters, witty dialogue and plot twists galore. Don't miss the next great American musical — it could be written in Tallahassee!
Feb 4. – Kathleen Madigan, 7:30 p.m., Ruby Diamond Concert Hall.Kathleen Madigan is one of the most respected comedians of her generation. Over her 25-year career, Madigan has performed on nearly every standup television show: Leno, Letterman, Conan, Ferguson and most recentlyThe Nightly Show with Larry Wilmore, and she filmed her fifth appearance on Ron White'sSalute to the Troopsfor CMT. Her third hour-long special,Madigan Again, was named one of the Best Comedy Albums of 2013 by iTunes and premiered exclusively on Netflix to rave reviews.
Feb. 5 – Southern Soul Assembly, 7:30 p.m., Ruby Diamond Concert Hall.Southern Soul Assembly boasts seasoned singer-songwriters JJ Grey, Luther Dickinson, Anders Osborne and Marc Broussard. Hailed as a "perfect night" (Blogcritics) filled with "a mutual appreciation from the fans and artists alike" (Southern Manners), the show takes audiences on a musical and storytelling journey complete with "soaring moments, heartfelt laughs and lots of toe tapping" (Twangville). The result: "sheer dynamite" (Examiner.com).
Feb. 6 – 2CELLOS, 7:30 p.m., Ruby Diamond Concert Hall.Young Croatian cellists Luka Sulic and Stjepan Hauser, together known as 2CELLOS, have achieved sensational success by taking the cello to a new level. Discovered by Elton John, Sulik and Hauser have no limits when performing live and are equally as impressive when playing Bach and Vivaldi as they are when rocking out AC/DC and Iron Maiden.
Feb. 7 – PRISM, 2 p.m., Ruby Diamond Concert Hall.Featuring students from Florida State's top-ranked College of Music, PRISM offers a wide array of entertainment from Chamber Winds, Symphonic Band, jazz ensembles, the Marching Chiefs and many more exciting groups. Come experience this unique event that lauds our students and faculty. It's fantastic, fresh and not to be missed!
Feb. 8 – Patti LaBelle, 7:30 p.m., Ruby Diamond Concert Hall.Over time, Patti LaBelle's name has become synonymous with grace, style, elegance and class. Belting out classic rhythm and blues renditions, pop standards and spiritual sonnets has bolstered the unique platform of versatility for which Ms. Patti is known and revered.
Feb. 9 – Billy Childs:Map to the Treasure: Reimagining Laura Nyro,7:30 p.m., Ruby Diamond Concert Hall.When jazz pianist and Guggenheim Fellowship recipient Billy Childs was 11 years old, his older sister introduced him to the work of singer-songwriter, Laura Nyro (1947-1997). Her blend of Broadway-inspired melodies, jazz improvisation and socially conscious lyrics stayed with him, and in 2014, Childs released his two Grammy Award-winning tribute,Map to the Treasure: Reimagining Laura Nyro.Joined by an extended ensemble including saxophone, harp, guitar and string quartet and vocalists Becca Stevens and Alicia Olatuja, Childs presents an evening of Nyro's songs made famous by other artists including Barbra Streisand, The 5th Dimension, Patti LaBelle and Blood, Sweat & Tears.
Feb. 10 – The Midtown Men, 7:30 p.m., Ruby Diamond Concert Hall.Following the development of Jersey Boys and the historic three-season run on Broadway, The Midtown Men are lifting audiences to their feet in venues across the continent and boasting the honor of being the first-ever vocal group formed by the principal cast of a high-profile Broadway show. Get ready for a powerhouse performance!
Feb. 11 – Storm Large, 7:30 p.m., Ruby Diamond Concert Hall.Large debuted with the Oregon Symphony in 2010 and has returned for sold out performances each year thereafter. She made her Carnegie Hall debut in 2013 with the Detroit Symphony, with The New York Times calling her "sensational." Storm also joined the band Pink Martini in April 2011, and she has sung with Grammy winner k.d. lang, pianist Kirill Gerstein, punk rocker John Doe, singer/songwriter Rufus Wainwright, Rock and Roll Hall of Famer George Clinton and many more.
Feb. 12 – Sierra Hull, 7:30 p.m., Ruby Diamond Concert Hall.Hull has remarkable range as an instrumentalist, singer and songwriter. She was given her first mandolin at age 8. By age 11, Alison Krauss called with an invitation to the Opry stage, and by 12, Rounder Records was expressing interest. Hull signed with Rounder at 13 and released her first album at 16. She'll be joined by mandolinist, composer, bandleader and producer David Grisman, who has been a guiding force in the evolving world of acoustic music for nearly half a century.
Feb. 13 – Tony Bennett, 7:30 p.m., Ruby Diamond Concert Hall.No one in popular American music has recorded for so long and at such a high level of excellence than Tony Bennett.With millions of records sold worldwide and platinum and gold albums to his credit, Bennett has received 18 Grammy Awards, including a 1995 Grammy for Record of the Year and the Grammy Lifetime Award.His latest endeavor is a collaborative jazz album with Lady Gaga,Tony Bennett & Lady Gaga:Cheek to Cheek. The albumdebuted at No.1 on the Billboard Top 200 album charts making Bennett, at the age of 88, the oldest artist to have a No. 1 album.
Feb. 14 – Ana Gasteyer, 7:30 p.m., Ruby Diamond Concert Hall.When Ana Gasteyer steps up to the mic, she evokes the swagger of an era when a lady ruled a nightclub and an audience knew they were in for good time. The patter is real, the themes adult; the lyrics are timeless, and the music swings like crazy! With six seasons as a Saturday Night Live star under her belt, Gasteyer's saucy selections tell stories with humor, heartbreak — and just a little splash of soda.
Feb. 18 – Southern Circuit Film Festival:Almost There,7:30 p.m., Challenger Learning Center. This film is a coming-of-(old)-age story about Peter Anton, an elderly "outsider" artist living in at-risk conditions whose world changes (and maybe not all for the better) when he's discovered by two filmmakers. The film explores the responsibilities we have to those in need and the ethical complexities and potential conflicts inherent in every subject-filmmaker, artist-curator, helper-helpee relationship. (Kartemquin Films)
March 3 – Jerusalem Symphony Orchestra, 7:30 p.m., Ruby Diamond Concert Hall.The Jerusalem Symphony Orchestra was founded as the Palestine Broadcasting Service Orchestra in the late 1930s and maintains a varied repertoire that ranges from the Baroque and Classical periods through the Romantic period and extends to contemporary composers, including many who have received their Israeli premieres with the JSO.
March 6 – Black Violin, featuring the Tallahassee Youth Symphony Orchestra, 7:30 p.m., Ruby Diamond Concert Hall.Black Violin is a fantastic blend of classical, hip-hop, rock, R&B and bluegrass music. Named one of the hottest bands at SXSW in 2013, Black Violin has performed alongside a wide range of artists at a number of lauded venues and events, including both of President Obama's inauguration balls. Black Violin will be joined by the Tallahassee Youth Symphony Orchestra, conducted by Alexander Jiménez.
March 10 – Tallahassee Broadway Series:Saturday Night Fever,7:30 p.m., Donald L. Tucker Civic Center.One of the most beloved dance stories of all time,Saturday Night Fever is the coming of age tale of young Tony Manero who learns the value of life in 1970s Brooklyn. Based on the 1977 movie starring John Travolta,Saturday Night Fever is packed with legendary hits from the Bee Gees, including "Stayin' Alive," "Night Fever," "You Should Be Dancing" and "How Deep is Your Love," in addition to several new songs written especially for this production.
March 11 – globalFEST, Time TBD, Capital City Amphitheater at Cascades Park.Over the past decade, globalFEST has become one of the most dynamic global music platforms in North America. What started as an annual showcase in New York has grown into an international brand, building audiences for world music with stages at SXSW, Bonnaroo and beyond. The Creole Carnival Tour honors the roots of African musical currents, crossed with a fusion of sounds from the Americas and revolving around Carnival, the pre-Lent festival celebrated globally that's everyone's favorite excuse for a party.
March 14 – Southern Circuit Film Festival:The Trials of Muhammad Ali,7:30 p.m., Challenger Learning Center. This film covers Ali's toughest bout: his battle to overturn a five-year prison sentence for refusing U.S. military service in Vietnam. Prior to becoming the most recognizable face on Earth, Cassius Clay became Muhammad Ali and found himself in the crosshairs of conflicts concerning race, religion and wartime dissent.
March 21 – Selected Shorts, 7:30 p.m., Richard G. Fallon Theatre.Selected Shorts is a weekly public radio show broadcast on more than 130 stations to about 300,000 listeners and produced by Symphony Space and WNYC Radio and distributed by Public Radio International. The Opening Nights edition of Selected Shorts will be a one-of-a-kind program featuring work by our extremely talented faculty within the Florida State University Creative Writing Program.
March 24 – Jeanne Robertson, 7:30 p.m., Richard G. Fallon Theatre.At 71, Jeanne Robertson continues to charm audiences with her humorous observations about life around her. Robertson's witty depiction of everyday situations never fails to have audiences of all ages rolling with laughter.
March 30 – Semi-Toned, 7:30 pm, Ruby Diamond Concert Hall.Composed of current students from the University of Exeter, Semi-Toned is the reigning University Champion of Voice Festival UK, having won this honor in April 2015. With their trademark musical wit and charisma and five-star reviews, Semi-Toned continues to wow audiences both in the U.K. and the United States. Their performance will feature two fantastic a cappella groups from Florida State — Acabelles and All Night Yahtzee.
March 2016 (Date TBD) – A Movie You Haven't Seen, Time TBD, Askew Student Life Cinema.This season's selected film will be appropriate for all audiences and will include a panel discussion with industry professionals. Presented collaboratively with the FSU College of Motion Picture Arts Torchlight Program, this year's film is sure to inspire, entertain and educate.
April 5 – Elizabeth Gilbert, 7:30 p.m., Ruby Diamond Concert Hall.Elizabeth Gilbert's memoirEat, Pray, Lovehas been called "a generation's instruction manual," and this April marks the 10-year anniversary of her lauded bestseller. Join us for a fantastic evening commemoratingEat, Pray, Loveand celebrating Gilbert's latest works.
April 7 – Tallahassee Broadway Series:The Illusionists,7:30 p.m., Donald L. Tucker Civic Center. This mind blowing spectacular showcases the jaw-dropping talents of the most incredible Illusionists on earth.The Illusionists – Live from Broadwayhas shattered box office records across the globe and dazzles audiences of all ages with a powerful mix of the most outrageous and astonishing acts ever to be seen on stage. This non-stop show is packed with thrilling and sophisticated magic of unprecedentedproportions.
April 14 – Southern Circuit Film Festival:Ghost Town to Havana,7:30 p.m., Challenger Learning Center. This filmis described as a "street level story of mentorship and everyday heroism in tough circumstances." This film follows the lives of two youth baseball teams and their coaches as one team travels from Oakland to Havana, Cuba, to play baseball with the other.
April 28 – Tallahassee Broadway Series:Once,7:30 p.m., Donald L. Tucker Civic Center.Winner of eight Tony Awards including Best Musical,Onceis a truly original Broadway experience. Featuring an impressive ensemble of actor/musicians who play their own instruments onstage,Oncetells the enchanting tale of a Dublin street musician who's about to give up on his dream when a young woman takes a sudden interest in his haunting love songs. As the chemistry between them grows, his music soars to powerful new heights. Emotionally captivating and theatrically breathtaking,Oncedraws you in from the very first note and never lets go.