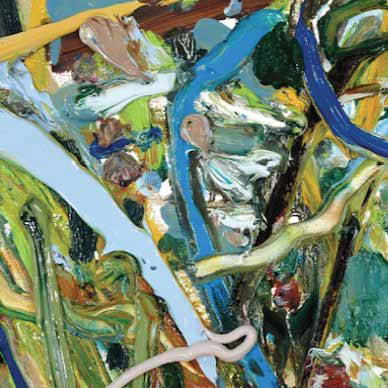 Works by faculty members from Florida State University's College of Fine Arts will be on display in the exhibition "BACK AND FORTH: thinking in paint" at The Ringling museum in Sarasota, Fla., starting Friday, Aug. 14.
"BACK AND FORTH: thinking in paint" is a visual dialog between contemporary painting and The Ringling's esteemed permanent collection. The premise is straightforward: given that most periods of art are being mined by contemporary artists, this exhibition pairs paintings created by FSU faculty with works in The Ringling collections.
This format reflects contemporary art's continuing influence in juxtaposition with the historical works on which it was founded. With a perspective gained through the iconic, historical works that compose The Ringling's collection, this exhibition offers diverse solutions within contemporary painting's dialogue with the past.
Exhibiting artists/professors are Mark Messersmith, Lilian Garcia-Roig, Carrie Ann Baade, Judy Rushin and Ray Burggraf (Professor Emeritus). "BACK AND FORTH: thinking in paint" will be the first time any current faculty from FSU's Art Department will exhibit at The Ringling.
The exhibit will be on display until Oct. 25, and The Ringling will host two special events featuring FSU faculty. Baade will give a gallery talk at6 p.m. Wednesday, Sept. 3,in the Searing Galleries.There will also be an exhibition reception and gallery walk-through at 5 p.m. Thursday, Sept. 24, with talks by Messersmith, Garcia-Roig, Rushin and Burggraf.
Click here for more information on the FSU faculty artists.