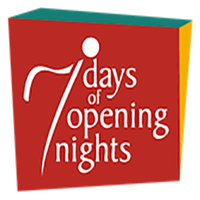 Tickets are now on sale to the general public for Seven Days of Opening Nights at Florida State University. For ticket information, visit www.sevendaysfestival.org/tickets.
The 2013-2014 performing arts series boasts a lineup of spectacular performances by iconic artists in the areas of music, dance, theater, creative writing, film and comedy as well as a wealth of educational opportunities for schoolchildren and university students.
Festival highlights include performances by country music superstar Clint Black, jazz musician Esperanza Spalding performing with the Spring Quartet, blues-rock guitarist Jonny Lang and Pulitzer Prize-winning author and FSU alumnus Adam Johnson.
"Seven Days is honored to present world-class artists that not only entertain but educate audiences and students of all ages," said Christopher J. Heacox, executive director of Seven Days of Opening Nights. "Although many performances are selling out, there are still great seats available for many excellent shows."
The Seven Days of Opening Nights schedule for this season is as follows:
Sept. 24 — Adam Johnson, 8 p.m., Richard G. Fallon Theatre: $35; $10 for students.Johnson, who earned a doctorate in creative writing from FSU in 2001, received a Pulitzer Prize in 2013 for the "The Orphan Master's Son," a riveting novel that carries readers on a journey into the depths of totalitarian North Korea and into the most intimate spaces of the human heart.
Sept. 25 — Clint Black, 7:30 p.m., Ruby Diamond Concert Hall: $75, $55 or $35; $10 for students.Black has long been heralded as one of country music's brightest stars. He has written, recorded and released more than 100 songs, 13 of which have reached No. 1 on the Billboard country charts, and sold more than 20 million albums worldwide.
Oct. 4 — Tere O'Connor Dance, 8 p.m., Nancy Smith Fichter Dance Theatre: $40; $10 for students.O'Connor has been choreographing since 1982 and has created more than 35 works for his company, which has performed throughout Europe, South America, Canada and the United States. He is the recipient of a 2013 Doris Duke Performing Artist Award.
Jan. 29 — Itzhak Perlman, 7:30 p.m., Ruby Diamond Concert Hall: SOLD OUT. Undeniably the reigning virtuoso of the violin, Perlman enjoys a superstar status rarely afforded a classical musician. He has appeared with every major orchestra and in recitals and festivals around the world. His awards and honors include 15 Grammy Awards, a Grammy Lifetime Achievement Award, four Emmy Awards and a National Medal of the Arts. Perlman will be performing with the Florida State University Symphony Orchestra conducted by Alexander Jiménez.
Feb. 4 — "The Graduate," presented by L.A. Theatre Works, 8 p.m., Turner Auditorium, Tallahassee Community College: $45, $35 or $25; $10 for students.Susan Albert Lowenberg is the producing director for the L.A. Theatre Works' presentation of "The Graduate," based on the book and motion picture that has become a touchstone for generations. L.A. Theatre Works is a non-profit media arts organization based in Los Angeles whose mission for more than 25 years has been to present, preserve and disseminate classic and contemporary plays.
Feb. 6 — PRISM, 7:30 p.m., Ruby Diamond Concert Hall: $35; $10 for students.PRISM returns for yet another magnificently conceived, beautifully played performance. Featuring music students from Florida State's top-ranked College of Music, PRISM covers the spectrum of band activities — Chamber Winds, Symphonic Band, Jazz Ensembles and, of course, the Marching Chiefs.
Feb. 7 — The Irish Rovers: The Farewell Tour, 7:30 p.m., Ruby Diamond Concert Hall: $55, $40 or $25; $10 for students. The Irish Rovers have charmed and entertained audiences around the world with their exciting stage shows for nearly five decades. On the heels of receiving the Irish Music Association's Tommy Makem Award, the Irish folk band will make a stop at FSU during its Farewell Tour of the United States.
Feb. 8 — The Spring Quartet: Jack DeJohnette, Joe Lovano, Esperanza Spalding and Leo Genovese, 7:30 p.m., Ruby Diamond Concert Hall: $70, $55 or $40; $10 for students.Spalding, a bassist, vocalist and composer, won a Grammy Award for Best New Artist in 2011, marking the first time in history that a jazz musician had won the award. DeJohnette has been hailed as one of the greatest musicians in jazz history and has been in constant demand as a drummer, bandleader and sideman for more than five decades. Lovano's 23 recordings on the famed Blue Note label are unparalleled, while Genovese, an Argentinean pianist and longtime collaborator with Spalding, rounds out the all-star lineup.
Feb. 9 — eighth blackbird, 7:30 p.m., Ruby Diamond Concert Hall: $50, $35 or $25; $10 for students. The six musicians of multi-Grammy Award-winning eighth blackbird play, speak, sing, whisper, growl and mime breathtaking theatrical life into the characters of "Columbine's Paradise Theatre," a musical tale of love and death, dream and delusion.
Feb. 9, 10 — Kathy Mattea, 2 p.m., Feb. 9, Pebble Hill Plantation: SOLD OUT; 7:30 p.m., Feb. 10, Ruby Diamond Concert Hall: $50, $35 or $25; $10 for students.Long known as an impeccable song catcher, Mattea's 17 albums are woven with bluegrass, gospel, and Celtic influences and have garnered multiple Grammy awards. Her recent release, "Calling Me Home," is a collection of songs that celebrate the Appalachian culture of her native West Virginia.
Feb. 11, 12 — Urban Bush Women: "Walkin' With Trane," 8 p.m., Nancy Smith Fichter Dance Theatre: $50; $10 for students.Jawole Willa Jo Zollar, founder and artistic director of Urban Bush Women, partners with pianist George Caldwell for this new piece that plunges into the depths of John Coltrane's legacy. Zollar, the Nancy Smith Fichter Professor of Dance and a Robert O. Lawton Distinguished Professor at FSU, received a Doris Duke Performing Arts Award in 2013.
Feb. 12 — Poncho Sanchez and His Latin Jazz Band, 7:30 p.m., Ruby Diamond Concert Hall: $50, $35 or $25; $10 for students.Poncho Sanchez & His Latin Jazz Band present Cubano Be! Cubano Bop! The program is a tribute to the legacy of Cuban percussionist Chano Pozo and American music icon Dizzy Gillespie, who changed the face of music history when their collaborations in the late 1940s ignited the Afro-Cuban jazz genre.
Feb. 13 — Nicola Benedetti and Alexei Grynyuk, 7:30 p.m., Ruby Diamond Concert Hall: $50, $35 or $25; $10 for students.Benedetti has proven to be one of Britain's most innovative and creative violinists, captivating audiences and critics alike. Her most recent album, "The Silver Violin," was the No. 1 classical album for 2012 in the U.K. and topped the U.S. Billboard classical charts.
Feb. 14 — Jonny Lang, 7:30 p.m., Ruby Diamond Concert Hall: $75, $60 or $45; $10 for students.At age 16, blues-rock guitarist Lang found incredible success with the album "Lie To Me." He then went on to earn world-class status through his recordings and collaborations, winning a Grammy award and performing with music giants that include Eric Clapton, B.B. King, Santana, Aerosmith and Cyndi Lauper.
Feb. 14-March 2 — "Monty Python's Spamalot," presented by FSU School Theatre, Richard G. Fallon Theatre: $20; $10 for students.This campy cult-classic musical comedy based on the renowned film "Monty Python and the Holy Grail" is a highly irreverent parody of the Arthurian Legend and Broadway itself. Tony nominee Malcolm Gets directs this rollicking production. Visitwww.sevendaysfestival.org/performances-eventsfor show times.
Feb. 14-March 30—"Making Now: Open for Exchange"and"Trevor Bell: Both Sides of the Atlantic;" Opening, 6-8 p.m., Feb. 14, FSU Museum of Fine Arts, free.

"Making Now: Open for Exchange":The tools used by these 21st century artists will likely involve digital wizardry and embrace global awareness and responsible ecology. Carolyn Henne, chair of the art department, is guest curator.
"Trevor Bell: Both Sides of the Atlantic":From the Space Coast of Florida to the rugged cliffs of southwestern England, Bell has been drawn to dynamic environments as inspiration for his vibrant sculptural canvasses. The FSU emeritus professor has been rediscovered by the British art world since returning to England in 1996, and last year London's Tate added several of his paintings to its permanent collection.
Feb. 15 — Saturday Matinee of the Arts, 10 a.m.-4 p.m., Tallahassee Museum, free:Saturday Matinee of the Arts presents a rich lineup of visual and performing arts and activities for children. The day's dance performances typically range from ballet to flamenco, while artists and artisans from fine painters and potters to jewelry makers display their work throughout the museum's grounds.
Feb. 15 — Geoffrey Gilmore: A Movie You Haven't Seen VII, 7:30 p.m., Ruby Diamond Concert Hall: $35; $10 for students.Gilmore, the chief creative officer at Tribeca Enterprises and former head of the Sundance Film Festival, sees more movies than just about anyone in the country. What's this year's movie? We won't know until the lights go down. But if Gilmore's picking it, and his past Seven Days presentations are any indication, it will be smart, provocative, heartfelt and brilliant.
Feb. 16 — New York Voices, 4 p.m., Opperman Music Hall: $40; $10 for students. The FSU Vocal Jazz Ensemble will perform with the Grammy Award- winning vocal group. Known for its close-knit voicing, inspired arrangements and unparalleled vocal blend, the group has refined their musical story to high art.
Feb. 16 — Lewis Black: The Rant is Due, 7:30 p.m., Ruby Diamond Concert Hall: SOLD OUT.One of today's most prolific performers, Black executes a brilliant trifecta as a stand-up comedian, actor and author. He has won two Grammy awards for Best Comedy Album and is well-known on television for his recurrent segment on Comedy Central's "The Daily Show." He also has had acting roles in movies and has written three best-selling books.
Feb. 18 — Matt Bondurant and Jane Springer, 7:30 p.m., FSU Alumni Center Ballroom: $35; $10 for students.Bondurant and Springer are both FSU creative writing alumni. Bondurant's 2008 novel "The Wettest County in the World" was a New York Times Editor's Pick and was made into the feature film "Lawless," starring Shia LaBeouf. His newest novel is "The Night Swimmer." Spring is the author of two collections of poetry, and she has received many honors including a National Endowment for the Arts Fellowship.
March 4 — Nneena Freelon and Earl Klugh, 7:30 p.m., Opperman Music Hall: SOLD OUT.Six-time Grammy-nominated vocalist Freelon and Grammy Award-winning guitarist Klugh come together for a night of outstanding music. Freelon is a skillful interpreter of even the most familiar tunes, and Klugh is a true statesman of contemporary jazz in a recording career spanning more than three decades.
April 22 — Becca Stevens Band, 7:30 p.m. The Carriage House at the Goodwood Museum and Gardens: $35; $25 for Seven Days members.Stevens is a critically acclaimed singer, composer and guitarist whose music draws upon elements of pop, jazz and folk without limiting itself to the rules of any particular genre.
April 28 — Chanticleer: An Orchestra of Voices, 7:30 p.m., Ruby Diamond Concert Hall: $50, $35 or $25; $10 for students.Called the world's reigning male chorus by The New Yorker and named "Ensemble of the Year" by Musical America, the multi-Grammy Award-winning ensemble Chanticleer celebrates its 36th anniversary. The ensemble has commissioned more than 70 composers who have written more than 90 pieces premiered by the group.
Mural Project — ongoing throughout festival; location to be determined; participation is free.Now in its fourth year, in collaboration with the city of Tallahassee and Florida State's Department of Art Education, Seven Days of Opening Nights will sponsor a celebratory piece of art created by the community, for the community, during the course of the festival.
Visit https://openingnights.fsu.edu/ for more information.