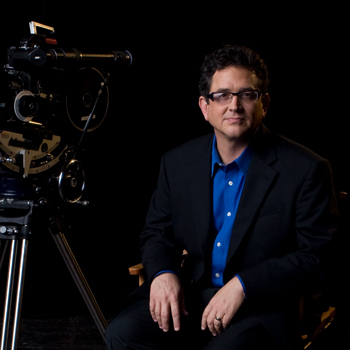 With a total haul of four trophies, recent graduates of Florida State University College of Motion Picture Arts topped all other film schools in the nation at the 32nd Annual College Television Awards, held recently in Hollywood.
The gala event was black tie, with a number of film and television luminaries presenting awards, including actors Terrence Howard, Jane Lynch, Elijah Wood and Geena Davis.
"I'm absolutely ecstatic," said Dean Frank Patterson. "This is an overwhelming recognition of our graduate students by the Academy."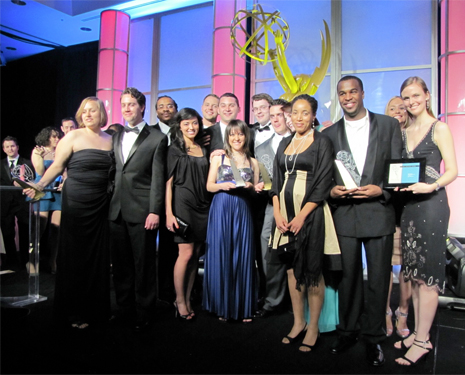 Each year, the Academy of Television Arts & Sciences Foundation searches the nation for the best film, video and digital works by college students. The College Television Awards is a national competition, providing broad industry recognition for outstanding films and videos produced by students.
Hundreds of students from throughout the United States enter the competition. Whether from small community colleges or large universities, students are afforded the opportunity to showcase their talent and bring their vision to the small screen.
Honored at a gala event and festival in Los Angeles each spring, winners are also mentored by television industry professionals, and receive cash prizes and product grants.
The FSU graduates, all of whom received their Master of Fine Arts degrees in 2010, won awards in the following categories at this year's College Television Awards:
Music and the Bricker Humanitarian Award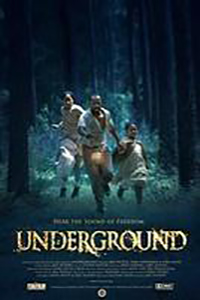 "Underground," a slave story told through song, follows Bali, who runs away with his young daughter when he learns their master intends to sell her. It received the Bricker Humanitarian Award, given to the short film that best represents a humanitarian concern. Producer Allison Leger and Director, co-writer and composer Akil DuPont were also recognized for Best Use of Music.
In addition to its two College Television Awards, "Underground" has won Best Student Short at the Tallahassee Film Festival, Best Short Film at the San Diego Black Film Festival, Best Short Film at the Texas Black Film Festival, 1st Place in the College Competition at the Palm Beach International Film Festival Student Showcase of Films, and 1st Place Short Narrative in the International Collegiate Film Competition at the Fort Lauderdale International Film Festival. It also was named a "Best of Brouhaha" earlier this month at the 2011 Florida Film Festival.
The following crew members were in attendance at the gala:
Allison Leger, producer (The Fulbright Scholar flew in from Hong Kong, where she is in the midst of a year of study.)
Akil DuPont, director, co-writer and composer
Stephen Griffin, editor
Praheme, cinematographer
Ariya Watty, co-writer (along with DuPont)
Outstanding Children's Program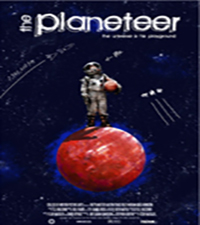 "The Planeteer" tells the story of 11-year-old Bradley Maguire, whose solar system model may be the key to unraveling the mystery of what happened to the crew of a Mars-bound spaceship that has lost contact with NASA.
The following cast and crew members were in attendance at the gala:
Jaye Sarah Davidson and Stephen Griffin, producers
Clay Hassler, director and co-writer
Beth Napoli, cinematographer
Christopher Holcomb, editor
David Spence, co-writer (along with Hassler)
Austin Trace, lead actor
Comedy (second place)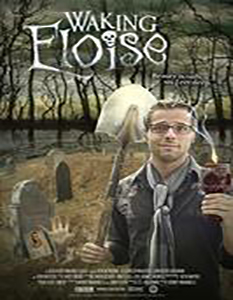 "Waking Eloise" is a comedy about a hopeless romantic who enlists the help of a voodoo priest to raise his girlfriend from the dead, only to find that their love has decayed.
In addition to the College Television Award, it was just announced that "Waking Eloise" will be one of only five American student short films, and one of only 15 American shorts total, to screen at the American Pavilion Emerging Filmmaker Showcase at the Cannes Film Festival in May. The director and possibly the producer, lead actor and cinematographer will attend.
The following cast and crew members were in attendance at the gala:
Christopher Holcomb, producer
Bobby Marinelli, director
Kate Emery, editor
Beth Napoli, cinematographer
Ben Hethcoat, lead actor
"I'm also excited to see such a diverse and rich group of films earn this kind of recognition," Patterson said. "It's a testament to our faculty's continued focus on originality and fresh storytelling."
Also attending the April 9 gala from Florida State was Valerie Scoon, a College of Motion Picture Arts faculty member who worked on all three films in the production process, and Brenda Mills, the college's director of industry relations and publicity.
For another major recent announcement from the College of Motion Picture arts, visit www.film.fsu.edu/digital.