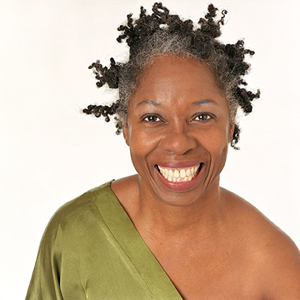 Florida State University Artist-in-Residence Jawole Willa Jo Zollar — acclaimed choreographer and the founding and artistic director of New York dance company Urban Bush Women — has been named Florida State's 2011-2012 Robert O. Lawton Distinguished Professor. It is the highest honor bestowed by the FSU faculty on one of its own.
"Jawole Willa Jo Zollar is a force of nature who truly unleashes the power of dance to change lives, from her astonishing work since 1984 with contemporary dance company Urban Bush Women to her pioneering and inspiring work with students, artists, and communities around the world," said FSU College of Visual Arts, Theatre and Dance Dean Sally McRorie. "Her celebrated work is a rich stew that reflects the artistic and historical diversity of human culture.
"She is a national treasure," McRorie said. "We are very lucky to have this exceptional artist, educator and humanitarian as our colleague, friend, devoted teacher and mentor."
The esteem with which colleagues and students regard Zollar has been reflected in her recognition as a 2009-2010 Guggenheim Fellow. She also is the recipient of, among numerous honors, a 2008 United States Artists Wynn Fellowship; a 2006 and 1992 New York Dance and Performance Award, better known as a "BESSIE" — the dance world's Tony; the 2006 Joyce Award; the 2005 Master of African American Choreography Award from the Kennedy Center; FSU's 1999 Dr. Martin Luther King, Jr. Distinguished Service Award; the 1997 FSU Alumna of the Year Award (Zollar received her Master of Fine Arts degree in dance from FSU in 1979); and the 1994 Capezio Award.
Zollar and her Urban Bush Women were appointed as 2010 U.S. State Department cultural ambassadors to South America and, closer to home, Zollar has led community leadership institutes across the United States for many years.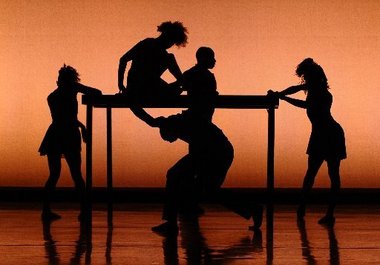 "It is most fitting," said McRorie, "that Professor Zollar now joins the stellar assembly of Lawton Distinguished Professors at Florida State University."
To be named a Lawton Distinguished Professor is "exhilarating," said Zollar, a Kansas City native for whom Tallahassee has been home for the past 14 years. "It's a humbling and deeply moving honor to be so recognized by one's esteemed peers."
In its 30-year history at Florida State the Robert O. Lawton Distinguished Professor award has gone to two dancers, including Zollar; the first was her graduate-school professor and mentor Nancy Smith Fichter, who retired from FSU in 1997. In fact, Zollar has had the distinction of serving as the Nancy Smith Fichter Professor in FSU's School of Dance since 1996.
Zollar's dance workshops for students at Florida State have emphasized the positive role played by arts and culture in the lives of socially and culturally marginalized individuals. Workshop participants are taught to assess the needs of the community for which they'll be performing and incorporate the local history and individual narratives into group performances and projects likely to be relevant and meaningful to targeted audiences.
"While maintaining one of the more renowned contemporary dance companies in our country, Urban Bush Women, she brings undivided and generous attention to the development of the young artists here at FSU," said Patty Phillips, FSU School of Dance professor and co-chairwoman, in her letter nominating Zollar for the Lawton award.
"Her traditional classes offer excellent training for the dancers, but more importantly, she is constantly challenging the dancers to evolve their own creative voices and to determine how they can best impact the field in their own individual ways," Phillips said. "She offers a clear window to the world that they will enter, and she often has extended her guidance and support beyond the confines of the university setting by involving students and alumnae through internships or as company members with Urban Bush Women."
For Zollar, the tradition of community engagement continues. This summer will be the second consecutive one that she takes the Urban Bush Women troupe to New Orleans with the goal of making a difference in that community and the lives of its citizens.
Late summer will find her back at Florida State University, which will formally introduce and honor her as its newest Robert O. Lawton Distinguished Professor during the Aug. 6 summer commencement ceremony.
Learn more about Zollar and the Urban Bush Women at www.urbanbushwomen.org. For additional information about the FSU School of Dance, visit the website at dance.fsu.edu.