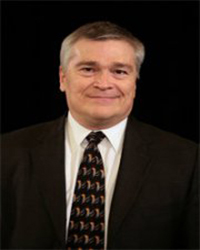 The 13th season of The Florida State University's annual festival of the fine and performing arts has been announced — and prepare to be dazzled.
Running from Feb. 11 to Feb. 21, Seven Days of Opening Nights will offer a unique combination of performances and exhibits ranging from beloved entertainer Bill Cosby to acclaimed singer-songwriter Randy Newman, and from tap-dancing virtuoso Savion Glover to celebrity chef and bestselling author Anthony Bourdain.
Even before the February festival begins, the Seven Days spirit starts to build with several major performances scheduled in venues around Tallahassee. On Oct. 2, blues legend B.B. King will give the first show in Florida State's newly renovated Ruby Diamond Auditorium. And on Feb. 3, classical pianist Simone Dinnerstein and singer-songwriter Tift Merritt will merge their contrasting musical styles in a concert at Tallahassee Community College.
Two final performances will also be offered after Seven Days' main run concludes. On March 14, The Acting Company — "the major touring classical theatre in the United States," in the words of The New York Times — will perform Shakespeare's "A Comedy of Errors," one of the Bard's earliest, most farcical works. And on April 10, hilarious essayist and monologist David Sedaris makes a Seven Days return engagement — his 2009 performance was an instant sell-out — when he visits Ruby Diamond Auditorium.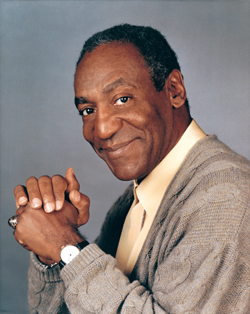 The annual festival spotlights The Florida State University's commitment to the arts — music, theater, dance, visual art, film and literature.
"There are very few universities in the country that stage an annual festival of this caliber, and the educational opportunities that many of these artists and performers provide for our students while they're here just make it that much more special," Florida State President Eric J. Barron said. "From B.B. King all the way through to David Sedaris, I'm personally looking forward to seeing some of the greatest artists of our time."
Education is integral to the festival, and the majority of the artists who perform at Seven Days of Opening Nights also spend time with Florida State students in master classes, giving invaluable insights into craft, process and art. Students and faculty are frequently invited to perform onstage with the artists as well.
"I think we hit a lot of bases this season," said Seven Days director Steve MacQueen. "The festival runs the gamut from longtime legends to up-and-coming stars, from the deeply serious to the deeply silly — some very familiar stuff and some brand-new things."
The full Seven Days of Opening Nights schedule is as follows:
Oct. 2 — B.B. King: The reigning King of the Blues brings his beloved guitar, Lucille, to Ruby Diamond Auditorium for the very first performance in that venue since it underwent a $35 million renovation.
Feb. 3 — Tift Merritt & Simone Dinnerstein: Roots rock meets classical piano as the two gifted artists present "Night," a fascinating meeting of musical worlds. It will take place at Tallahassee Community College's Turner Auditorium.
Feb. 11 — Jim Roche, "Retrospective": Roche, a multimedia artist and retired Florida State University art professor, gets the full retrospective treatment at the university's Museum of Fine Arts. On display will be maps, motorcycle drawings, representations of myths, conceptual works, photographs, abstracts and much more.
Feb. 11 — Mark Morris Dance Group: The acclaimed modern dance troupe, which travels with its own musical group, will give a performance that ranges in genres from baroque to contemporary by way of country swing. It's happening at Ruby Diamond Auditorium.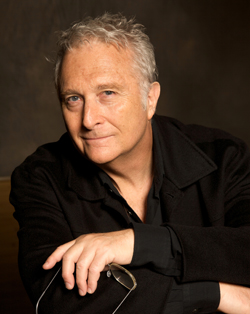 Feb. 12 — Randy Newman: One of the great American songwriters of the past 50 years, Newman's work has been interpreted by a who's who of singers, from Peggy Lee to Nina Simone, Joe Cocker and Barbra Streisand. He'll perform a set of his darkly satirical tunes at Ruby Diamond Auditorium.
Feb. 13 — Bill Cosby: Over the course of nearly five decades, Cosby has earned a spot as one of the world's best-loved entertainers. In a show at Ruby Diamond Auditorium, he'll use his influential stand-up act as a way to communicate directly with his audience, impart his philosophy and share a few laughs.
Feb. 13-14 — Gabriela Montero: One of the brightest stars in classical music, the Venezuelan pianist will split her programs between Latin compositions and her own improvisations. She'll perform at Pebble Hill Plantation on Feb. 13, then at TCC's Turner Auditorium the next evening.
Feb. 15 — PRISM: The gloriously noisy celebration of all things "band" and all things Florida State returns to Seven Days of Opening Nights with a concert at Ruby Diamond Auditorium.
Feb. 16 — Anthony Bourdain: You've probably seen his continent-hopping culinary series "Anthony Bourdain: No Reservations." The celebrity chef, bestselling author and world traveler will speak on a variety of colorful topics at Ruby Diamond Auditorium (and also visit with creative-writing and hospitality students during his visit to campus).
Feb. 17 — Luciana Souza: The Brazilian singer, composer and Grammy winner is one of today's greatest singers. Hailing from São Paulo, Souza's Brazilian roots are instantly evident, but so is her absolute mastery of jazz, world music, classical and pop. At Seven Days, Souza will be joined by the equally astonishing Brazilian guitarist Romero Lubambo. They'll perform together at TCC's Turner Auditorium.
Feb. 18 — Kronos Quartet & Wu Man: The artists will collaborate on "A Chinese Home," a major work co-commissioned by Seven Days of Opening Nights. This highly theatrical performance piece tracks the 20th century in China through music as well as film: "A Chinese Home" has a feature-length film accompaniment by award-winning director Cheng Shi-Zheng. Add costume changes, props, lighting cues, and hundreds of marching metallic toys, and it will be like nothing Tallahassee has seen before. It's all happening at Ruby Diamond Auditorium.
Feb. 18, Feb. 20 — "Silents! New Scores for Old Films, Performed Live": Three students in the composition program of Florida State's College of Music were commissioned to write new scores for a trio of silent shorts from the early days of film. The results — about an hour's worth of silent-film fun — will be presented and performed live on two nights at FSU's Student Life Cinema.
Feb. 19 — Saturday Matinee of the Arts: The Tallahassee Museum opens its doors free of charge to celebrate the region's love of performing arts and visual arts, from folk dancing, drum lines and fiddle-playing to glassblowing, oil painting and fancy needlework. This year's lineup will include the Chinese Association of Tallahassee's dancing dragons and tigers, as well as thrilling African drum performances.
Feb. 19 — Geoffrey Gilmore and a Movie We Haven't Seen: For the fourth consecutive year, Gilmore, chief creative officer of Tribeca Enterprises and previous director of the Sundance Film Festival, will pluck a favorite movie from the festival circuit and bring it to Seven Days long before the general public gets its chance. It will be screened at FSU's Student Life Cinema.
Feb. 19 — Ira Glass: The host and producer of the public radio program "This American Life" has won the highest honors for broadcasting and journalistic excellence. He'll share stories from his program during a special evening at Ruby Diamond Auditorium.
Feb. 20 — FSU Symphony Orchestra & Jazz Band: For the first time ever, the FSU Symphony Orchestra and FSU Jazz Program join forces for an evening of top-flight jazz and classical music, capped by an orchestral/jazz re-envisioning of Gershwin's immortal "Rhapsody in Blue" with soloist Marcus Roberts. It's at Ruby Diamond Auditorium.
Feb. 21 — Savion Glover: The undisputed king of modern tap dancing, Glover will come to Florida A&M University's Lee Hall to perform his latest production, "SoLo iN TiME," in which he explores tap and its connection to flamenco, with a live flamenco band and flamenco dancers.
March 14 — The Acting Company: The renowned acting troupe promotes theater and literacy by bringing a touring repertory of classical productions, talented young actors and teaching artists into communities across America. For Seven Days, they'll perform Shakespeare's "A Comedy of Errors" at Ruby Diamond Auditorium (and also give a master class with FSU theater students).
April 10 — David Sedaris: With sardonic wit and incisive social critiques, Sedaris has become one of America's pre-eminent humor writers. The great skill with which he slices through cultural euphemisms and political correctness proves that Sedaris is a master of satire and one of the most observant writers addressing the human condition today. He'll read from some of his works during an evening at Ruby Diamond Auditorium.
Ticket sales for Seven Days members begin Sept. 14 and run through Oct. 4. (See https://openingnights.fsu.edu/ for details.) Tickets for the general public go on sale Oct. 5.
For more information, visit https://openingnights.fsu.edu/ or call (850) 644-7670.