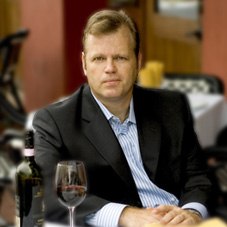 FSU Creative Writing Professor Mark Winegardner is drawing top reviews for "The Godfather's Revenge," his second sequel to Mario Puzo's "The Godfather" novels.
The highly anticipated "The Godfather's Revenge" hit shelves November 7. His earlier saga, "The Godfather Returns," became an instant best-seller after its release in fall 2004.
"Winegardner got the "Godfather" assignment in February 2003. After soliciting book proposals from numerous well-known writers around the nation, Random House announced live on NBC's "The Today Show" that it had selected Winegardner to write the sequel to Puzo's novel," said the Tallahassee Democrat's Mark Hinson. "Winegardner's contributions fill in the missing years during the '60s and '70s between the end of the films "The Godfather, Part II" (1974) and "The Godfather, Part III" (1990)."
Winegardner is also the author of a number of other critically acclaimed books, "Crooked River Burning" and "Veracruz Blues."
His books have been chosen as among the best of the year by The New York Times Book Review, the New York Public Library, The American Library Association, USA Today, The (Cleveland) Plain Dealer, The Los Angeles Times and The Chicago Sun-Times, and his work has appeared in such magazines as Doubletake, GQ, Men's Journal, The New York Times Magazine, Playboy, Ploughshares, Story Quarterly, and TriQuarterly. In 2002, he was named the Janet Burroway Professor of English.
For more information about Winegardner and "The Godfather's Revenge," visit www.markwinegardner.com