This message to all students, faculty and staff has been approved by Dennis Bailey, Senior Associate Vice President of Facilities.
The City of Tallahassee is continuing work to improve stormwater management on the south side of FSU's main campus. The City of Tallahassee will be closing a key road segment for an extended period of time.
Please be aware of the following City of Tallahassee road closure:
Pensacola Street between Woodward and Lorene Closed Tuesday, May 26th – Tuesday, June 16th
Jefferson Street will be reopened Monday, May 25th.
Gray Street (north of the Sweet Shop) into and out of campus will be open.
Lorene will be open to local traffic only.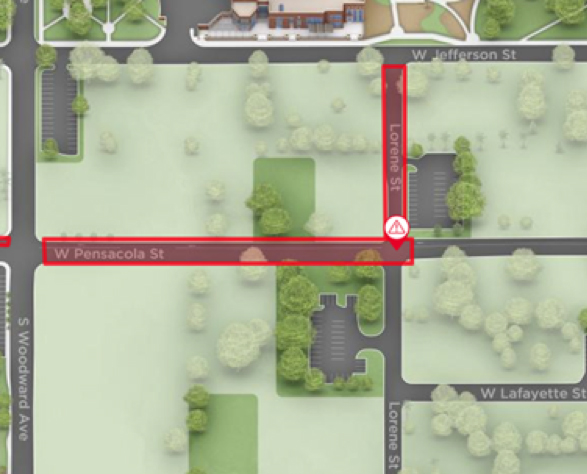 **THE POSTED DATES ARE SUBJECT TO CHANGE**
This work is necessary to alleviate area flooding not only for FSU but also for the surrounding community. This project will have a major impact on traffic on the south side of campus. Although the City of Tallahassee will provide detour signage, it is advised that the FSU community plans accordingly when traveling in this area.
Thank you for your understanding during this period.  If you have any questions or concerns please e-mail Justin Shafer (jshafer@fsu.edu) so inquiries can be routed to the appropriate area.
For more information about these road closures please go to www.facilities.fsu.edu/roadclosure. This resource will be updated if the City's project schedule changes.