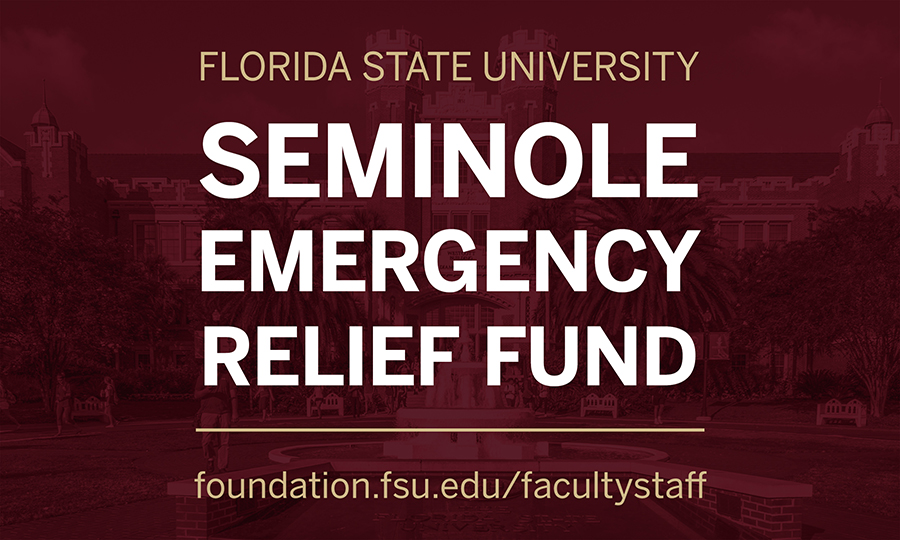 This message to all faculty and staff has been approved by Dr. Tom Jennings, VP for University Advancement and President of the FSU Foundation.
The Seminole Emergency Relief Fund was created to quickly address a variety of our colleagues' needs—such as food insecurity, medical costs and living expenses—in times of crisis.
While emergencies cannot be predicted, we know that we can always rely on our FSU family when they do arise. Florida State University is raising emergency funds to assist our faculty and staff during these times, and we would appreciate it if you would consider supporting this effort.
To give, or to learn more about this resource, visit foundation.fsu.edu/facultystaff