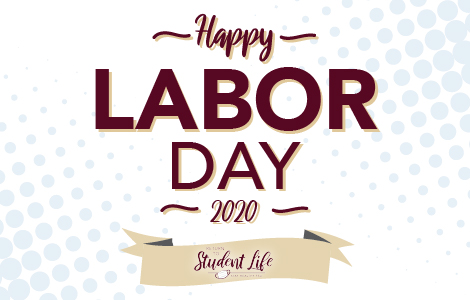 This message to all students has been approved by Dr. Amy Hecht, Vice President for the Division of Student Affairs.
Dear Students,
We know that we are in some unprecedented times and therefore working through a number of challenges right now. Like you, we have been watching and observing all of the activity going on around the country and even right here in our own Tallahassee community. As we prepare to head into a long weekend, your health and safety are on our mind and we wanted to reach out with a few reminders:
If you plan to gather this weekend with friends, please remember to do your best to socially distance, wear your face coverings, and limit the number of people you are gathering with. You can find details here: Events and Gatherings Guidelines
If you have reason to believe you have been exposed to someone positive for COVID, please heed the CDC guidance and quarantine in your current residence and do not put your friends and family at risk. There is great guidance and resources available at https://stayhealthy.fsu.edu
If you plan to exercise your right to demonstrate and assemble peacefully, please be safe, wear face coverings, socially distance, and avoid blocking roads without communicating to the appropriate authorities for assistance to avoid any confusion regarding whether a street is open or not.
Know your rights! As we continue to see increased demonstrations in Tallahassee and beyond, we certainly want you to exercise all of the rights afforded to you to do so, but please educate yourself on those rights in advance.
Use the buddy system and look out for one another. If you plan to hang out, demonstrate, or just have a little fun, we encourage you to always make sure someone knows where you are or will be and even better…take a buddy with you.
Be kind to yourself. Make time this long weekend whether you are out and about or quarantining to do something for yourself, unplug from the 24-hour news cycle, and focus on your wellness.
We care about your health and safety and we want you to have a great long weekend!
Be well!