This message to all faculty, deans, directors, and department heads has been approved by Dr. Sally McRorie, Provost and Executive Vice President for Academic Affairs.
This summer, as we're all preparing for possible remote teaching in the fall, CAT is offering the following fully online faculty reading groups. Each group will meet once a week for three weeks on Zoom to discuss the books in sections. Each book is available as a free e-book through FSU's library, so even if you can't make it to the discussion sessions, you can read as your schedule allows. We hope you can join us!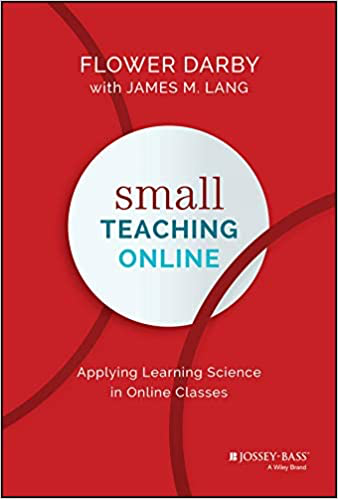 Small Teaching Online: Applying Learning Science in Online Classes
Fridays, 6/5, 6/12, and 6/19 from 1-3 p.m.
How do I make my online class interesting and interactive? How do I motivate students to keep up with the course, to engage intellectually, and to learn deeply while working remotely? In this update to James Lang's popular book, Flower Darby applies Lang's concept of "small teaching" to the online classroom. Faculty from across disciplines and FSU campuses are invited to join this reading and working group, in which we will explore the science of learning and discuss small but strategic changes we can make that will have a powerful influence on our students' learning.
Minds Online: Teaching Effectively with Technology
Wednesdays, 7/1, 7/8, and 7/15 from 2-4 p.m.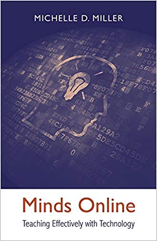 Michelle Miller's Minds Online explores how humans learn best (and where they struggle) in online environments. Rather than a list of technology tools, the book offers guidance for designing effective learning experiences, suited to the ways in which the human brain assimilates new information. Drawing on the latest findings from neuroscience and cognitive psychology, Miller explores how attention, memory, and higher-order processes such as critical thinking and analytical reasoning can be enhanced through technology-aided approaches. Participants will develop plans for learning-centered fall courses that take advantage of learners' existing knowledge, help students develop their thinking in productive ways, and motivate students to do their best work.
Please register here. We look forward to working with you.