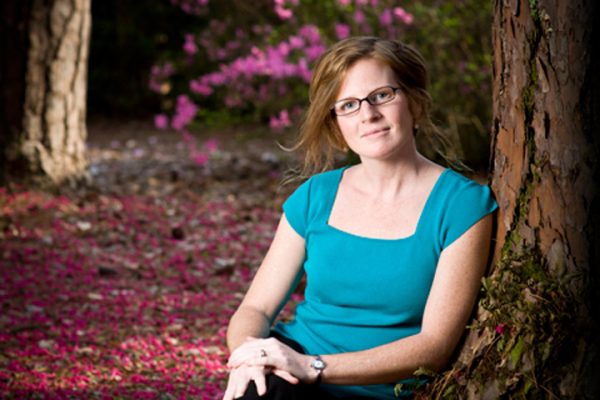 "All of these experiences have really shown me the importance of listening to and caring about people, especially people in crisis."
Stephanie Kennedy's journey toward becoming a social worker began when she took a course on homelessness in America in the spring of 2007.
"Professor Wendy Crook was electric," said Kennedy, now a doctoral student and Legacy Fellow in Florida State University's College of Social Work. "She made tremendous social problems like homelessness seem like challenges that could be alleviated with the love and elbow grease of caring, thoughtful people."
Crook's passion influenced Kennedy to begin volunteering later that year at The Shelter, a Tallahassee organization that serves people who are homeless. Sadly, Crook died in 2007, but her enthusiasm for the plight of people in crisis lives on in Kennedy.
"I met a lot of people at The Shelter over the next few years, from small children to grandparents, and from all walks of life — some healthy, some ill," Kennedy said. "One woman in particular, a single mom with two boys who was slowly completing a nursing degree at Tallahassee Community College, inspired me to start a book-stipend scholarship for students experiencing homelessness."
Kennedy learned that any Floridian experiencing homelessness has access to free tuition at state community colleges.
"It's the other costs associated with college, particularly books, that present a real hardship," Kennedy said.
Working with the Tallahassee Community College Foundation, Kennedy was able to establish the Virginia Cameron Book Stipend Scholarship, named for her grandmother — who was known for donating more than 2,000 hours of volunteer service annually to her local hospital.
As a social-work master's student, Kennedy continued volunteering at The Shelter and also interned as a student-advocate through the university's Victim Advocate Program and as a social worker at Tallahassee Memorial Healthcare's Behavioral Health Center.
"All of these experiences have really shown me the importance of listening to and caring about people, especially people in crisis," Kennedy said. "Crisis work, to me, is about giving people the space to experience their emotions without judgment, helping them to identify what they need to do to move forward, and helping them make a plan to get where they want to go."
Kennedy also completed a master's thesis, "From Sin to Synapse: The Development and Evolution of Professional Helping," under the direction of College of Social Work Professor Tomi Gomory. The paper explores the largely absent origin of the 19th-century "friendly visitor," widely acknowledged as the precursor to the modern social caseworker.
"Besides having a powerful intellect, Stephanie brings a highly critical sensibility to her work," Gomory said. "That, perhaps, is the greatest quality in a deep thinker. Knowing how to eliminate the trivial, the conventional, the currently popular fads in academia and science from the important, rigorous and well-tested. This requires an uncompromising attitude not to take anything on authority but to question everything regardless of where such a process may lead. This she has in abundance."
Today, Kennedy's doctoral research focuses on homelessness, victimization and mental health. She is currently serving as the research assistant to College of Social Work Professor Stephen Tripodi.
"Stephanie has the rare combination of supreme intellect, unusually strong work ethic, and passion for not only her research projects but also for the women who will benefit," Tripodi said. "Stephanie has conceptualized several innovative projects on victimization and psychoses for women prisoners stemming from my research project on victimization and recidivism for women prisoners. I am honored that Stephanie chooses to work with me. She makes my job more manageable, her passion is contagious, and most important of all, she is a wonderful person and a true social worker at heart."
Despite the demands of her coursework and research, Kennedy is serving as vice president of Graduate Assistants United, the graduate student branch of United Faculty of Florida.
"We are working to secure 100 percent health insurance reimbursement and 100 percent tuition and fees payment for all eligible graduate assistants at Florida State," Kennedy said.
After she earns her doctorate, Kennedy hopes to put her education to good use, blending research and teaching with clinical practice and social advocacy.
"I want to share the enthusiasm I received from Dr. Crook with a new generation of undergraduates and my professional colleagues," she said.
---
Produced by the offices of Information Technology Services, the Provost, Student Affairs, Undergraduate Studies and University Communications.