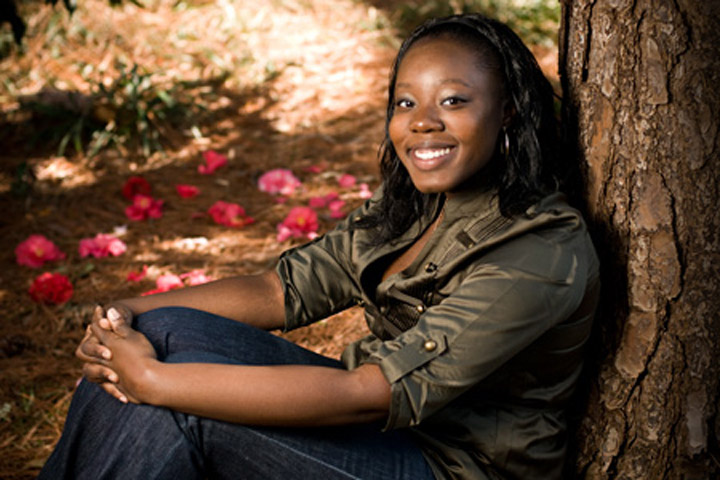 "All of my experiences through Florida State on campus and abroad have helped me to focus more and, interestingly, make the most out of my studies."
Sandy Noel is a prime example of how far the opportunities available to Florida State University students can take an individual — even around the world.
Noel, the daughter of Haitian immigrants, is the first person in her family to attend college. During her years at Florida State, she has treated her education as seriously as having a full-time job, and she has taken classes based on her own interests and passions.
"In international affairs, there really isn't a traditional map to follow," said Noel of her path through the broad-based major.
In addition to her international affairs coursework, Noel is working to earn the university's Global Pathways Certificate, a program that helps students learn the most they can about other cultures on campus, in the Tallahassee community or by studying or serving abroad.
As a sophomore, Noel participated in the Semester at Sea Program, a shipboard study-abroad program offered by the University of Virginia. During the spring of 2010, her ship sailed around the world, with stops in Japan, China, Vietnam, India, Mauritius, South Africa, Ghana and Brazil.
"That semester, I participated in several service projects, such as helping to build a women's center in India and helping to build homes for destitute families in Ghana," Noel said. "Seeing so much extreme poverty around the world motivated me to do more after I returned to Florida State."
Once back on campus, Noel found volunteer opportunities with the FSU Center for Leadership and Civic Education as a community ambassador working for ECHO (Emergency Care Help Organization) in Tallahassee.
"As a community ambassador, I assisted in the recruiting, training and organization of FSU student volunteers, and I planned and executed fundraisers and food drives," she said. "These things allowed me to get a better understanding about how I can serve those in need, and how I can encourage others to serve."
During the summer of 2011, Noel interned at the Peace Corps headquarters in Washington, D.C.
"That experience was amazing," she said. "I can see myself joining the Peace Corps someday through its Master's International program."
In recognition of her leadership through service to others, Noel received one of six Florida State University Profiles of Service Awards for 2011. The distinction, sponsored by the FSU Division of Student Affairs and the Center for Leadership and Civic Education, is given to students who demonstrate an exemplary commitment to community service at local, national or international levels.
"Sandy has the incredible ability to bring diverse faculty, staff and students together to create programs, discover resources and develop community on our campus," said Laura Osteen, director of the Center for Leadership and Civic Education. "Her compassionate energy pulls you in, and her focused leadership engages you in community change."
After she graduates from Florida State, Noel plans on pursuing a Master of Public Administration degree. From there, she hopes to work for an organization that provides services and aid to people in developing countries.
"All of my experiences through Florida State on campus and abroad have helped me to focus more and, interestingly, make the most out of my studies," Noel said.
---
Produced by the offices of Information Technology Services, the Provost, Student Affairs, Undergraduate Studies and University Communications.