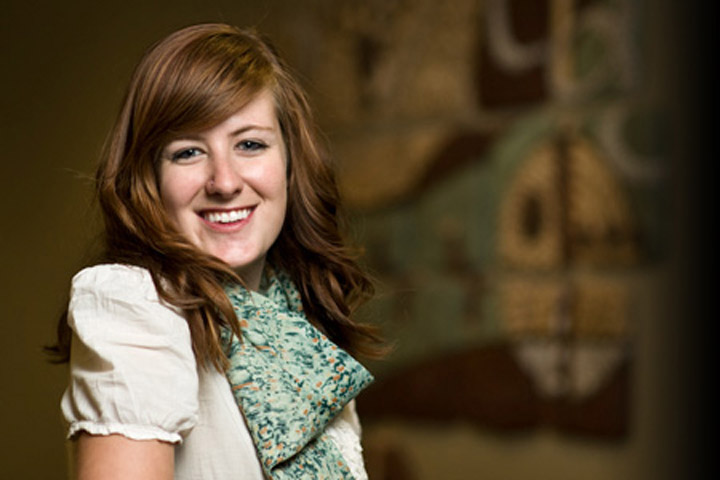 "I was thrilled to find so many enthusiastic students at Florida State who were passionate about these issues."
For Florida State University student Rachel Lubitz, her major in international affairs has become more than mere subject matter for the classroom. Lubitz, like many of her Florida State peers, has used the major as a jumping-off point to adopt some distant place and endeavor to change it for the better.
Lubitz first traveled to the African nation of Ghana during the summer of 2010 to teach English to pre-primary and primary schoolchildren in the city of Tamale.
"Not only did I fall in love with these students, but I was deeply impressed by their ability to pick up a language as difficult as English," Lubitz said. "I couldn't get enough of the beauty of the Ghanaian way of life."
It was during that trip, according to Lubitz, when she realized that she wanted to dedicate herself to international humanitarian service in Africa. However, as fulfilling as teaching English to Ghanaian schoolchildren was, Lubitz was troubled by the hardships that Ghanaian women face.
"The women there are expected to do chores, like fetching water, cooking and cleaning, and perform agricultural work and then take their produce into a marketplace to sell, and take care of the children and elders," Lubitz said. "No one seemed to give women praise or support."
Back at Florida State during the fall 2010 semester, Lubitz decided to do something to raise awareness of the plight of Ghanaian women. She founded Empowering Women Globally, a student organization focused on reducing poverty, ending violence and injustice toward women, giving women more opportunities in the education and economic sectors, and promoting international peace and prosperity through gender equality.
"I was thrilled to find so many enthusiastic students at Florida State who were passionate about these issues and had just been waiting for someone to give them an outlet to become involved," Lubitz said.
Aleksandra Nesic, an intercultural specialist for training and assessment with the FSU Center for Global Engagement, praised Lubitz for her passion and commitment to the education, development and empowerment of women and girls.
"Rachel is very thoughtful and culturally sensitive in her work, not only in Africa but also in her work at the Center for Global Engagement with our international students, where she serves as a peer mentor for Intercultural Programs," said Nesic, who is the faculty adviser to Empowering Women Globally. "Through her organization, Rachel has developed great leadership skills in educating our campus and spreading awareness about the issues that affect women and girls. I can see Rachel being at the forefront of international development and education one day."
During the summer of 2011, Lubitz made a second trip to Ghana with the assistance of an Atlantic Coast Conference Fellowship to assess the backgrounds of other college students who visit Ghana to teach English as a second language to schoolchildren and the effect that the college students have on local community members. She will present her findings at Florida State this October.
After she graduates, Lubitz hopes to either return to Ghana a third time to further study ways to empower women, or attend SIT Study Abroad, a Vermont school that specializes in international training.
---
Produced by the offices of Information Technology Services, the Provost, Student Affairs, Undergraduate Studies and University Communications.