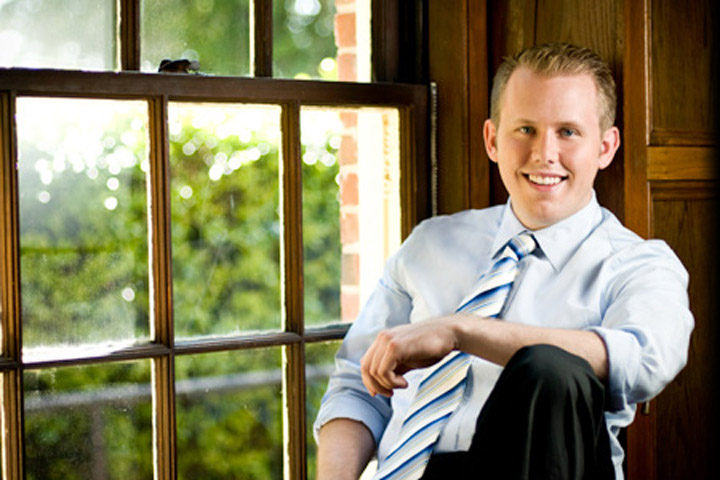 "I will be forever grateful to FSU for having helped me achieve my dreams, and I hope I will always remain humble."
Andrew Stephens isn't quite sure how he became a Francophile in the first place.
"I have always had a passion for languages and cultures of all sorts, but something about the French language and Francophone culture has always been especially beautiful to me," Andrew said.
Now, the recent summa cum laude graduate of Florida State University will have more opportunities to learn about the cultures that so completely fascinate him. Andrew is heading to graduate school at New York University to earn a joint Master of Arts degree in global journalism and French studies. He will receive a fully funded fellowship from NYU's Institute of French Studies and another from the Arthur L. Carter Journalism Institute. What's more, Andrew is already scheduled to spend the summer of 2012 at NYU's Paris academic center as part of the program.
"This is a phenomenal opportunity for me," said Andrew, who also has earned a position as a graduate assistant in an NYU residential college.
While at Florida State, Andrew focused his international affairs major in French, and learned about Francophone cultures in the Caribbean from Professor Martin Munro of the Department of Modern Languages and Linguistics.
"It was a pleasure to teach Andrew," Munro said. "He is an exceptionally talented young man who excelled in every class he took with me. As a teacher, it is most satisfying to see students really push themselves and strive for excellence. He has a great future ahead of him."
Andrew concentrated an equal amount of time to his psychology studies, completing a Directed Individual Study with Professor Joyce Carbonell and volunteering as a crisis counselor for 2-1-1 Big Bend, a local crisis hotline.
"My experiences in psychology and counseling taught me how to relate to people on a fundamental, human level," Andrew said. "This is critical in any field, but especially in journalism and diplomacy."
In addition to being recognized on the FSU President's List for six semesters and serving as vice president of Phi Mu Alpha music fraternity, Andrew found time to expand his international experiences without leaving campus by earning a Global Pathways Certificate and a certificate in teaching English as a foreign language from the FSU Center for Intensive English Studies. He also served as a radio news anchor at WVFS, the university's student-run radio station.
Just before he graduated, Andrew learned that he was one of 40 finalists out of more than 400 national applicants for the 2011 Thomas R. Pickering Graduate Foreign Affairs Fellowship. It is awarded to individuals seeking to enter the U.S. Department of State's Foreign Service. Though he did not receive the fellowship, he was chosen as an alternate. Andrew remains determined to use his degrees from Florida State and NYU to become a public diplomacy officer with the Foreign Service.
"The FSU Office of National Fellowships was instrumental in assisting me to apply for the Pickering Fellowship and numerous other awards," Andrew said. "The application processes alone were tremendously rewarding in that they showed me that I was much more capable than I thought I was."
Andrew was successful in winning an English Teaching Assistantship with the French government for 2011-2012. He declined the position to accept the fellowship at NYU.
Now, the Big Apple and Paris await Andrew's arrival.
"I consider myself a lifelong learner with an insatiable curiosity about the world around me," he said. "I will be forever grateful to FSU for having helped me achieve my dreams, and I hope I will always remain humble."
---
Produced by the offices of Information Technology Services, the Provost, Student Affairs, Undergraduate Studies and University Communications.