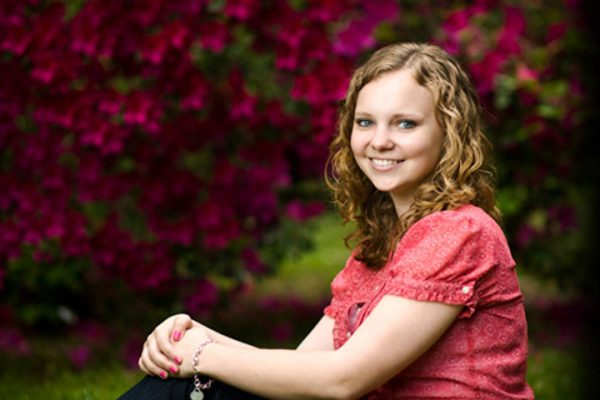 "Service has been a big aspect of my life for a number of years now."
The writer Henry Brooks Adams once said, "A teacher affects eternity; he can never tell, where his influence stops." In the course of her time at FSU, marketing major Kelsey Reddick has come to realize the accuracy of that little pearl of wisdom.
Kelsey has particular praise for the positive influence marketing department chairman Michael Hartline has had on her academic career — and is certain to have during her time beyond FSU.
"Dr. Hartline," says Kelsey, "is someone who I feel sincerely cares about my future."
Hartline, the Charles A. Bruning Professor of Business Administration, has taught at FSU since 2001 and been department chair since 2006.
Kelsey's admiration extends to each professor whose course she's taken in the College of Business, and she credits them with the enthusiasm she has developed for her field of study. That enthusiasm is evident in Kelsey making the dean's list or president's list for several semesters.
Outside the classroom, Kelsey is president of the Alpha Phi Omega service fraternity, and has previously been honored by that organization with an "Outstanding Leadership" award.
"Service has been a big aspect of my life for a number of years now," says Kelsey, "and Alpha Phi Omega has helped me sustain that."
A Tampa native, Kelsey has also participated for four years now in the annual Relay for Life, and she co-authors a blog with her roommate called whattastyfood.com, which has been featured in The Tampa Tribune and other media.
Kelsey opted to pursue her studies through the combined BS/MS program and, now a master's student, plans to graduate next spring.
---
Produced by the offices of Information Technology Services, the Provost, Student Affairs, Undergraduate Studies and University Communications.