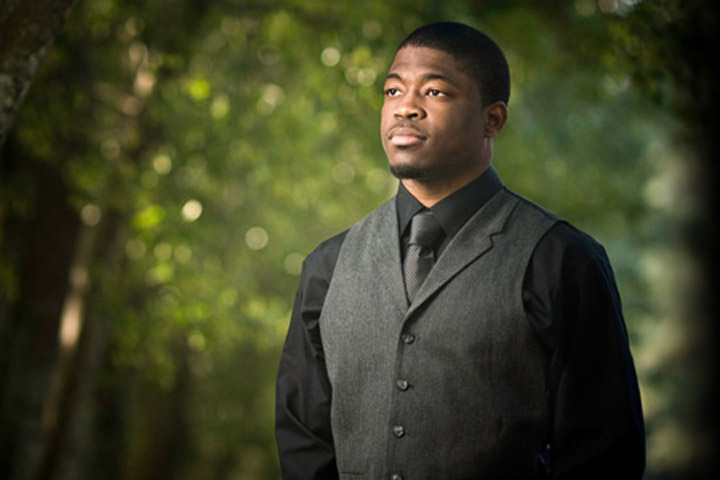 "Among the most valuable things I learned at FSU is the importance of giving back."
Students who are first in their family to attend college encounter the same challenges faced by other college-bound students, but often have to deal with added difficulties because of economic, cultural or educational circumstances.
Makandall Saint-Eloi was one such "first generation" college aspirant. And while FSU was "the school of my childhood dreams," he's not sure he could have succeeded here were it not for the Summer Bridge program.
Administered through the Center for Academic Retention & Enhancement (CARE), Summer Bridge is a high school-to-college transition program designed to ease the adjustment to college life and build a foundation for academic success during a seven-week residential program.
So began Makandall's time at FSU, and now, as he graduates with his bachelor's degree, the achievements he's realized have been nothing short of remarkable.
Through the College of Medicine's SStride program, which supports pre-college and college students interested in health or medical careers, Makandall mentored middle school students while also becoming a certified phlebotomist and EKG specialist. In addition, he was one of 10 students selected for a 10-week medical research internship at the University of Chicago.
Makandall also earned membership into several honor societies, including Golden Key, and availed himself of the Student Support Services grant program, which facilitates the transition from one level of higher education to the next.
Volunteer work included time at the local juvenile detention center, the Second Harvest Food Bank, and Upward Bound, as well as other causes.
"My involvement has not just given me a chance to help others," says Makandall. "It's also made me a better person, and a better leader. With the public speaking I've had to do, the presentations I've had to give — plus the leadership training I've gotten through the Center for Leadership and Civic Education and its director, Dr. Laura Osteen — all of it has contributed to my education here at Florida State."
"And one of the most valuable things I learned at FSU is the importance of giving back."
Makandall plans to keep giving back during his time in medical school, which he aspires to attend in the fall.
---
Produced by the offices of Information Technology Services, the Provost, Student Affairs, Undergraduate Studies and University Communications.