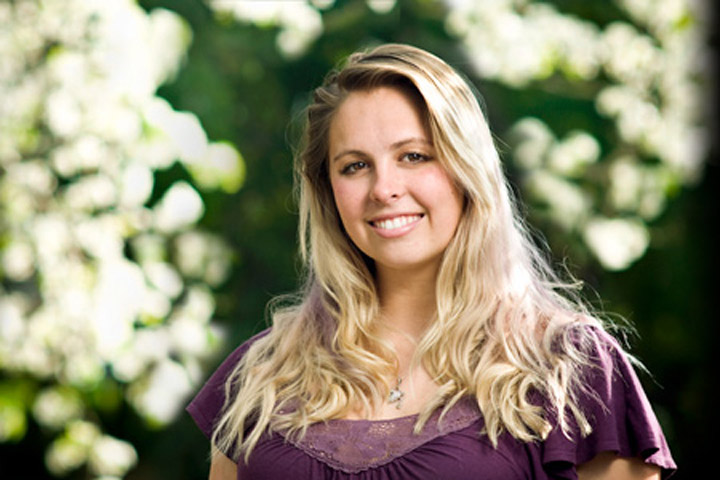 "I'm extremely proud Florida State University is my school."
Psychology major Allison Landgraf seems to be guided by the same philosophy that directed the social reformer John Dewey, who once said, "Education is not preparation for life; education is life itself."
Throughout her life, Allison has thrived on educational opportunities both in the classroom and beyond. The diligence and focus she's brought to her studies have led her to be inducted into several academic honor societies, including Phi Beta Kappa, Golden Key and the National Society of Collegiate Scholars.
Allison's psychology coursework also included eight weeks of practical study at the Florida State Hospital in Chattahoochee, "where I was privileged to have learned from residents with severe psychological disorders like schizophrenia, bipolar disorder and personality disorders."
Learning opportunities have also been realized through Allison's volunteer work with Best Buddies, an organization that pairs college students with individuals with intellectual disabilities.
"On a personal level," said Allison, "some of the best times I've had at FSU have come from being a member of the Seminole Ladies Ultimate Team (club-league Frisbee) and the incredible Ultimate family here."
Allison plans to continue her psychology studies at the graduate level with intentions of earning a doctorate in clinical psychology.
Asked to summarize her time at FSU, Allison replied, "I'm extremely proud Florida State University is my school."
---
Produced by the offices of Information Technology Services, the Provost, Student Affairs, Undergraduate Studies and University Communications.