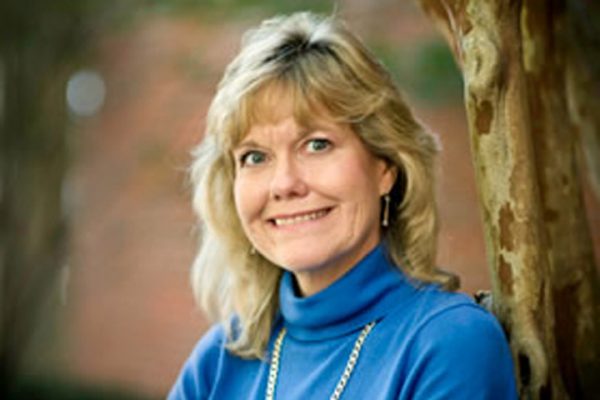 "I've enjoyed all the work I've done, but my two loves are neurology and public health preparedness."
Susan Retherford Bulecza worries about your safety. The job the Doctor of Nursing Practice candidate holds is preparedness director with the Florida Department of Health.
It is Susan's job to think about things she hopes won't happen and to help come up with plans to cope with them. She is particularly concerned about emergency preparations for people with special needs, and that is her focus in her doctoral studies.
"I help coordinate projects to enhance health and medical systems' ability to prepare for and respond to disasters," she said.
"I have response duties, too. … (In August) I was part of the State Emergency Response Team for the Deepwater Horizon Oil Spill." Earlier in the year she was involved in the medical evacuation of people injured in the Haiti earthquakes, a job that didn't require her to leave Florida.
There's no way around it; Susan has a big job. How can she possibly have time to work on this advanced degree, too?
"Well, sometimes I have to get creative with my time management," she laughed. "(But) the College of Nursing helps," she said.
"There are online classes and some 'hybrid' classes that have both online and in-class components." Classes meet every Thursday, she said. "The administration realizes that candidates have fulltime careers."
The truth is, Susan is used to the challenge of working fulltime while going to school. With both a bachelor's and master's degree from Florida State's College of Nursing, Susan has worked — and been a wife and mother— throughout her education.
As a clinical nurse specialist certified in public health, she earned her master's degree in 2001. Before joining the Bureau of Preparedness and Response , she worked for the Florida Department of Health in several positions, including the Bureau of STD Prevention and Control. For two years, beginning in 2004, Susan also had a part-time job at Thagard Student Health Center in the Urgent Care Clinic.
She also spent time working as the skills-lab coordinator at the College of Nursing. In addition to overseeing the lab, she restructured a graduate pathophysiology course, designed an on-line pathophysiology course and co-taught a graduate-level class.
"Only a select few individuals have consistently shown the drive and dedication Susan possesses," said Thomas Belcuore, a retired public-health colleague with more than 30 years of experience.
Susan's resume more than supports his point of view. Her wide and varied nursing and public-health experience includes the publication of many scholarly papers, contributions to textbooks and presentations at professional conferences across the county.
"Susan is a nationally recognized leader in public health, preparedness and vulnerable populations," said Professor Lisa Plowfield, dean of the College of Nursing.
Earlier in her career, Susan worked at Tallahassee Memorial Regional Medical Center in the Neurological Intensive Care Unit. "I've enjoyed all the work I've done, but my two loves are neurology and public health preparedness."
Susan hopes to incorporate her two professional passions in her doctoral project. "I'm interested in improving how we approach preparedness for vulnerable populations such as those with neurological disorders," she said. "Persons with cognitive disabilities are especially vulnerable during disasters, so it's important that we ensure our response system is prepared to meet their unique needs.
"How can we best take care of those people during a crisis?"
The people of Florida are fortunate to have Susan asking herself that question.
---
By Zilpha Underwood