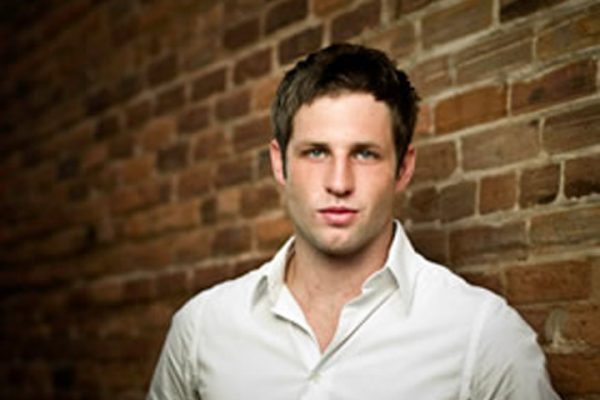 "I want to work alongside the future Googles and Facebooks, the companies that are changing the way we live. That is why I'm in computer and electrical engineering."
Florida State senior Mark Church was driven by entrepreneurial zeal to major in electrical and computer engineering. And that same zeal led him to create a start-up business — an automated DVD rental service — on the FSU campus.
With his passion for business you might wonder why he didn't major in it.
"My minor is in business. It seemed to me a better idea to get my degree in something connected with the kind of business I intend to have," he said. "I want to work alongside the future Googles and Facebooks, the companies that are changing the way we live. That is why I'm in computer and electrical engineering."
He has excelled in technology innovation — as a member of the FAMU/FSU College of Engineering team that designed an electric car for the International Formula Hybrid Competition and won in the Hybrid in Progress category — as well as business innovation.
In January, he and Ballard Taleck — one of his Phi Sigma Kappa brothers — started Campus DVD. "Our automated rental machine, which can hold up to 1,100 titles, is right in the center of campus in Oglesby Union," said Mark. "When students call customer service they expect to be talking to a call center, but it's just me rushing out of class to answer my cell phone."
"What better way to learn about business than running one?" Mark said as his phone rang. After making certain it wasn't a customer-service matter, he said, "You have to stay on top of a business. If a customer has a problem, they're unhappy and we may be losing money."
Mark and his partner plan to keep Campus DVD until they graduate and then sell it to another student interested in "real-world" business experience.
The practical experience that the DVD business has afforded Mark surely will prove a benefit to him in the future. So will the opportunities to demonstrate leadership and creativity that his involvement with the Collegiate Entrepreneurs Organization has provided.
Mark became active in CEO, which is sponsored by the Jim Moran Institute for Global Entrepreneurship in the College of Business, when he was a sophomore. "He joined in 2008 and was elected vice president of administration. It was apparent from the start that he was an enthusiastic leader," said Dr. Betty Presnell, the group's faculty advisor.
"He cultivated a strong leadership team and started the CEO chapter website. In his junior year Mark ran for president and won," said Dr. Presnell.
His goals as president were to increase membership and bring the Florida chapter to the national CEO conference for the first time. He achieved both — and more.
"I drafted the original rules for the Jim Moran Institute Challenge. It's a fund-raiser based on a venture-capital model," said Mark. "We gave teams $25 as seed money to start a business. The team that made the most profit won." The Challenge was so successful it has become an annual CEO event.
Through that and other means, CEO raised $3,000 and was able to send three members, including Mark, to Chicago for the 2009 national conference.
"It was awesome, an outstanding networking opportunity. … There were great speakers, but it was meeting and talking with actual entrepreneurs that was just incredible," he said.
And, as icing on the cake, Florida State's chapter of CEO won Best Chapter awards in two categories, something no other team did that year.
Mark's engineering chops got a workout when he was selected for the College of Engineering team designing an electric car for the International Formula Hybrid Competition.
"We had to build a car from scratch. … I mean we had to design and figure out how to make every part of a car. … I tell people 'We built that car on Google.'"
The competition included racing the cars at the NASCAR track in Loudon, N.H. "First the cars had to be inspected to make sure they were electrically and mechanically safe."
Mark will graduate in the spring, and although he has entertained thoughts of going into the Navy Nuclear Propulsion Officer Program or studying business law, he is itching to pursue his entrepreneurial dreams.
Business professor Dr. Randy Blass believes Mark has what it takes to make those dreams a reality.
"I have worked with countless students as they prepared for the challenges of life after graduation. Mark is among the most prepared I have encountered," said Dr. Blass. "He has made the most out of his time at Florida State, blending his education in engineering with his passion for business and his propensity for leadership.
"I look forward to seeing what he accomplishes."
---
By Zilpha Underwood