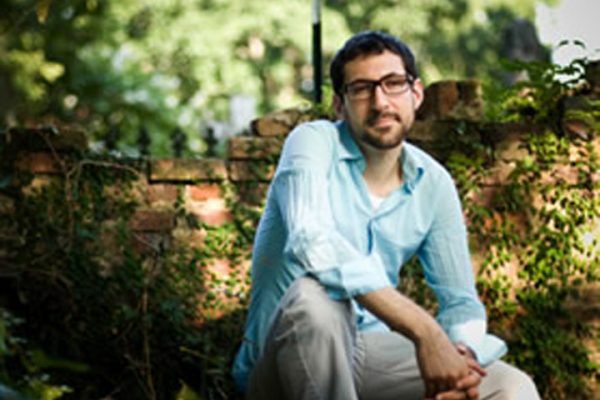 "The contrast between the economic and the humanistic view (of health care) is dramatic. … I understand both, but I'm more comfortable with the humanistic view."
Florida State senior Forat Lutfi is an exceptional young man. Certainly, he is academically gifted, but it's the breadth of this interests and the depth of his understanding that impresses those who know him. You could call him a Renaissance man.
"Forat is one those students whose curiosity, intelligence and desire to understand the world in all its complexity make teaching a pleasure," said chemistry professor Dr. Igor Alabugin, under whom he has done Directed Independent Study research.
Dr. Alabugin said Forat was in the top five percent of his organic chemistry class. "In fact, his total score was very close to perfect a 100 percent.
"One thing that sets him apart … is that he is really broad-minded and has many interests. One can discuss history, religion, sports, economics, politics and a host of other topics with him and learn something interesting every time."
An indication of Forat's many interests is his decision to major in applied economics and biochemistry, two apparently disparate subjects. "I have always been interested in economics and science," he said.
His attitude could be colored by his experiences gathering data for his Honors in the Major thesis in applied economics.
As a reaction to the heated health-care debate going on at the time, Forat chose to investigate health-care costs for his Honors in the Major thesis. He started working on "Price Discrimination in the American Healthcare System," in the fall of 2009.
"Just getting someone at a hospital to call me back was a nightmare," he said. "When I got a call returned, the people were either hostile or would tell me to call someone else — or both." Then there was the complexity of the way procedures are priced.
"It was interesting to look at health care from a strictly economic viewpoint. The contrast between the economic view and the humanistic view is dramatic. … I understand both, but I'm more comfortable with the humanistic view," Forat said.
He hopes the Directed Independent Study project in biochemistry he has proposed to Dr. Scott Stagg will go more smoothly.
Forat had read that a large number of Americans experience acid reflux because they eat a highly acidic diet. He wondered whether that was true, so, he went to Dr. Stagg with an idea for a study he wanted to perform.
"This was a new experience for me. Most undergraduates who want to do research in my lab don't know what they want to do. They are usually just interested in seeing what research is like," said Dr. Stagg. "What made Forat different is that he came up with his hypothesis on his own.
"He and a couple of his friends wanted to test the average salivary pH of Florida State students, and then test how pH would influence the activity of the salivary enzyme amylase," said Dr. Stagg.
"Doing tests on human subjects requires no small amount of paperwork and training. He had to write a proposal for the Institutional Review Board … and get special training on handling saliva. He had the patience and stamina to navigate the bureaucracy and will begin collecting students' saliva soon."
All these projects are enough to keep a student busy, but Forat's wide-range of interests motivate him to take on other challenges.
Since 2008, he has been a vigil and respite volunteer for Big Bend Hospice. Volunteers who do this work are called in when families need someone to sit with a terminal relative, or a person is dying alone because he has no family in the area.
"People don't want to die alone," said Forat. "Sometimes a person will be agitated even if he is sort of out of it. But once your presence is felt, they become more peaceful. … It's dramatic.
"Doing this has changed me, I think. It's made me more tolerant," he said.
Forat was twice a Student Government Association senator and also served on the Senate Student Affairs Committee. He was treasurer of the Muslim Student Association 2009-10.
He participated in the student-run World Affairs Program and — through that organization — the Model United Nations. He was named Florida State World Affairs Program Best New Delegate, 2008-'09, Outstanding Delegate at both the University of California-Berkeley Model United Nations conference in 2009 and the Five College Model United Nations. He helped Florida State's delegation achieve distinction at each of these events.
Forat took the Medical College Admission Test on Aug. 20 and hopes to begin med school after he graduates in the spring.
Calling his student "determined and resourceful," Dr. Stagg said, "I have no doubt Forat will make a fine doctor."
---
By Zilpha Underwood