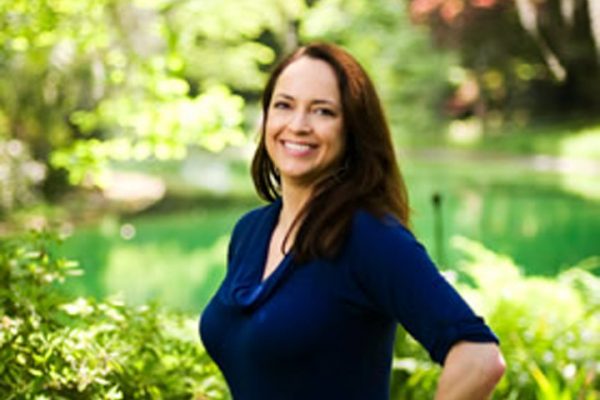 "The creative writing program is absolutely writing focused. I have found the reputation of the (program) well earned."
The Indonesian island of Bali may strike you as an unlikely place for a writer to finish her novel about an Arkansas couple whose idea of Saturday-afternoon fun includes sharpening their archery skills with the aid of tequila, propane-filled balloons and flaming arrows.
It doesn't seem so unlikely if you know Rose Bunch, a Florida State University creative-writing Ph.D. candidate and recent winner of a Fulbright fellowship. As she puts it in her on-line vita, she brings an "extensive range of experiences outside of the classroom and academia to any project."
Rose grew up in Fayetteville, Ark. "I'm related to everyone from Daniel Boone to President Obama." (If you don't believe her, look for the Chicago Sun-Times story about Barack Obama's ancestors, published Sept. 9, 2007). She earned her undergraduate degree from the University of Virginia and a Master's of Fine Arts from the University of Montana. She has spent a good deal of time traveling abroad, rehabbed houses, taught English literature and writing — and she knows how to fish and ride.
To celebrate her last birthday, she hosted a squid fest for her Tallahassee friends. "We had squid in all its myriad forms: marinated squid, barbecued squid, stuffed squid, squid with squid-ink pasta."
She writes both fiction and non-fiction, and it is a non-fiction project she proposed in her application for the Fulbright. "I pitched an idea I had been thinking about for a while," said Rose. "Northwest Arkansas, where I grew up, is home base for three major multinational companies: Tyson Foods, J.B. Hunt Transport and Wal-Mart. … My idea is to look at how U.S. companies impact life in a developing country like Indonesia. I'll work on that and finishing 'Sustainability,' the novel that is my dissertation project."
A full grant from the Fulbright Foundation provides a stipend for living expenses, but does not restrict Rose to working solely on the project she proposed. During her 10 months in Indonesia, she said, "I will be giving some lectures around the country so I'll be traveling to Jakarta and other places."
In joining the creative writing program at Florida State, Rose did the unthinkable: she dropped out of another university's Ph.D. program after only one year. "I had applied and been accepted at FSU, but went with the other school instead."
She realized she'd made a mistake and corrected it. "I'm happy I came here for my Ph.D. I have never once regretted switching programs," said Rose. "I did more here — and published more.
"The program is absolutely writing focused. I have found the reputation of the creative writing program well earned not only in the faculty, but also in the quality of my fellow graduate students."
Creative writing Professor Julianna Baggott has equally high praise for Rose. "(She) writes about the South — not the literary version of her forebears, not a patronizing version offered to us by contemporary Americana. She writes — in stunning stories and riveting essays — a wholly contemporary version with its issues of decay and collapse as well as gentrification, its complex relationship to the world through Wal-Mart and the chicken industry, as well as investigating the things that cross all borders — love, loss, betrayal, violence. Her award-winning essays and stories are told with unflinching honesty, and the results are remarkable and unmistakably her own."
Certainly, the honors and accolades she has earned prove the literary world finds Rose's work remarkable, too. Her essay, "Norman Mailer Is Coming to Dinner," won New Letters' Dorothy C. Capon contest, and she received second prize in a micro-fiction contest sponsored by the literary-and-arts magazine River Styx. She received Florida State's George M. Harper Award, which is given to one student each year for distinguished work in creative writing.
She took third prize in the Playboy Fiction Contest and an honorable mention in The Atlantic's College Nonfiction Contest. In 2008, Rose was nominated for a Pushcart Prize, one of the most honored literary awards in the United States. Rose also served as the 2009 Tennessee Williams Scholar at the Sewanee Writers Conference.
"This fall I will have a story in Tin House. I'll be the featured New Voice," said Rose. Tin House is a highly regarded quarterly literary journal.
As Florida State creative writing Professor Diane Roberts said, "Rose can write just about the funniest prose you can imagine. … She's a big time talent."
Professor Baggott said she and her colleagues in the creative writing program are "extremely proud of Rose's Fulbright fellowship. I'm very much looking forward to the cross-cultural work she will produce as a result. I'm eager to see what she'll do with this new terrain and look forward to watching her career skyrocket."
One has to believe that Rose — a woman who takes her opportunities with a serious dose of adventure — will, as she says a writer must, "metabolize experience and turn it into a work of art."
---
By Zilpha Underwood