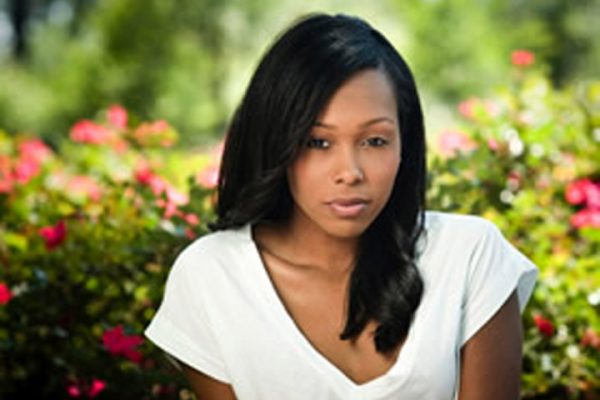 "I noticed … how segregated we are. We all come together as Seminoles, but in other groups we still affiliate with 'our own kind."
The inauguration of President Barack Obama in January 2009 was a turning point in Tiffany Lanier's young life. "I was inspired to create change. … He made me think of what Mahatma Gandhi said: "You must be the change you wish to see in the world." This idea stayed with Tiffany as she went about her life as a junior at Florida State, but how to act upon the idea wasn't clear to her.
"I noticed as I walked around campus how segregated we are. We all come together as Seminoles, but in other groups we still affiliate with 'our own kind,'" said Tiffany, who had transferred to Florida State from Florida Atlantic at the beginning of her sophomore year.
Then, in May, she was accepted for the LeaderShape Institute, an annual six-day program designed by the Center for Leadership to develop participants' leadership skills. Sixty to 70 students from Florida State and Florida A&M University work together to discover and focus their personal vision for creating positive change in the world.
"LeaderShape helped me narrow my goals and appreciate my leadership skills. It was amazing," said Tiffany, who graduated in May with a bachelor's degree in media/communications studies. "After LeaderShape I was ready to hit the ground running. … I founded the Kauz4unity Coalition. Its mission is to nurture unity in diversity through knowledge and acceptance."
In June she held the first meeting of Kauz4unity. "The hard part was getting people out. There are so many groups on campus, but we were able to get 15 students to come. I gave a speech about what I hoped — what I knew — we could accomplish. By the end of the summer I had 12 committed members," said Tiffany.
"Over the last year and a half I have spent countless hours on Kauz4unity. I would go to bed thinking about it and wake up thinking about it," she said. "It started really coming together in the fall. We have had campaigns each semester with four to seven days of events. In the fall the campaign was 'Beyond Barriers: Breaking Down the Walls of Adversity.' One of the most important things we do is get people together to talk honestly about identity, prejudice and social responsibility. Sometimes we have a speaker. We try to foster simple communication in these sessions."
Tiffany's professors have been impressed with what she has accomplished. "(She) is a smart, engaging young woman. … She has become a leader among her peers when it comes to organizing community service," said Dr. Mark Zeigler, communications professor. "She has recruited outstanding students for Kauz4unity and (through the organization) provided educational seminars and service opportunities. She represents the finest of Florida State University."
Laura Osteen, program director for the Center for Leadership and Civic Education, shares Professor Zeigler's regard for Tiffany. "(She) is an amazing woman. … She has worked with her peers this year in service to her vision to create a campus community united in our diversity. She is a woman whose strength of conviction and compassion is contagious."
As involved as Tiffany was with Kauz4unity, she did not neglect her studies or other service opportunities at Florida State. She made the Deans' List every semester and the President's List three semesters. She is a member of Golden Key International and Lambda Pi Eta honor societies.
She received leadership and diversity training to become an Ambassador for Multicultural Affairs through the Center for Multicultural Affairs. Tiffany was a volunteer for PeaceJam Southeast through the Center for Leadership and Civic Education. PeaceJam is an international program that brings high-school students and a Nobel Peace Prize Laureate together for a weekend conference.
Tiffany's PeaceJam experience inspired her to continue interacting with high-school students by initiating a program at Rickards High School based on Challenge Day, a successful Oakland, Calif., mentoring group. "I've discovered that I really enjoy working with high-school students."
She was a news anchor for V89, the university's student-run FM radio station, and a host for 4FSU Preview. 4FSU (cable 4) is managed by WFSU-TV and is broadcast to Leon, Gadsden and Wakulla counties.
Tiffany is confident that Kauz4unity will continue to grow even though she won't be here to nurture it along. "Our executive board is in place and we have two members who will act as co-presidents."
She said she feels fortunate to have attended Florida State. "(The university) has given me so much. When I came here I though it would just be school, but it has been so much more," said Tiffany. "My professors have been so supportive. They gave me the encouragement I needed to reach out to others. Florida State is amazing. I couldn't have asked for a better experience."
Now that she's graduated, what is next for Tiffany? "I want to pursue broadcast journalism and produce documentaries as well as continue to grow the Kauz4unity Coalition … (perhaps establish) my own foundation."
---
By Zilpha Underwood