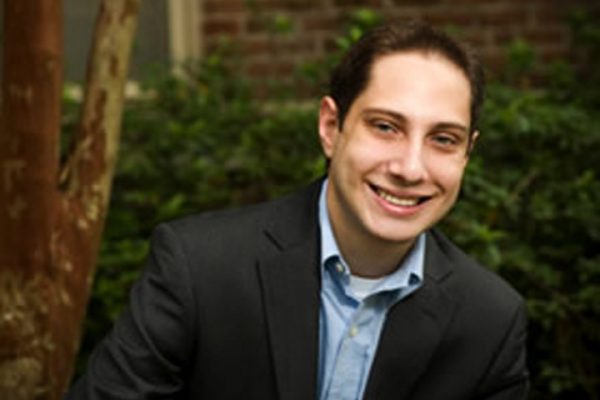 "I gave Bryan Hall tours painted garnet head to toe with a giant Florida State logo on my chest."
When Brad Elman came down with mononucleosis his freshman year at Florida State, he had to drop out and return home to South Florida. Despite concerns that he might not be able to return, Brad recovered, came back to school, and didn't let the setback get in his way.
Instead, he worked hard to make up for lost time, impressing his professors with his diligence. "(Brad) is an outstanding student, one of the best students I've ever had the pleasure of associating with," said accounting Professor Ronald Pierno.
As a resident of Bryan Hall, one of Florida State's residence hall learning communities, Brad took several classes in the hall itself. This gave him the opportunity to experience the benefits of living in a close-knit, supportive environment with students who shared his interests, all the while enjoying access to the resources of a large research university.
In the fall of 2005, Brad was an enthusiastic freshman just getting comfortable on campus and beginning to make friends. "I went to my first Florida State football game. It was amazing to be in the stands with 88,000 fans. It was the game when Florida State beat Miami 10 to 7. Guys were screaming 'We beat Miami.' I became a diehard Seminole fan that day," he said. Not long after that game he received the diagnosis of mononucleosis and withdrew temporarily.
"I was concerned that he would not come back to FSU," said Sue Garis, director of advising in the College of Business. "I met with Brad and his mother to discuss the withdrawal procedures … and he assured me that he would return and be successful in the business school."
He kept that promise. During the time he lived at Bryan Hall, Brad volunteered as a resident ambassador. "I would give tours of the dorm to prospective students. … One day I gave tours painted garnet head to toe with a giant Florida State logo on my chest," said Brad.
He became involved in Beta Alpha Psi, an honorary accounting organization, and participated in the Seminole Futures Career Exposition, Relay for Life and the Heart Walk. Brad became the fraternity's membership coordinator for the 2009-10 year.
During Brad's senior year, he was a student body representative for the College of Business Policy and Curriculum Committee. "I gave my input when the committee would make decisions affecting things such as required coursework, number of hours per program, and if a class should be added or not."
When he graduated last May with his Bachelor of Science in accounting, he was accepted into the master's program and received a graduate assistantship. The Florida Institute of Certified Public Accountants awarded Brad the Walter A. Friendly Memorial Scholarship.
Brad won't need to look for employment when he graduates this summer from The Florida State University with a master's degree in accounting. He already has landed a job with Grant Thornton LLP, a prominent international accounting firm. "I feel really lucky. It's a great firm. I had an internship with the company, and they offered me a job. I will be working in the Fort Lauderdale office.
"When I had to drop out in my freshman year, it seemed like forever before I could come back, but after I did, everything went by so fast," said Brad. "I'm going to miss this place."