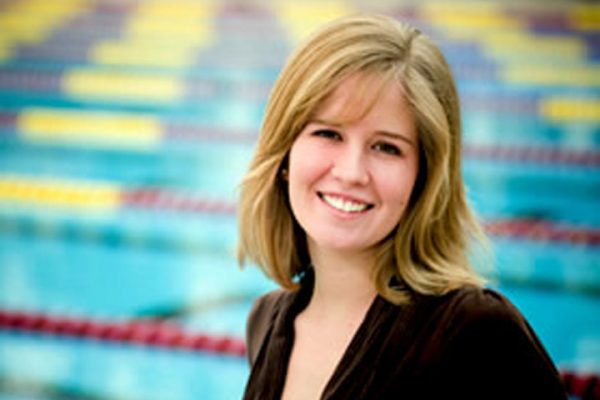 "My undergraduate experiences exceeded my expectations. Florida State provided me with opportunities to grow and flourish."
Research became central to Alana Resmini's academic career at The Florida State University at the start of her sophomore year.
That was when she became a Directed Individual Study student in the pediatric psychology lab of Dr. Suzanne Bennett Johnson and Dr. Kimberly Driscoll at Florida State's College of Medicine.
"I was interested in all aspects of pediatric psychology. That's why I wanted to join (their) lab," said Alana, who graduates this spring with a B.S. in psychology.
From fall 2007 through fall 2009 she worked in that lab. Her responsibilities included coding data for a study involving children with cystic fibrosis.
In 2008, Alana became a D.I.S. student in the psychology lab of Dr. Mary Gerend, associate professor in medical humanities and social sciences, also at the College of Medicine. With Dr. Gerend, she collected data for a study of women's health issues from a social psychology perspective.
"I eventually refined my interests to conduct my Honors thesis in the area of adherence and responsibility in type 1 diabetes," she said. "I completed my Honors thesis under the direction of Dr. Driscoll."
"My undergraduate experiences exceeded my expectations. Florida State provided me with opportunities to grow and flourish," said Alana.
In 2009, Alana successfully defended her Honors thesis, "Blood Glucose Monitoring Adherence and Responsibility in Children and Adolescents with Type 1 Diabetes."
Dr. Driscoll was "very supportive throughout the entire thesis-writing process. … She inspired me to devote my future career to pediatric-psychology research," Alana said.
"(She) has worked in my lab every semester since her sophomore year. Alana understands the collaborative nature of research and the need to build relationships with all of the people involved. Alana has done an excellent job of establishing and maintaining rapport with the community physician, Dr. Larry Deeb, with whom we work and, most important, his staff and patients," said Dr. Driscoll.
Although her lab work was at the heart of her college career, Alana found time to take advantage of many of the other opportunities Florida State provides.
She studied abroad during the summer of 2008 with Florida State's International Programs in Valencia, Spain. On campus, as a Freshman Interest Group leader she led a psychology colloquium for incoming students.
She has served as president of the Swim Club since fall 2009 and served as vice-president from 2007 to 2009. She is a member of Phi Beta Kappa and Psi Chi (psychology) honor societies.
She's been an officer of Psi Chi since 2008 and is currently its president. With Psi Chi, Alana participated in the annual Heart Walk and helped organize events such as a GRE-preparation night and a psychology graduate-student panel "as a way to give back to other psychology majors," she said. The honor society also leads clothing and food drives that benefit the Tallahassee community.
Alana recently was accepted for the doctoral clinical psychology program at Auburn University. "I am very excited for the next stage of my career," she said.
She gives Florida State and Dr. Driscoll credit for preparing her for this next step.
"I will always remember successfully defending my Honors thesis during the fall of 2009," she said. Facing the thesis committee to explain more than a year's worth of research in an hour was daunting.
"I had no idea what to expect. It was scary at first, but Dr. Driscoll had helped me to be well prepared," said Alana. "Because of this experience, I had the confidence in my abilities to (apply for) a graduate degree in psychology. I realized that I possess the skills to succeed in a career dedicated to research."