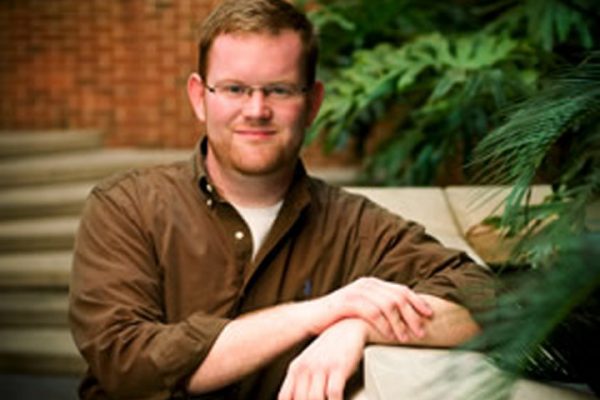 "Florida State has helped prepare me for my future because my professors have challenged me and pushed me to grow."
Matthew Brown graduated from The Florida State University magna cum laude with his bachelor's degree in English Literature and Spanish in spring 2009. He is currently a graduate student pursuing a master's degree in Spanish Literature. During his graduate work, Matt hopes to study medieval Spanish works to bridge his love of Old English studies with Spanish literature.
He received numerous awards as an undergraduate, including the Fred L. Standley Outstanding English Undergraduate and the Outstanding Spanish Undergraduate. These awards recognized Matt's hard work during his undergraduate career. "I don't usually think of myself as one of the most outstanding students," Matt acknowledges, "but I work really, really hard to make sure that I know what I'm talking about and to be able to carry on an intelligent discussion on the material I'm studying. I felt like my professors recognized that effort with these awards, and that was really a nice surprise."
As a graduate student, Matt is teaching students and helping them to improve their Spanish. He says, "It's really cool to see students trying to figure out the meaning of something in Spanish and then, in that moment when they do get it, see their faces light up and know that something has clicked."
One activity that Matt has continued in graduate school is a conversation group he founded as an undergraduate called "La Noche Española," translated as Spanish Night. He explains, "We meet once a week at a different place around town and practice speaking Spanish. It's a great forum for people of all levels of Spanish to come practice and everyone's speaking has gotten much better. Even native speakers come out with us!"
In 2009, Matt was selected as an alternate for a Fulbright English Teaching Assistantship, and living abroad remains one of his goals. After completing his master's degree, he hopes to study other languages in preparation to work overseas, perhaps with the U.S. Department of State.
Whatever path Matt takes when he leaves Florida State, he will have the skills he needs to succeed. "Florida State has helped prepare me for my future because my professors have challenged me and pushed me to grow. When I got to Florida State in the fall of 2005, I had lots of questions, and I still do," he reflects. "The most important thing my professors taught me is the ability to find an answer."