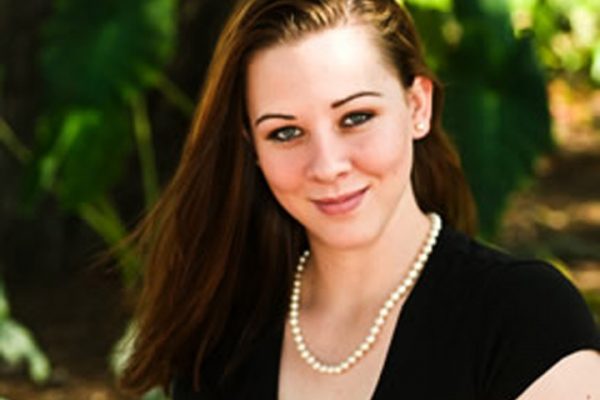 "I have not hesitated to either speak my mind or inquire in class; my purpose there is to learn."
With a 3.92 GPA, Carolina McLean has excelled at Florida State. She has been on the President's List and Dean's List every semester.
Carolina's attitude towards her studies has helped her to be successful. "I have not hesitated to either speak my mind or inquire in class; my purpose there is to learn." This approach has helped her to build relationships with her professors and has given her confidence in the education she has received at Florida State.
Economics Professor James Gwartney is her favorite teacher. "He taught economics everyday with such enthusiasm and patience," she explains. "He provided more than economic knowledge; he offered me incredibly helpful insight into how to be an effective teacher."
As she prepares for a career as a teacher, Carolina has gained experience by volunteering in Tallahassee schools. Her efforts include tutoring a non-English-speaking middle school student and teaching method acting to a high school drama class. The diverse student population and inspiring courses at Florida State have also readied Carolina to be an educator. She believes that "the inclusion and involvement of all types of people is crucial to a meaningful educational atmosphere."
Over the summer, Carolina broadened her educational experience from studying with different people to studying in different places. She went to Valencia, Spain, with Florida State's International Programs for an experience she declares was "absolutely fantastic and truly eye-opening."
She hopes to attend graduate school at The Florida State University to earn a master's degree in Education and then work for the Department of Defense as an overseas teacher. Carolina plans to return to her home state to complete a Ph.D. in American History at the University of Virginia.