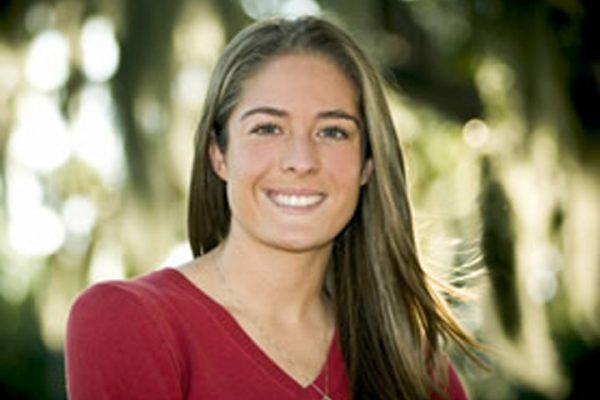 "I had the opportunity to give incoming freshman a glimpse into on-campus residence hall life. I also met alumni, who would stop by to see their old hall."
It didn't take Beverly McCrory long to realize that after moving to Easton, Connecticut during middle school, she knew she wanted to come back to the "Sunshine State."
"There wasn't the diversity in my town that I was used to down in Miami," she says of her former home in Connecticut.
When it became time to fill out college applications, McCrory told her high school guidance counselor she would only be applying to Florida State University. He could not convince her to apply to schools in Connecticut, but she did apply to several other state schools. In the end, McCrory chose FSU because of the diversity of its student population and great weather.
Now a senior at FSU, McCrory is graduating in the Fall of 2009 with a double major in Human Resource Management and Hospitality, as well as a minor in Economics.
Throughout her time at FSU, McCrory has maintained a 3.86 GPA while finding time to work and be involved in the community. She has acquired more than 560 hours of community service through her involvement with Habitat for Humanity and other local service opportunities.
"Since freshman year, I have been an active member of Habitat for Humanity. During my sophomore year, I was the secretary of Habitat, an organization with more than 75 members."
McCrory's part time jobs also helped her become involved on campus. She was a receptionist in Deviney Hall and the Dedman School of Hospitality.
As a receptionist at Deviney, she says "I had the opportunity to give incoming freshman a glimpse into on-campus residence hall life. I also met alumni, who would stop by to see their old hall."
A 2007-2008 recipient of the College of Business Alumni scholarship and an active member of the honor societies Beta Gamma Sigma and Eta Sigma Gamma, McCrory has attempted to prepare herself for the working world. Her academic achievements led her to a Walt Disney World internship in fall 2008. Now, she serves as a FSU campus representative for the internship program and plans on completing another internship with Walt Disney World upon graduating.
"The Disney College Program was a wonderful experience. It led me to meet many leaders at Walt Disney World, some of whom still give me advice about my future. Without this experience, my career goals might be completely different."
After graduating this semester, McCrory has her sights set on the future and plans to start her MBA in fall 2010.