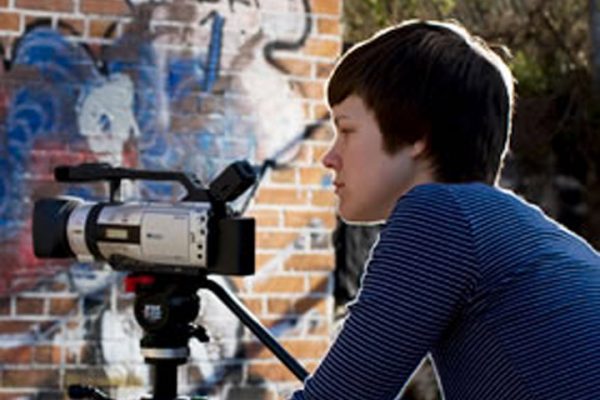 "An individual studio through the Bachelor's of Fine Arts program at the undergraduate level is a unique distinction at Florida State."
Access to an individual art studio and the ability to take interdisciplinary courses to meld art with social issues lured Rachel Crist to transfer to The Florida State University to earn her BFA in studio art.
Crist's large-scale, concept-driven works earned her the Bess H. Ward thesis award, the Undergraduate Research and Creativity Endeavors award, and the 2008 Ann Kirn Design award.
She graduated in August 2009 with a major in the Department of Art in the College of Visual Arts, Theatre & Dance and a minor in Urban and Regional Planning in the College of Social Sciences & Public Policy.
"An individual studio through the Bachelor's of Fine Arts program at the undergraduate level is a unique distinction at Florida State," Crist said. "To be granted studio space… I immediately expanded the scale of my work."
Her installation art, a genre of three-dimensional works known for their attempt to document reality, requires such space. She utilizes a range of new media formats, including digital art and photography, audio and video.
"I was able to explore the intersection of social science and art practice by capitalizing on Florida State's Directed Independent Study and Honors in the Major courses," Crist said.
Crist's interest in placemaking grew naturally at her family's 30-acre tree farm near Gainesville.
For her graduation exhibit, "Nameless/Shapeless/Borderless," she collected water from various sources in the South and elsewhere and mounted 140 filled bags for a visually stimulating installation designed to show how water affects people and how people affect water. To produce the work, she researched climate change, pollution and the politics of ownership and privatization of water resources. She created a book alongside the project so viewers/participants could explore the process, too.
"I'm not a direct advocate, and I don't dictate how people should feel," she said, "but I do think that showing issues visually reaches people who may not be following the news and debates."
Crist was honored with a Bess H. Ward Honors Thesis Award for her project "Mapping Place: A Trespasser's Guide to the Globalized South," which went on exhibit at Florida State in the Museum of Fine Arts and at Wright State University in the Robert and Elaine Stein Galleries, which seeks to bring the "finest contemporary artists" to the Dayton, Ohio, area.
The installation focused on the Tennessee Valley Authority and its role in climate change and energy as well as the suburban sprawl and the Florida Everglades. She has combined hard data and research with interviews, multimedia, design — and creativity.
Crist considers herself fortunate to be able to collaborate with her husband, videographer Daedalus Hoffman. They are moving to Austin, Texas, a growing center for the arts, and Crist plans to earn her master's degree in Transmedia and Community and Regional Planning. Her goal is to help design communities that encourage people to interact with place.
She had the opportunity to show her work in a poster presentation at the 2009 ACC Meeting of the Minds conference hosted by Florida State and then was selected to make a 25-minute presentation at the National Conference on Undergraduate Research in La Crosse, Wis.
She also plans to publish the work in a journal, called "Mapping Place," which she is designing as a bi-annual Web publication to document the work of various artists who deal with the intersection of people, infrastructure and landscape.
She has been seeking a grant to fund the journal. "I was exposed to the process of grant writing from my professors at Florida State, and they have always encouraged grant applications for large-scale art projects," Crist said.
She worked on "Mapping Place" under the direction of Assistant Professor Chad Eby, who teaches New Media, Sound, Digital 3D and Design in the School of Art and Design.
"Professor Eby fostered my interdisciplinary approach to art, always suggesting new or underused technologies," Crist said.
Eby called Crist an "exemplary young scholar, passionate, self-possessed, and willfully blind to disciplinary boundaries, technically savvy, fearless in her pursuit of an idea, and resourceful enough to succeed even when things do not go exactly according to plan."
"Her work," Eby said, "is animated by boundless curiosity, play and a genuine sense of social justice."