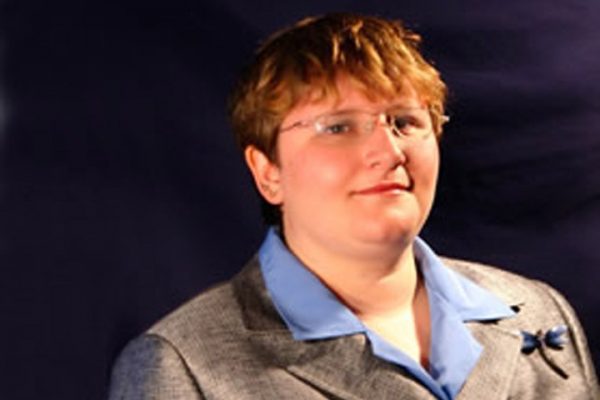 "Florida State's College of Communication & Information is one of the best in the nation, especially its children's library specialty."
Heather Wakefield is conducting research on children's reading interests in a former Soviet nation, the Republic of Georgia. Sometimes her work gives her a special taste of the country.
Librarians in a children's library surprised Wakefield, a Fulbright Scholar, food, drinks and a sign reading, "Welcome to Our Library" in English.
Wakefield's goal is to work with Georgians to improve literary services and promote reading for children. She has already tweaked her research as she learns more about the country's library system.
"Mostly, I will be involved in an exchange of ideas," she said in an e-mail. "I will learn how they do things and share what I have learned. The librarians in Gldani have expressed real interest in learning new ways of working with children to get them interested in reading."
Wakefield, who graduated from The Florida State University in Fall 2008 with her master's degree in Information Studies in the College of Communication & Information, is collecting and comparing data on library circulation and conducting interviews with children, parents and librarians for anecdotal evidence on what spurs children's interests in reading.
She can do her background research at the Georgian National Library, but it is closed to children, just as the Library of Congress is in the United States.
So she has been seeking out other libraries, traveling from her base in the capital city of Tbilisi.
"It is fun for me to plan library activities to draw children and others to learn about different worlds — both real and imagined — science and themselves," she said. "I also have learned that the teacher learns as much from the students as they do from him or her."
She's living in an apartment near the parliament building. "My landladies must fear I cannot feed myself well, because every weekend they bring some kind of food to me," she said. They also have given her homemade, rather potent, wine. "They are good cooks, so I'm not complaining."
Wakefield said she's had various levels of success learning the Georgian language, which she started studying before she left the United States. She has found some librarians who speak English or provide a translator.
But at a restaurant, she tried to order seven filled dumplings, "shvidi khinkalis," but said "shvili khinkalis," instead.
"Shvili means child, so I confused the waitress," she said.
Wakefield said she is intrigued by what she calls "a small but wonderful English library," the American Corner Youth Palace in Tbilisi, where Georgian children practice their English, learn about American government and culture, and participate in such activities as American holiday celebrations.
Her interests in international libraries and literacy grew during a two-month stint teaching English in Seoul, South Korea. She also took part in an academic enrichment program at Oxford University in England.
Still, she said, she didn't expect to win a full Fulbright grant, especially because she had just finished her master's degree and Georgia was then engaged in armed conflict with Russia and separatists over two Georgian regions that are now independent states.
"I almost didn't apply," Wakefield said. But her Florida State advisers convinced her that the worst that could happen was to not get the grant.
"Heather has already demonstrated the ability to adapt to a different culture," said Don Latham, associate professor in the College of Communication & Information. "She is highly motivated to undertake this project in Georgia. She is an articulate, friendly person, and I am confident that she will be an outstanding representative of the United States."
Wakefield earned a bachelor's degree in English with a minor in theater at Clemson University, a master's in theater history and criticism at Ohio University, performed in theaters and discovered how much she enjoyed doing interactive science presentations with children. She moved to Daytona Beach in 2002, where she took a position drawing children into science presentations in elementary schools.
She decided she could combine her passions as a children's librarian and chose Florida State for her second master's degree. She worked as a graduate assistant in the Goldstein Library.
"My experiences at Florida State have definitely helped me," she said. "I have had dedicated professors, supervisors and colleagues who have set excellent examples, encouraged my ambitions and helped guide me in my learning process. I could not have come this far without them."