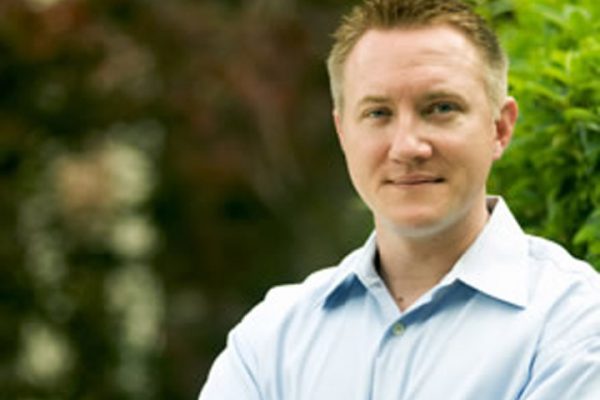 "The atmosphere of collegiality in the FSU College of Music makes it one of the most productive places I have ever studied.""
Jason Hobratschk's father was forced to drop out of school after the eighth grade to work the family farm in rural Texas but insisted his only child get a college education. Today, his son is a Florida State University doctoral student with a prestigious Fulbright fellowship to study in Germany.
The young scholar, though, lost out four times on other grants as he sought funds for his thesis research in musicology, the study of history and culture of music. When he got the fifth envelope, he checked to see if it was thick or thin before opening it.
"When I got the first rejection, I thought, 'Oh, that's okay. I still have four more chances.' By the time I got the fourth rejection, I was worried I would have to put aside plans for my dissertation and find something else just to get the degree finished," he said. "Then the Fulbright letter arrived. It was thick. I did a sort of happy dance."
He credits the Florida State Office of National Fellowships with helping him win the Fulbright by offering workshops, mentoring and a library of students' winning applications.
During a recent interview on WFSU public television, he was asked what FSU could do better for graduate students. He suggested more space and more advisers in the Office of National Fellowships, which he said sometimes became crowded with worried graduate and undergraduate students.
The question was posed by Florida State President T.K. Wetherell, co-host of the monthly television program "Issues in Education." (Watch the interview online at http://president.fsu.edu/issues/.)
"That opportunity was just great," Hobratschk said. "I particularly enjoyed the banter with him before the actual taping — it was a way to get to know him as a person as opposed to the 'President over in Westcott.'"
During his year as a Fulbright Scholar, Hobratschk will be living in historic downtown Munich.
He learned to speak German at home as he grew up in La Grange, a town in central Texas known for its early German and Czech settlers whose influences remain strong. His vibrant family history led him to his thesis topic on music as politics and propaganda through the work of composer Werner Egk during the Nazi era.
Hobratschk earned his undergraduate degree in church music and environmental science in Austin, Texas, then took a position as an environmental consultant performing site assessments. His interests merged when he realized his favorite part of the job was researching hundreds of years of historical records to learn about possible pollution sources.
So he returned to school to earn his master's degree in Portland, Ore., in organ performance, then won a graduate assistantship at Florida State for his doctorate studies in musicology. He taught music history and music literature to undergraduates in the College of Music, joined Early Music Ensembles and sang in the Florida State Chamber Choir.
In addition, he took leadership roles on the Dean's Advisory Council in the College of Music and the university-wide Congress of Graduate Students. His involvement in campus life was one of the reasons he was honored with the 2009 Florida State University Academic Leadership Award.
"Jason has proven over and over his ability to think critically and creatively," said Denise Von Glahn, associate professor of musicology and director of the Center for Music of the Americas at Florida State. "Through a combination of natural ability and tireless work ethic, Jason has succeeded in demonstrating his talent for the academic life."
Hobratschk modeled his work ethic after his father. "Despite having only an eighth grade education, my father remains one of the most intelligent men I know. His gifts of logic, common sense, and tireless work ethic remain models for me," Hobratschk said.
Once he earns his doctorate, Hobratschk hopes to become a college professor.