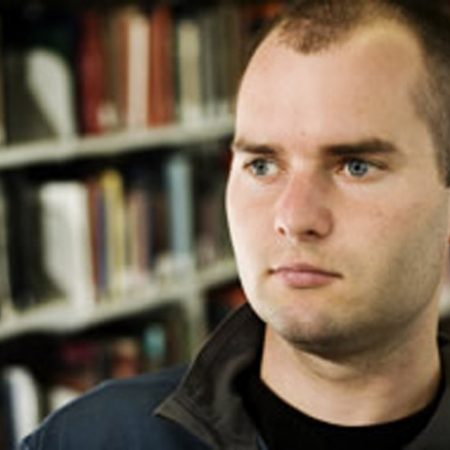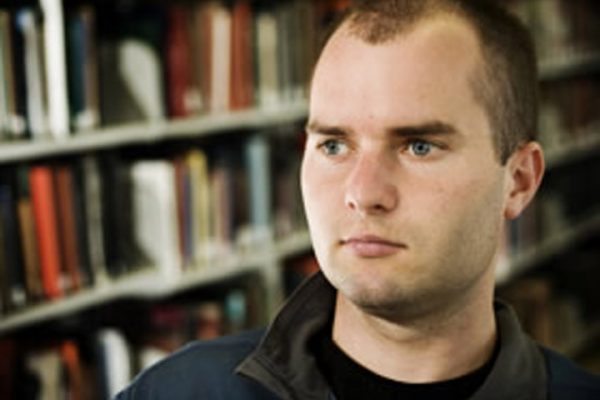 "I love the freedom FSU gave me to teach as a graduate assistant."
Doctoral candidate Michael Douma will be teaching and doing research in the Netherlands for the next year as a Fulbright Scholar, a prized and highly competitive grant.
With an interest in Dutch immigration to the United States, Douma came to Florida State for graduate work in history, based on the reputation of Suzanne Sinke, associate professor of history. Sinke specializes in Dutch American history.
"When you study something so obscure, you're always defending it," said Douma, a graduate assistant at Florida State. "Winning the Fulbright validated a lot of my work."
Douma became interested in Dutch-American culture when he earned his bachelor's degree in history at Hope College in Holland, Mich., a place known for its tulips and promoted with the slogan, "Welcome to the All-America City with a Dutch accent."
His ancestors are from the Netherlands, but Douma said that background was not stressed as he was growing up. Then he was hired to work at the college's A.C. Van Raalte Institute to archive papers and found old letters in Dutch that hadn't been read since they'd been written. Some dated to the Civil War. He started learning the Dutch language so he could translate them. Later he studied abroad to immerse himself in the language.
"I grew up in an American suburb with no idea that 20 miles down the road people spoke a different language," said Douma, from Grandville, Mich. "It's the sort of excitement when you dig up bones of a mammoth. Not quite as old, but still as interesting."
By the time he finished his undergraduate degree in history, he had written his first book on Dutch immigration in the 19th century, concentrating on 1776, when America declared its independence.
As a graduate assistant at Florida State, Douma taught American history after the Civil War and race and ethnicity in the United States. He said he didn't know African-American history or Mexican-American history. He had to learn fast.
"When FSU lets you teach, you design your own syllabus. You sink or swim," Douma said. "I love the freedom FSU gave me to teach as a graduate assistant. You have an opportunity to rectify everything you thought was wrong with your education. How would I want to teach this class if I was in the class? What will keep people awake? Keep them coming?"
His plan, modeled after teaching methods used by his professors at Florida State, was to lecture in two classes and facilitate discussion in the third each week. He wanted to know the names of his students, even when he had 80 of them in class.
"I tell my students that I'm going to do the best I can to try to get them involved," Douma said.
Douma considers James Jones, a Distinguished Teaching Professor and an authority on the American Civil War, one of the greatest lecturers of all time. "The man is a classic. His lectures should be uploaded on YouTube so everyone can enjoy."
At Florida State, students in the master's program in history move seamlessly into doctoral studies, in part because of the research and writing they do in their courses. Douma won the Kingsbury Fellowship, a writing grant for graduate students, and has presented his research at five professional conferences.