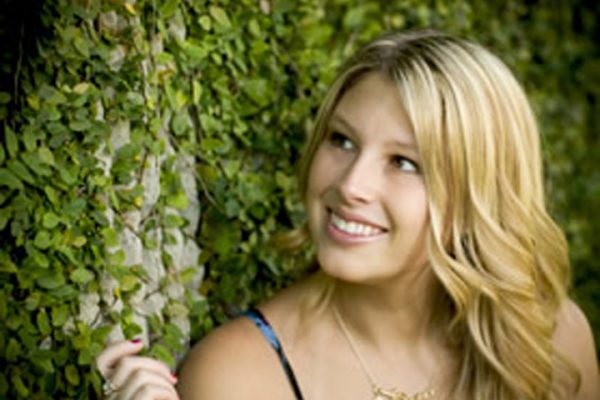 "The faculty challenged me to pursue a well-defined program in mental health and counseling."
When her grandfather fell ill with cancer at the same time her grandmother grew too frail to drive, Christian "MacKenzie" Smith, then in her second year at Florida State, was living just 15 minutes from her grandparents' home.
As the only family member close by, she took her loved ones to doctor appointments, picked up their medicines, shopped for groceries and regularly checked on them.
But she had trouble watching the grandfather she loved withdraw and decide not to fight the cancer. "Why not fight? It wasn't fair," she said.
So she signed up for a class on aging to help understand him — and found her life's work, the psychology of aging.
"When I took that first class, I learned that there aren't enough professionals in the field, especially with the aging of boomers," said Smith, who graduated with a major in psychology and a certificate in aging studies in Spring '09. "I learned so much from professors who really knew their subjects."
Class work was just part of Florida State's impact on her. "I was able to do so much, I had so many opportunities," Smith said, her voice slowing as she filtered through them to describe her favorites:
She spent five semesters as a lab assistant in applied psychology in the Department of Psychology. Most unusual activity? Applying dirt to a toilet, "really making it look disgusting," but still keeping it sterile for an experiment on obsessive-compulsive disorder.
She was selected to represent Florida State at an ACC Meeting of the Minds conference in North Carolina, where she presented her honors research on the disorder.
She became a teaching assistant to Anders Ericsson, Conradi Eminent Scholar and the professor of psychology she calls one of her most inspirational. "I talked weekly with him, not just about tests and grading essays but about what I want to do with my life and how to achieve it," Smith said.
She took an internship at Westminster Oaks, a continuing care retirement community in Tallahassee. Smith bonded with a "tiny lady" in her 90s by helping her tend her plants. "Mostly," Smith said, "I was there to listen."
Florida State wasn't her first choice for college. In fact, she was getting ready to go to an art institute when she reconsidered and decided she wanted more. "Florida State was perfect for me, such a great art program and such a great psychology program," Smith said.
And she was already steeped in Florida State lore. Her mother, Mary Sheila Smith ('81, Parks and Recreation), her father, uncles and cousins were Seminole fans, and she grew up going to football games.
"I got to see the university grow as I grew," she said. "I will miss Florida State, the camaraderie, the students. I had such an amazing time."
Smith plans to specialize in the study of mental health gerontology as she earns her graduate degree at Columbia University. She hopes to eventually earn her doctorate and become a researcher and counselor for the elderly. One day, she may return to Florida State to teach.