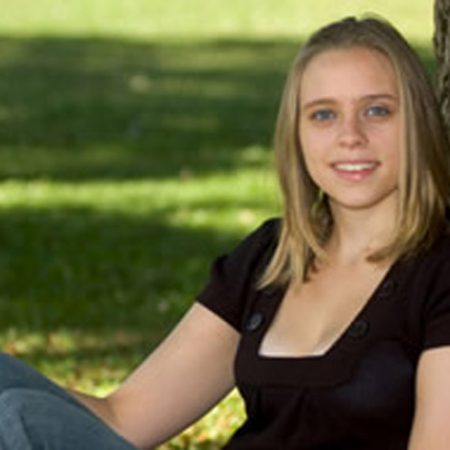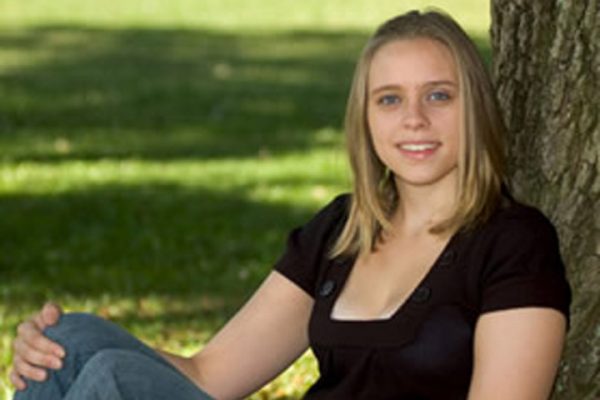 "[Dr. Smith] is so engaging in the way he makes you learn about it. And he teaches topics I'm interested in."
Allison Reid, an international affairs major, was only a freshman when she took one look at the Inter-Residence Hall Council budget, knew the books needed to be reworked and agreed to become treasurer.
"This was no small task," recalled Dawn Rendell, who was residence coordinator at The Florida State University before recently leaving the position. "While at first Allison was a little shy, she soon became integral to the board."
Reid's dedication led to her being named conference chair when Florida State University hosted the South Atlantic Affiliate of College and University Residence Halls at a "no-frills" convention in the spring.
Her goal was to keep the conference as inexpensive as possible because most students had to pay their own costs in the face of college freezes on travel and hotel expenses. She and her team worked long hours to get donations and keep costs for food and hotel rooms as low as possible.
"We had a high turnout, 190 students, one of the highest numbers in the past several years," Reid said, adding that costs were held to $110 per student compared to $250 the previous year.
She has been named executive board member of the month for Florida State and won regional honorable mention by the National Residence Hall Honorary. But she also has worked to recognize other students, coordinating awards for each residence hall and even designing the certificates.
In addition, she helped develop a Leadership Training Program used by the Inter-Residence Hall Council to train hall governments on campus. The program was selected for nationwide honors, and several delegates represented Florida State at the National Association of College and University Residence Halls conference in May. Her extracurricular work helped her win an internship with L.E. Peabody & Associates, Inc., an economic consulting firm in Alexandria, Va., and Phoenix, Ariz.
Ironically, Reid will move off campus as she enters her senior year in the fall.
She has written a transition manual for the new treasurer of the IRHC and will continue to be a receptionist at Dorman Hall. She'll also teach Freshman Interest Groups, which helps students select initial liberal studies courses and find small groups of other freshmen who have a common thread of interest.
Reid knows about the difficulty of entering college as an undecided major. She was in line when she was told it would be easier for her to register if she declared a major even if she changed it later. So she perused a list of possible majors and was intrigued by international affairs based on her interest in history and economics.
Her classes included introduction to international relations and international political economy with Dale L. Smith, professor and chair of the Department of Political Science.
"He's so engaging in the way he makes you learn about it," Reid said. "And he teaches topics I'm interested in."
Smith will be her advisor for her honors thesis on agricultural trade policy in Latin America. Reid already has started a minor in Spanish.