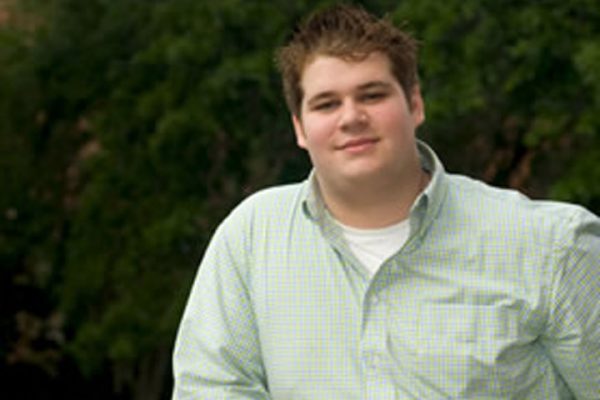 "Ambivalence of our generation is a myth, the key is finding out what students and youth really care about."
"Getting involved has been so important to me in order to establish roots and to understand what the Florida State family really is." Zachary Rosenkoetter, a native of Tallahassee, "could not fathom attending classes in [his] hometown" before he arrived at FSU. But after becoming involved in various activities on campus, Zachary learned that FSU had "the tradition and family-feel [he] needed."
Zachary became involved with College Democrats his freshman year. "Freedom of Speech and Inquiry is one of the pillars of the Seminole Creed. Through College Democrats, I was able to help plan events to promote discourse. Ambivalence of our generation is a myth, the key is finding out what students and youth really care about." Zachary served as President of College Democrats until the spring of 2007 when he ran for student government.
As a member of the 59th and 60th Student Senate, Zachary served as a member of the budget committee and as Vice Chair of the budget committee, respectively. He has been able to serve the student body by assisting in the allocation of student activity fees for campus organizations and programming. "SGA aided me in the transition from a student to a professional. It was a difficult job, but seeing the passion behind the legislation was most rewarding for me. To a Senator, sometimes we can get blinded by the numbers of $500 for a conference here, or $100 for T-shirts there; however, each of these represents a need of an organization of students and it is our job to decide on the most feasible way to allocate student dollars. This test of judgment was something I am not sure I could have learned from any other organization."
Zachary, who has a self-described "unnatural addiction to University Center A," has also found a passion for student affairs while at FSU. As a 2007 Orientation Leader, he helped incoming students become acclimated to campus and the college experience. "Orientation has been extremely rewarding. Now I see students getting involved around campus and really establishing roots here. There is no greater joy than knowing that you helped someone feel comfortable in their own skin."
Zachary's personal commitment to Seminole values and FSU students was further witnessed when he became involved with Torch. Torch, a student organization, seeks to transform student culture by glorifying FSU's heritage and fostering a sense of belonging to a much larger Seminole Nation.
Zachary graduated with a degree in Creative Writing this past Fall, having completed his coursework in just two and half years. "Finishing my degree early is really a testament to the fantastic advisors at FSU." Since graduation, he has been conducting research for a book and preparing for the LSAT. He hopes to combine his love of English and his ability to perceive people's needs and desires by pursuing a career in law. He intends to finish his book and return to school by the fall of 2011.