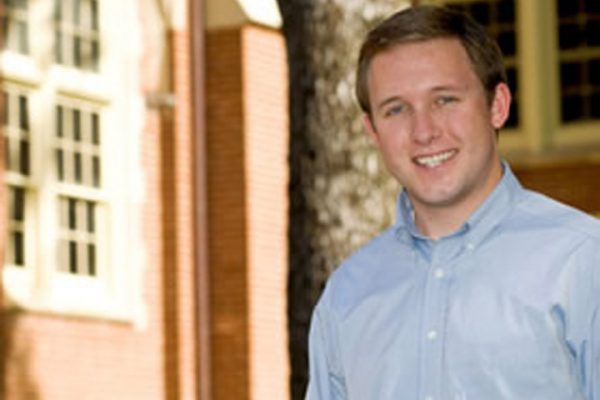 "I have been able to help ensure the continued progress and success of our Florida State community by maintaining the standards of 'responsible freedom' for organizations associated with the University, particularly within the Greek community."
Robert ("Bobby") Potomski has been a fan of the Seminoles for as long as he can remember but it was the "welcoming and friendly" campus environment that solidified his decision to attend Florida State University. "FSU is a great place to get an education, particularly within the College of Business. The campus is a beautiful place and the vibrant social atmosphere associated with the university was a pertinent factor in my decision to attend FSU."
Bobby, now in his senior year, is a member of the Kappa Alpha Order fraternity where he has served in various capacities, including House Committee Chairman and New Member Educator. "I would have to say that my fraternity has really inspired me to do the best I can do in my everyday life. The friendships I have developed and the bonds that have been strengthened by Kappa Alpha have really given me a higher purpose in my time here at Florida State University."
He has also found several roles for himself within FSU Greek life. As the Executive Vice President of the Interfraternity Council, Bobby has been able to help enhance the council's awareness of risk management issues as well as the potential dangers associated with these issues. He has also served as the Risk Management Committee Chairman for the Interfraternity Council.
In addition to his obligations to his fraternity and the Interfraternity Council, Bobby acts as Chief Justice for the Greek Judicial Board where he helps uphold the values of the Seminole Creed and Student Conduct Code. "Through my position as the Chief Justice representing the Interfraternity Council on the Greek Judicial Board, I have been able to help ensure the continued progress and success of our Florida State community by maintaining the standards of 'responsible freedom' for organizations associated with the University, particularly within the Greek community." For his contributions to FSU Greek life, Bobby was inducted into the Order of Omega Honor society for Greek leaders and the Garnet and Gold Key Leadership Honorary.
As an active leader in campus Greek life, Bobby has worked tirelessly to ensure the FSU community thrives. His extracurricular involvement, however, has not deterred him from achieving academically. Bobby is a Real Estate and Business Management double major and was a member of the Bryan Hall Living-Learning Community during his freshman year. Last spring, he was a recipient of the Student Seminole Award, which is presented each year at the FSU Leadership Awards Night.
Bobby, following graduation this spring, plans to pursue both a Master's degree in Healthcare Administration and a Master's degree in Business Administration. He hopes to return to his hometown of Pensacola, Florida to work in hospital administration.