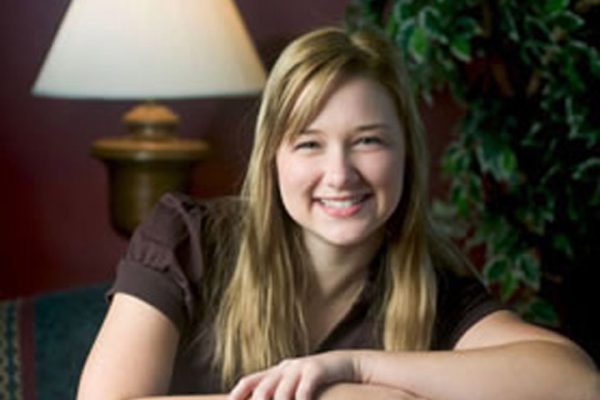 "FSU was my only choice…I just knew that I belonged here."
Courtney Glover, originally from Michigan, always knew she wanted to attend Florida State University. Although she was not admitted as a high school senior, she took a year off and moved to Florida to establish residency. "FSU was my only choice…I just knew that I belonged here." Not only was Courtney admitted the following year, but she became the first person in her family to enroll in college and earned her degree in just two years.
While Courtney was enrolled at FSU, she majored in Human Resource Management and was involved with several extracurricular activities. Most recently, she served as President of the FSU student chapter of the Society for Human Resource Management (SHRM). She is also a member of the Big Bend and national chapters of SHRM, where she served on the board as a representative of all student chapters.
Courtney describes her most rewarding endeavor to be the Entrepreneurship Boot Camp for Veterans with Disabilities, which she helped run in the first year it was established at FSU. This intensive training program offers cutting-edge, experiential training in entrepreneurship and small business management to post-9/11 soldiers, sailors, airmen, and marines disabled as a result of their service to our country. She served as the Program Coordinator for the program as well as the coordinator for ROTC. She intends on remaining involved with the Boot Camp for this upcoming year.
Courtney also is a member of the Delta Nu Zeta sorority, the Southern Students Association, and Invisible Children. She has been honored with numerous scholarships for her achievements while at FSU and is hopeful for her entry into the business world this year.