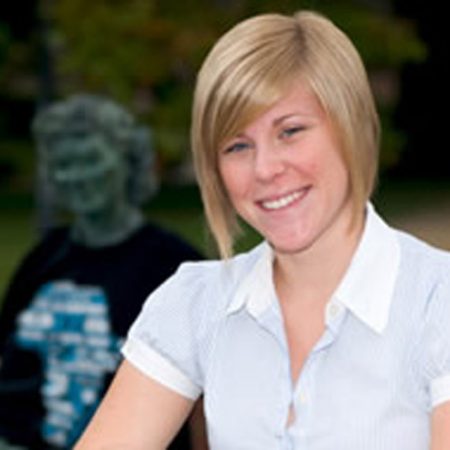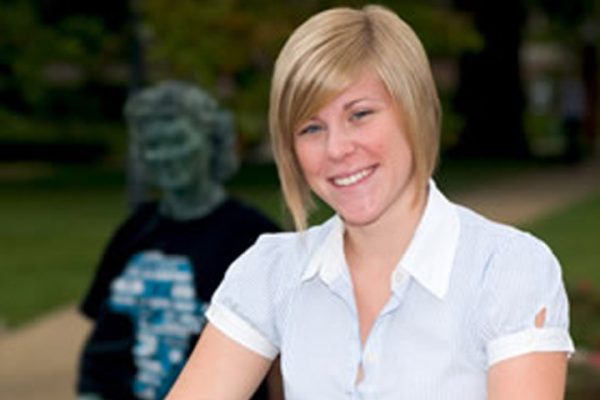 "I try to educate and bring awareness to the students at FSU about serious issues concerning developing countries."
Allison (Allie) Dick, a senior International Affairs major with aspirations of becoming a medical doctor, knew Florida State University was the place for her the first time she visited. "I knew I found a home when I arrived at FSU. For me, the old architecture set against giant moss covered oaks is inspiring and incredibly beautiful. I also loved Landis green…a great open space where the FSU community enjoys many afternoons of Florida's beautiful weather."
Although she loves being on FSU's beautiful campus, Allie's passion for international service has taken her far from Tallahassee. She has been to ten different countries on three different continents over the past few years. Allie has spent spring breaks on medical mission trips, run by the pre-medical Honor Society Alpha Epsilon Delta and Caribbean American Medical Education Organization (CAMEO) and her summers teaching an adult HIV/AIDS Education class and counseling patients with HIV/AIDS in Zambia. While in Jamaica with CAMEO, she performed intake of patients, took vitals, and worked in the pharmacy dispensing medications. In Zambia, Allie had the initiative to develop an HIV/AIDS education program for youth at the clinic she volunteered for.
"It changed my life. The experiences I had and the relationships I formed that summer ignited a passion for Global Health and working with HIV/AIDS populations both internationally and domestically."
In the summer of 2008, Allie volunteered with the FSU Global Peace Exchange in Rwanda and interned at Pediatric AIDS/HIV Care, Inc. in Washington, D.C. Pediatric AIDS/HIV Care, Inc. is the only organization in D.C. that exclusively provides vital support services for children living with HIV/AIDS.
For her international service work and her commitment to a career in public service, Allie became a finalist for the Harry S. Truman national scholarship. Her experiences were also highlighted at the FSU Going Global showcase, which was sponsored by the Center for Leadership and Civic Education. "I believe that my passion and dedication to international service has impacted fellow students by inspiring them to also serve abroad. I try to educate and bring awareness to the students at FSU about serious issues concerning developing countries."
Allie also maintains a near perfect GPA and has been elected to Phi Beta Kappa Honor Society. Phi Beta Kappa is the oldest and most prestigious undergraduate honors organization in the country. Following graduation this spring, Allie plans to fulfill a year of service as an AmeriCorps volunteer before pursuing a dual graduate degree, a Masters in Global Health and a Medical Degree. Ultimately, she hopes to work for non-profit organizations, such as Doctor's Without Borders, in developing sub-Saharan African countries.