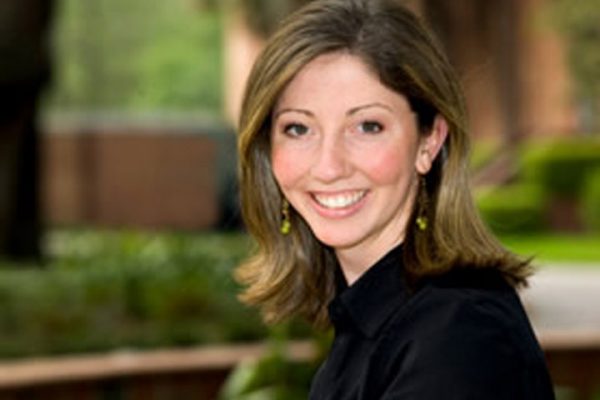 "I looked around at all of my friends, feeling so joyful because this wonderful place introduced me to such loving people and helped me to grow into who I am."
Katherine Hodges is currently teaching English in Taiwan. This "awesome opportunity" that she's certain will be "life changing," was afforded her through a Fulbright English Teaching Assistantship.
As an Elementary Education major, Katherine is well prepared for such a venture. While elementary school teachers introduce children to mathematics, science, and social studies, one of the major goals of primary education is to achieve literacy. Elementary school teachers play a crucial role in children's development. What children learn during their early years can shape their views of themselves and the world and can affect their later success or failure in school, work, and their personal lives.
Before her graduation in the spring, Katherine gained much experience—over 900 hours—"by helping, mentoring, and teaching in four separate elementary schools in Leon County." All the while she maintained academic excellence in her own studies. Consequently, she was inducted into the Kappa Delta Pi International Honor Society in Education, an organization that provides support for, and development of, educational professionals.
She gives credit for her successful college experience to Robert Clark, associate professor of Mathematics Education and Classroom Management. She says, "He taught important lessons, which cannot be printed in a book and taught explicitly, by setting a prime example of teaching techniques and encouragement that he hopes his students will use when they become teachers."
Traveling to Taiwan is Katherine's first international education experience. At the conclusion of her stay, she will decide how she "can be the most helpful to the world, whether through further education, teaching at an elementary school in America, or teaching overseas at a Department of Defense school."
Katherine chose to attend Florida State because "it has the most diverse opportunities for creating well-rounded people." She will take with her the special memory of being thrown into the Westcott fountain. "I looked around at all of my friends, feeling so joyful because this wonderful place introduced me to such loving people and helped me to grow into who I am."