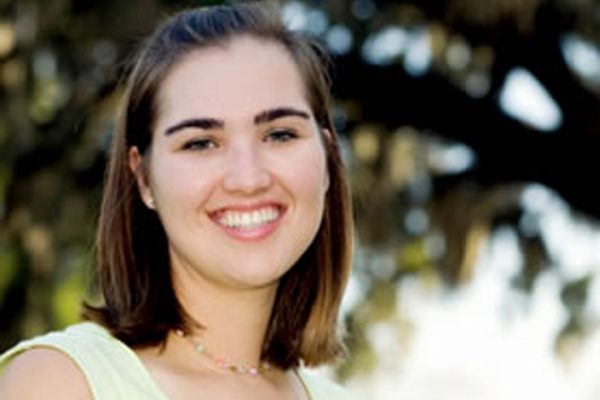 "I have always had a fascination with the past and a particular interest in American identity and exceptionalism."
The late 19th to early 20th century in America was an era of tremendous change in women's private lives and public roles. A leading organization of the time—the Woman's Christian Temperance Union (WCTU)—was a powerful supporter of reform. By examining the evolution of a Tampa Branch of the WCTU—the Magdalene Union—Caroline Kaufmann was provided "a snapshot of women's activism between the emergence of social housekeeping and social motherhood in the 19th century and the culmination of public activism in the fight for equal rights and full citizenship in the 20th century."
Caroline researched at the State Archives, wearing white gloves to protect nearly 100-year-old documents and reading about the women of Tampa (near her home town of Lutz) who sought to remedy some of society's ills. She says, "I felt a great connection to them. Through their participation, many women gained leadership skills and experiences that equipped them to be social and political activists in their communities."
The results were presented in her Honors thesis, "Rescue the Perishing: Reform Activity of the Woman's Christian Temperance Union and an Examination of the Magdalene Union of North Tampa, FL, 1905-1922." For her outstanding work, she was recognized by the FSU's Honors Office (Honors Award) and Phi Kappa Phi (Outstanding Senior Award).
Why is she carrying a double major of History and American Studies? Caroline explains, "I have always had a fascination with the past and a particular interest in American identity and exceptionalism—what defines it and how it is expressed in music, literature, history, art, politics, and geography. My passion is centered on the experiences of individuals, understanding their world, and then analyzing how those experiences have impacted the people and events that followed."
This passion, as well as the communication and analytical skills she's developed through her History and American experience coursework, will serve her well in whichever direction she chooses to take.