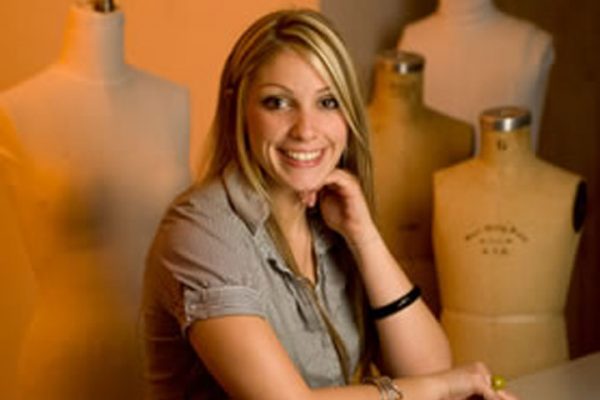 "I want to help people express positive energy through fashion and give shoppers the opportunity to represent themselves with style," says Alexandra Kolbe, who realized her passion when she was a freshman at the University of Central Florida (UCF).
At UCF, she started the Fashion Design Club and, with very little funding, "produced a fashion show that was a huge success—an audience of over 300." But our passions deserve a solid foundation, so Ali enrolled at Florida State and began a double major in Apparel Design and Fashion Merchandising. She's delighted she made the move. "I knew the challenge of design would drive me and that I would expand my mind with industry knowledge and creative techniques."
In 2006, when serving as publicist for the Collegiate Merchandising Association, Ali "formed a team that collectively produced CLUTCH Magazine, the first successful student-run fashion publication on the Florida State campus." She, as Editor-in-Chief, and 15 fellow classmates have produced two issues in two semesters. Now the magazine spans 56 pages of full color, has a 1000-copy distribution, its own website, and has received positive reviews in the Tallahassee Democrat and on MTV News.
Ali, obviously her mother's daughter, says, "This was my first venture into publishing, but I get a lot of my inspiration from my Mom who has produced and worked on magazines her whole life." CLUTCH is one of Ali's proudest achievements, but "being president of the Collegiate Merchandising Association, which plans the annual merchandising conference for students in the program, and putting on our Spring Fashion Show have been huge accomplishments as well."
Knowledge she gained from studying "in three of the most amazing fashion cities—Milan, Paris, and London" Ali now uses in her "every day life." Through FSU's International Programs, Ali spent the 2006 summer learning about international fashion. "It was absolutely the best experience of my life. We were exposed culturally and scholastically, visiting museums and historical fashion sites." Upon returning, she was asked by the Merchandising department "to document the trip by creating a six-page promotional piece for future students."
For her accomplishments and campus involvement, while maintaining a 3.5 GPA, Ali was recently inducted as an FSU Torchbearer and has been listed in Who's Who Among Students. She says, "My time at FSU has been an incredible learning experience. I am so thankful for the relationships and connections I have made, and I am really proud of the students that I have had the opportunity to work with."